Private Sponsorship Milestone Reached With 100th Welcome Circle
By Sharon Samber, HIAS.org
Mar 23, 2023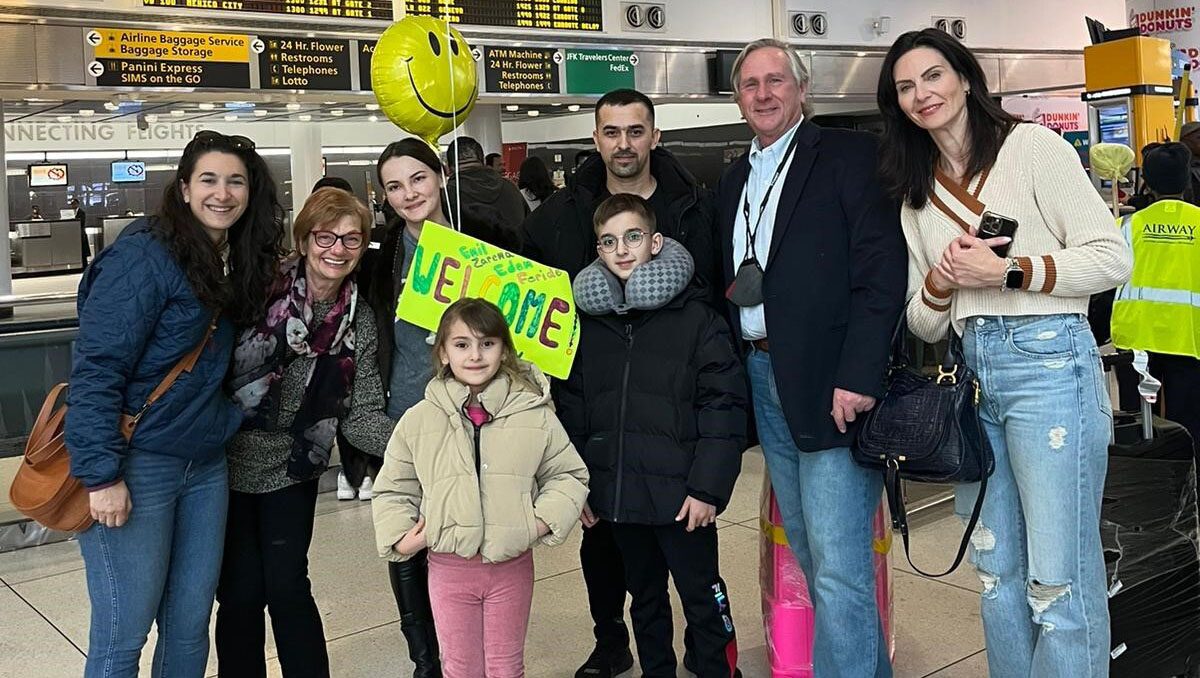 After the fall of Afghanistan's government to the Taliban in 2021, HIAS launched a small experiment in an attempt to help some of the 76,000 Afghans who subsequently came to the U.S.: a new strategy that would help facilitate groups of private citizens interested in sponsoring refugees, thereby supplementing traditional resettlement. The groups, called "Welcome Circles," are part of a new approach in resettlement for both HIAS and the country as a whole. 
Less than two years later, it's safe to conclude that the experiment is paying off. The number of HIAS Welcome Circles in the United States has just reached 100. And there are more to come. 
Private sponsorship allows for groups of individuals to independently raise funds and directly provide essential assistance to refugees. HIAS Welcome Circles focus on financial, resettlement, and emotional support to newcomers for a minimum of six months until they reach self-sufficiency. HIAS works closely with Welcome Circles all over the country, providing volunteers with a wide range of support on all aspects of refugee resettlement. 
Today, the U.S. government recognizes private sponsorship as a way to increase resettlement capacity and is adding this option to the U.S. Refugee Admissions Program through the Welcome Corps initiative, which the Biden administration launched in January.
Everyday Americans are stepping up and providing their new neighbors with a welcoming and supportive environment so they can start rebuilding their lives, according to Andrea Gagne, HIAS' community engagement program manager.  
"We're seeing an outpouring of support from Jewish communities, but also other faith communities, interfaith coalitions, ethnic and cultural-based communities, and educational institutions," Gagne said. "Private sponsorship is a massive commitment, and yet communities are coming together to rise to the challenge because to them, it's the right thing to do."  
Most circles have five to eight core members who lead on different tasks, such as finding housing, signing up for benefits, helping enroll children in school, and assisting adults with job readiness and employment. There are now 32 circles who have helped Afghan families get on their feet through HIAS, and, after Russia's invasion of Ukraine in 2022 displaced nearly eight million people, 68 circles have formed to help Ukrainian families. In total, more than 350 individuals have been served by HIAS Welcome Circles in the United States. 
As part of the Sponsor Circle movement developed by the Community Sponsorship Hub, HIAS is part of the renewed effort to mobilize civil society and the public, private, and philanthropic sectors, and empowering them to help refugees. HIAS has been a frontrunner in this fast-developing sector and is using its extensive network of organized and active communities to keep growing and continue to help refugees navigate their new lives. 
If you or your synagogue are interested in forming a Welcome Circle, or for more information about HIAS Welcome Circles in the U.S., please email Andrea Gagne and Ermias Yoseph.