LGBTQ Refugees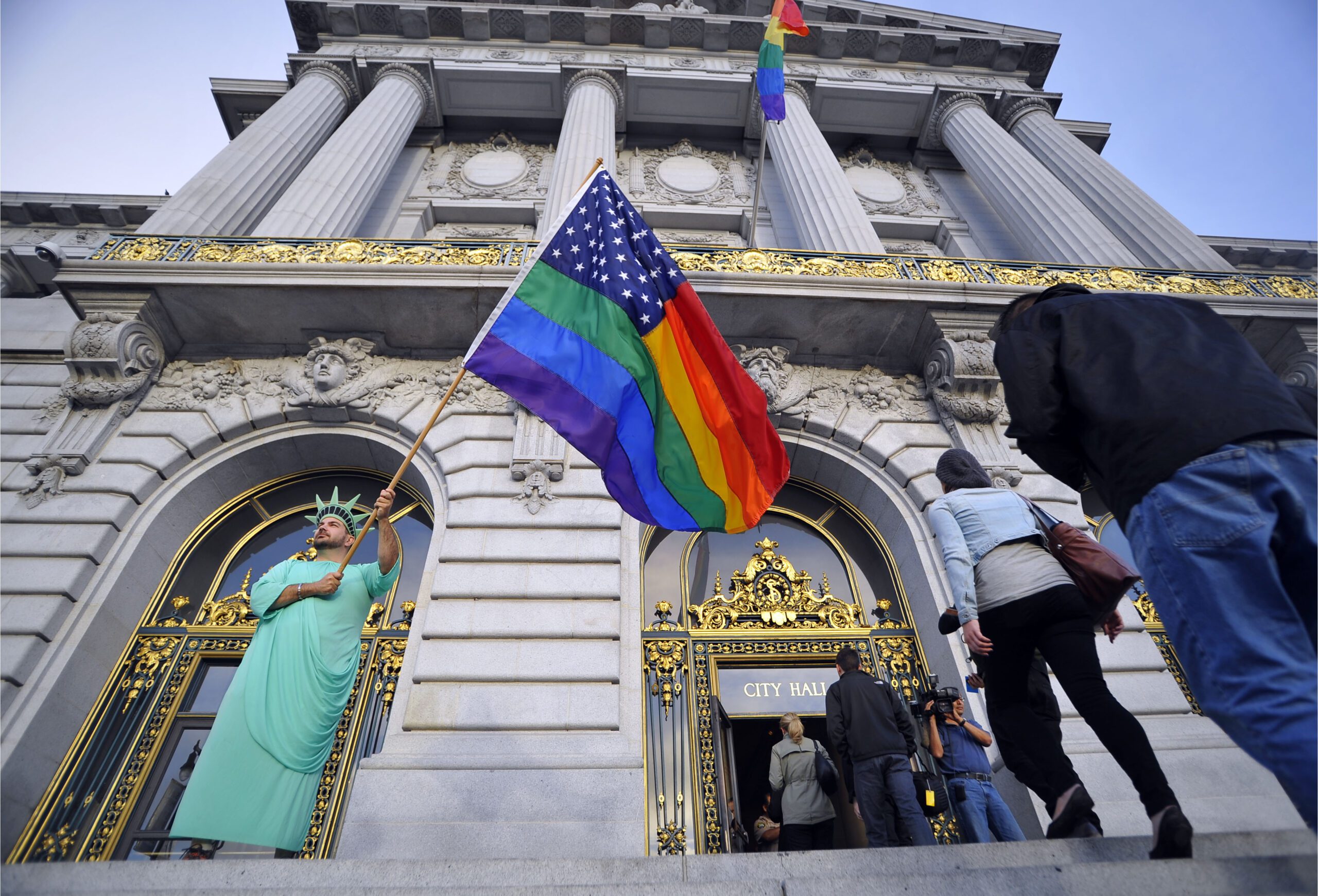 Overview
LGBTQ refugees and asylum seekers face discrimination worldwide. They find barriers to employment, education, safe housing, legal status, and health care. In about 70 countries same-sex relations are criminalized and, in six countries, punishable by death. Many LGBTQ refugees and asylum seekers have endured years of exclusion, discrimination, and even violence by family, community, and authorities before being forced to flee home.
Once in countries of asylum, they are at heightened risk of gender-based violence (GBV) and often live for years in legal limbo, waiting on decisions from adjudicators who do not know that refugee status may be granted based on sexual orientation or gender identity. Living without recognized status increases their risk of targeted violence, trafficking, and exploitation.
HIAS supports LGBTQ refugees and asylum seekers to access their rights and rebuild their lives in dignity:
We 

offer 

legal 

services

, 

including free legal 

advice and representation for those fleeing persecution based on sexual orientation or gender identity, and help them access other basic rights.

We 

support survivors and reduce the risk of 

gender-based violence

 through case management

, referrals to essential services, outreach, and information-sharing. We provide specialized services while working to change the attitudes that perpetuate harassment and discrimination.

Our 

community-based mental health and psychosocial support 

programs promote 

mental health and well-being so LGBTQ refugees and asylum seekers can heal and rebuild their lives.

HIAS' 

ec

onomic inclusion 

programs

 help LGBTQ refugees and asylum seekers build skills and achieve financial independence so they can provide for themselves and their families while contributing to the local economy.

Throughout the

HIAS affiliate network spanning 29 cities in the United States, HIAS provides

comprehensive legal, resettlement, and 

case management services 

to LGBTQ 

refugees and asylum seekers.
What we hear from LGBTQ clients around the world:
"I confess that I really do not know what would be happening to me right now if I had not been cared for by HIAS. I don't know what would have become of me." — Nairobi, Kenya
"I am happy and feel safe that I have found people trying their best to help me." —Columbus, Ohio
"HIAS provided me with financial assistance which has enabled me to meet my basic needs. I have also gone through counseling which enabled me to cope with my past traumatic experiences and
live a more productive life." —Maracaibo, Venezuela
HIAS staff around the world are specially trained to create welcoming environments for LGBTQ refugees and asylum seekers: 
In 

Kenya, 

HIAS 

works with local officials and community members to build ties between LGBTQ refugees and host communities. We provide mental health counseling, safe housing, livelihoods assistance, and support to LGBTQ refugee-led organizations.

In 

Israel, 

we 

provide free legal advice and representation to LGBTQ asylum seekers. For many of HIAS Israel's LGBTQ clients, staff members are the only ones who know of their client's sexual orientation and/or gender identity. HIAS is a safe place to share fears, needs, and hopes.

In 

Ecuador, 

HIAS provides temporary shelter through its 

Airbnb Open Homes

 partnership 

to vulnerable LGBTQ refugees and 

asylum seekers at risk of eviction. 

 We also provide cash support to help clients meet their basic needs and later assist clients in finding stable work and securing legal status.
In the United States:
In

 the DC Metro and NY Tri-State Area, HIAS

 provides pro bono legal services

 and case management (employment, language, and social services support) to LGBTQ refugees and asylum seekers. HIAS attorneys represent LGBTQ clients from more than 20 different countries.
In

 Philadelphia, 

HIAS Pennsylvania

 

provides 

LGBTQ individuals with culturally sensitive and trauma-informed immigration, legal, and social services. HIAS Pennsylvania links LGBTQ clients to housing, health, mental health, and employment services.
In Concord, CA, Jewish Family & Community Services East Bay (JFCS) supports LGBTQ refugees and asylum seekers who typically arrive in the country without family members and need in-depth and personalized services. JFCS provides housing and social service support and connects clients to local LGBTQ social and cultural groups to support their integration.