Emergency Response in Chad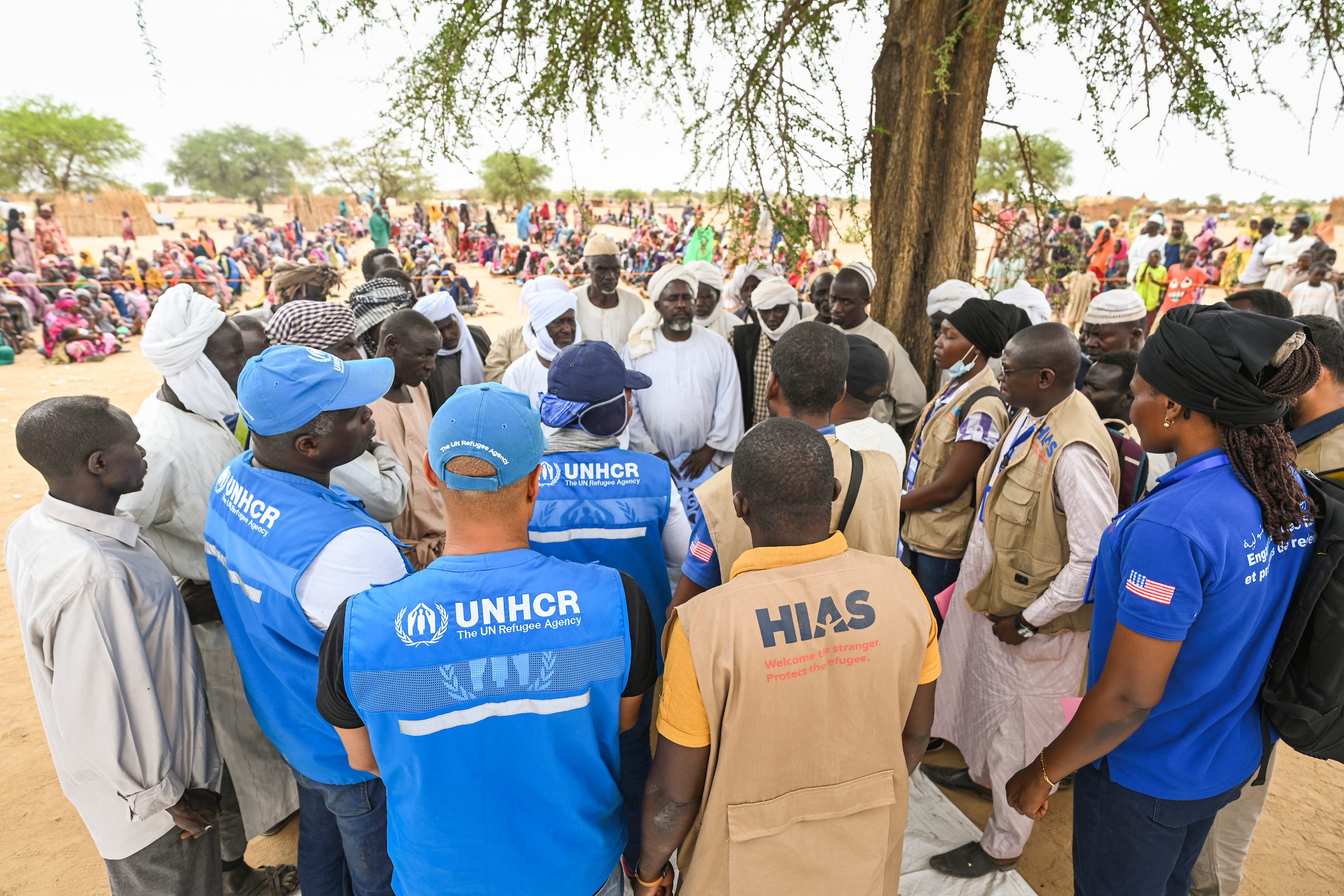 Overview
Since April 2023, more than 414,000 refugees have crossed into Chad from Sudan — 86% of whom are women and children.
There are alarming reports of sexual violence and other grave protection abuses from those seeking refuge in Chad. HIAS is maintaining a robust presence in the 10 emergency camps established for refugees and is providing essential services to thousands of displaced people. The recent conflict in Sudan began in April and quickly spread beyond the capital of Khartoum to other parts of the country. Within a month, some 80,000 refugees had already crossed the border into Chad and the numbers have escalated since then. By the end of 2023, the number of refugees driven into Chad during this crisis is expected to reach 600,000.
Those fleeing the violence in Sudan face numerous challenges as the arrive in eastern Chad. There are widespread needs for greater food, shelter and protection support as refugees seek safety in one of numerous camps. In Arkoum, a camp with a capacity of 40,000 people, between five and 10 children die of malnutrition each week. Equally, these camps lack sufficient clean water and safe sanitation and hygiene services. All those displaced, especially women and children, need protection and psychosocial support. Many camps lack electrical power. 
The situation remains equally difficult outside of the camps as a significant number of new refugees strain hosting communities. Worth noting, prior to the Sudan conflict, Chad hosted over 400,000 refugees from various countries. Many refugees are fleeing to urban areas, including the capital N'Djamena; however, they have challenges accessing services. 
HIAS is pursuing funding opportunities to continue our response to this emergency. Help Sudanese refugees in Chad by donating to HIAS' emergency response fund.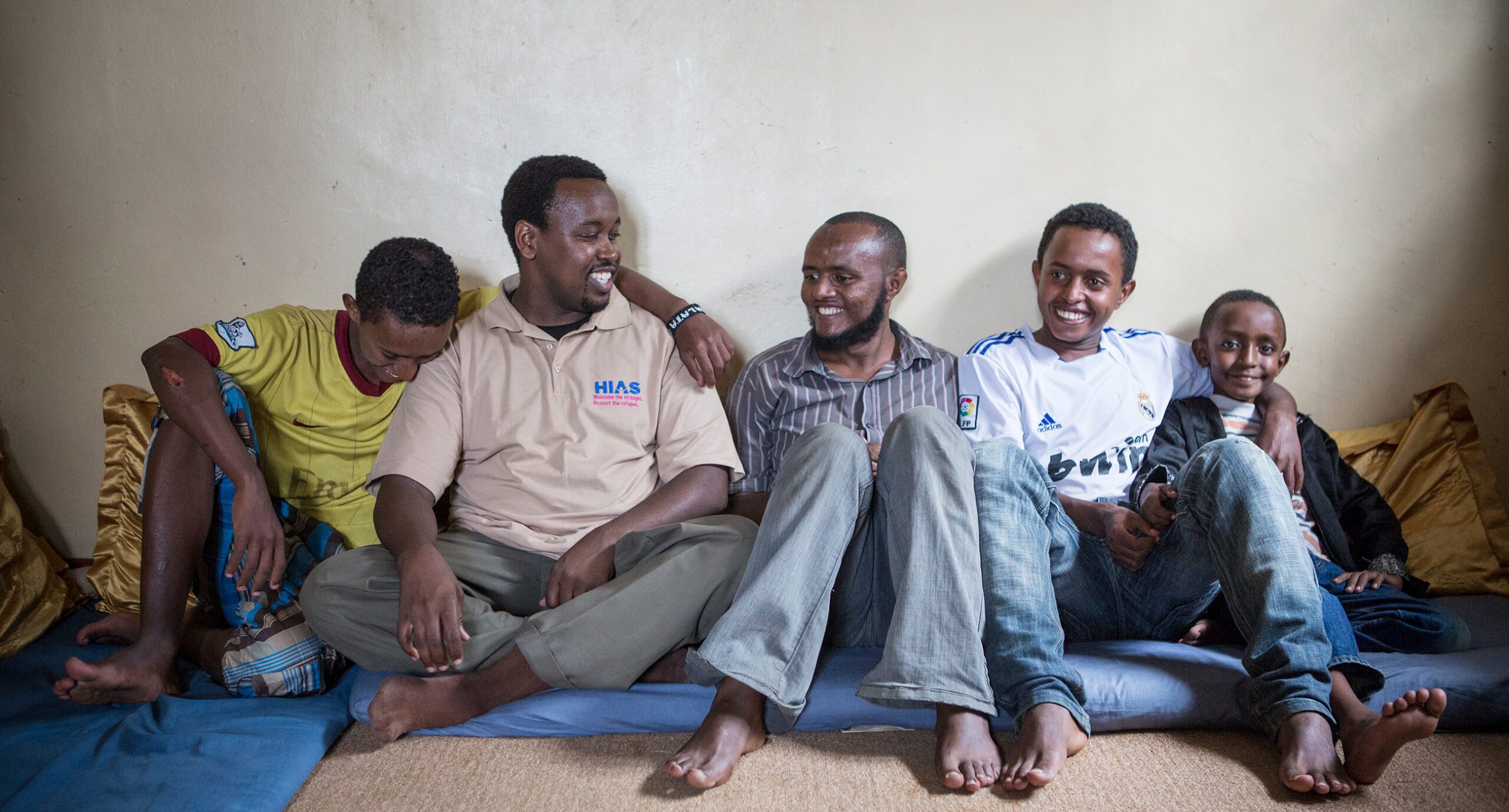 Give Now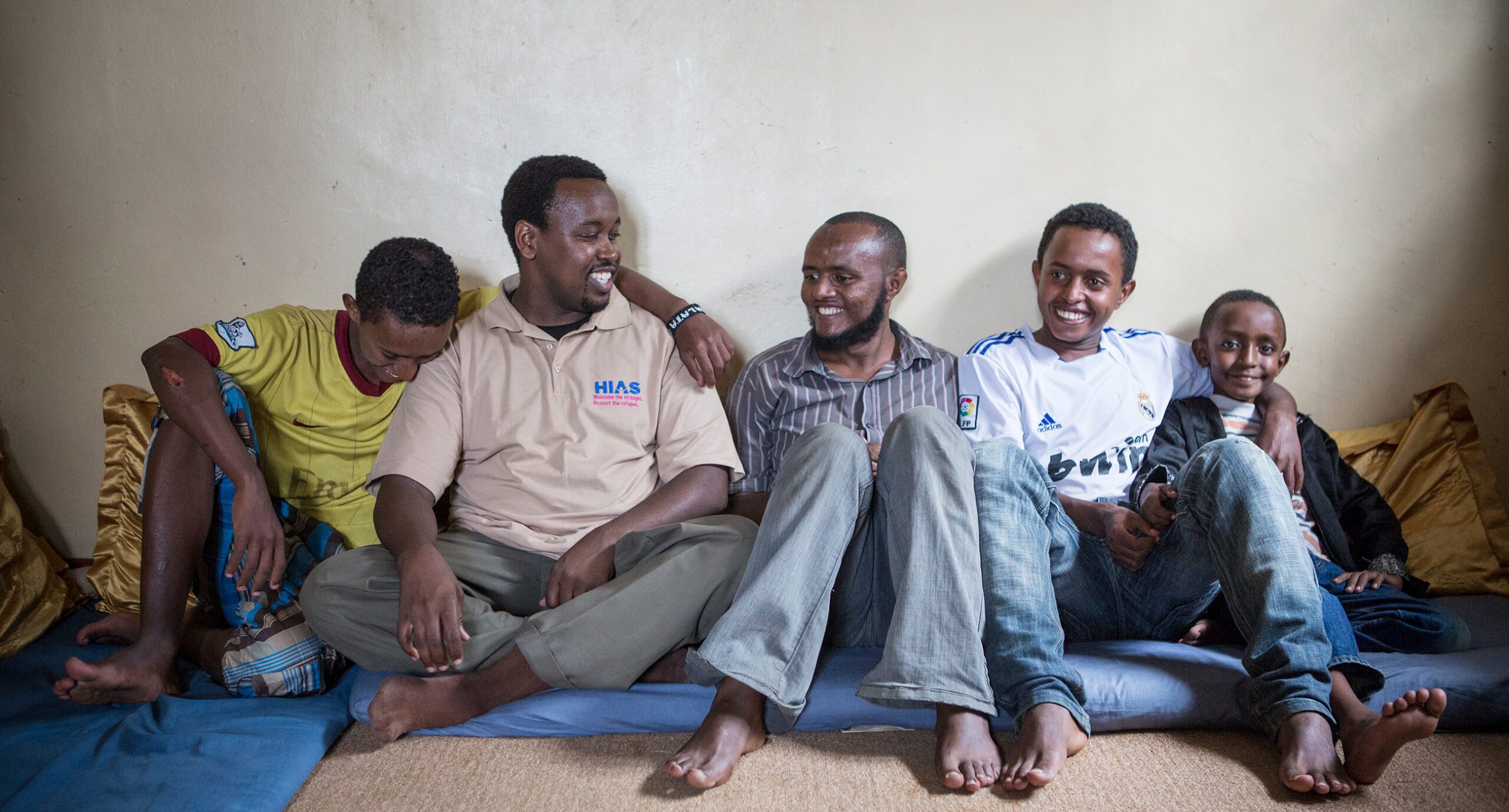 Help HIAS provide vital services to refugees and asylum seekers around the world