UNHCR: Record Displacement in Latin America and the Caribbean
By Juan Carlos Pacheco
HIAS.org
Sep 6, 2023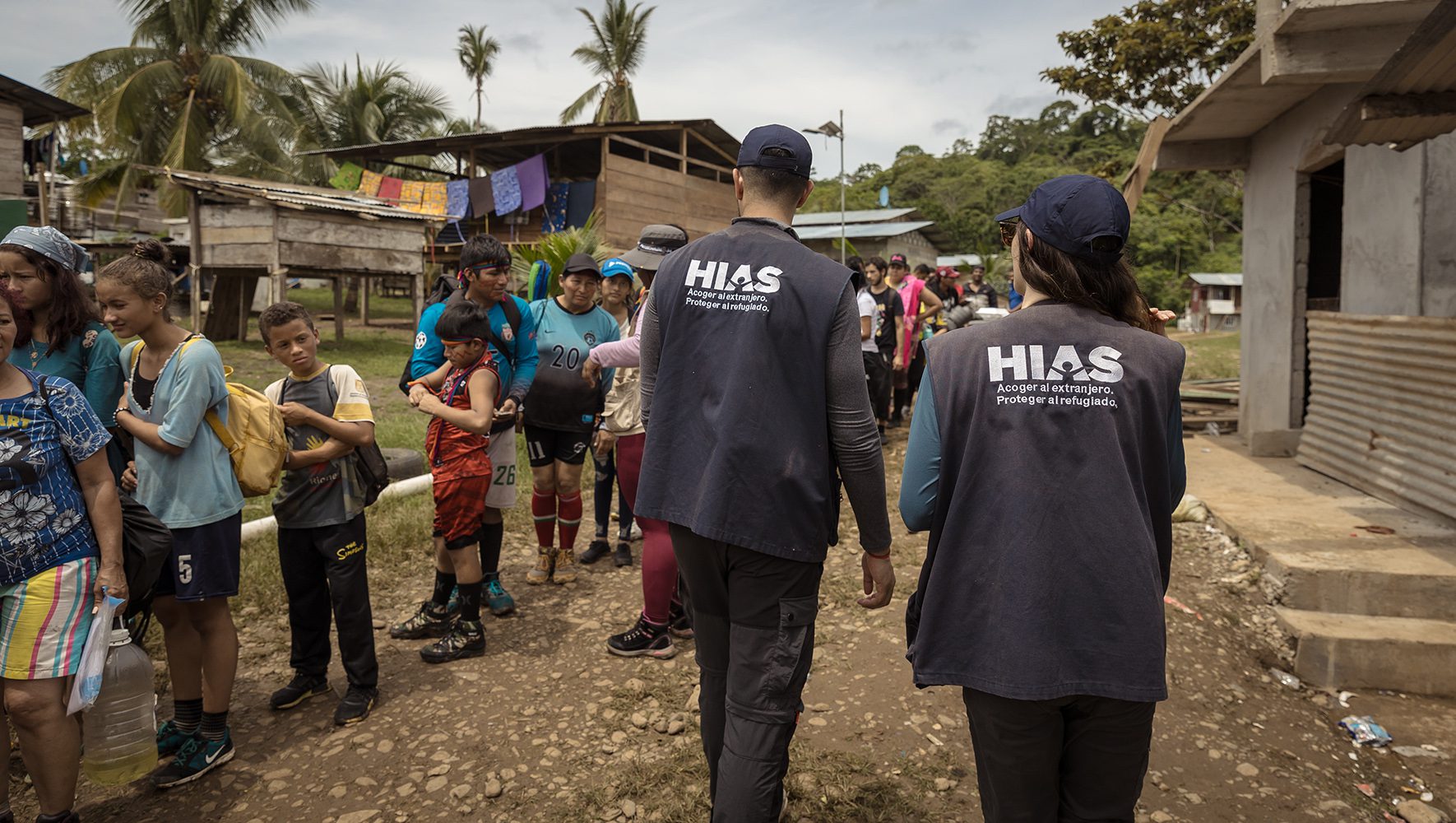 A new report from UNHCR has found that over 21 million people across Latin America and the Caribbean (LAC), a record, are displaced, an increase of 25% from the previous year. This recent increase has overwhelmed humanitarian organizations and host communities, who have struggled to provide vital services, and has led to a funding gap throughout a region now home to one in five displaced people worldwide.
"A genuine political commitment from all countries in the region is indispensable to tackle these challenges, particularly in the face of strained resources and insufficient international attention," said Cristina Garcia, senior vice president for Latin America and Caribbean at HIAS.
HIAS is working in Latin America and the Caribbean together with UNHCR, one of our partner organizations, to provide support to those impacted by the most profound displacement crises in Colombia, Venezuela, Northern Central America, Mexico, and beyond. Despite the challenges faced by increasing numbers of refugees and migrants leaving their homes and less funding available to support them, HIAS has adapted to continue providing emergency assistance, legal support, psychological counseling, and economic inclusion support to those in need.
The UNHCR report also noted that:
A total of 7.24 million refugees and migrants from Venezuela have fled their homes, with the majority continuing to reside in other countries of the region;
Numbers of internally displaced people remain high in Colombia, El Salvador, Honduras and Mexico;
Alongside Colombia, Venezuela, Northern Central America, and Mexico, there are significant displacement crises occurring in Nicaragua and Haiti;
So far this year, more than 300,000 people have crossed the Darien Gap, and new estimates indicate that 500,000 will make the crossing by the end of 2023;
UNHCR reported working with approximately 285,000 people from Nicaragua who fled their country due to the ongoing political crisis, and 636,000 from El Salvador, Honduras, and Guatemala;
Insufficient funding poses a critical risk, jeopardizing access to essential documentation, vital healthcare services, legal assistance, and immediate emergency shelter for vulnerable populations.
HIAS urges governments in the region and beyond to support humanitarian organizations on the front line of the displacement crisis in Latin America and the Caribbean, and to uphold international commitments that protect the right to seek asylum for refugees.