Resettle Refugees
Through our network of local resettlement partner agencies, HIAS welcomes resettled refugees and helps them build their lives in communities across the United States.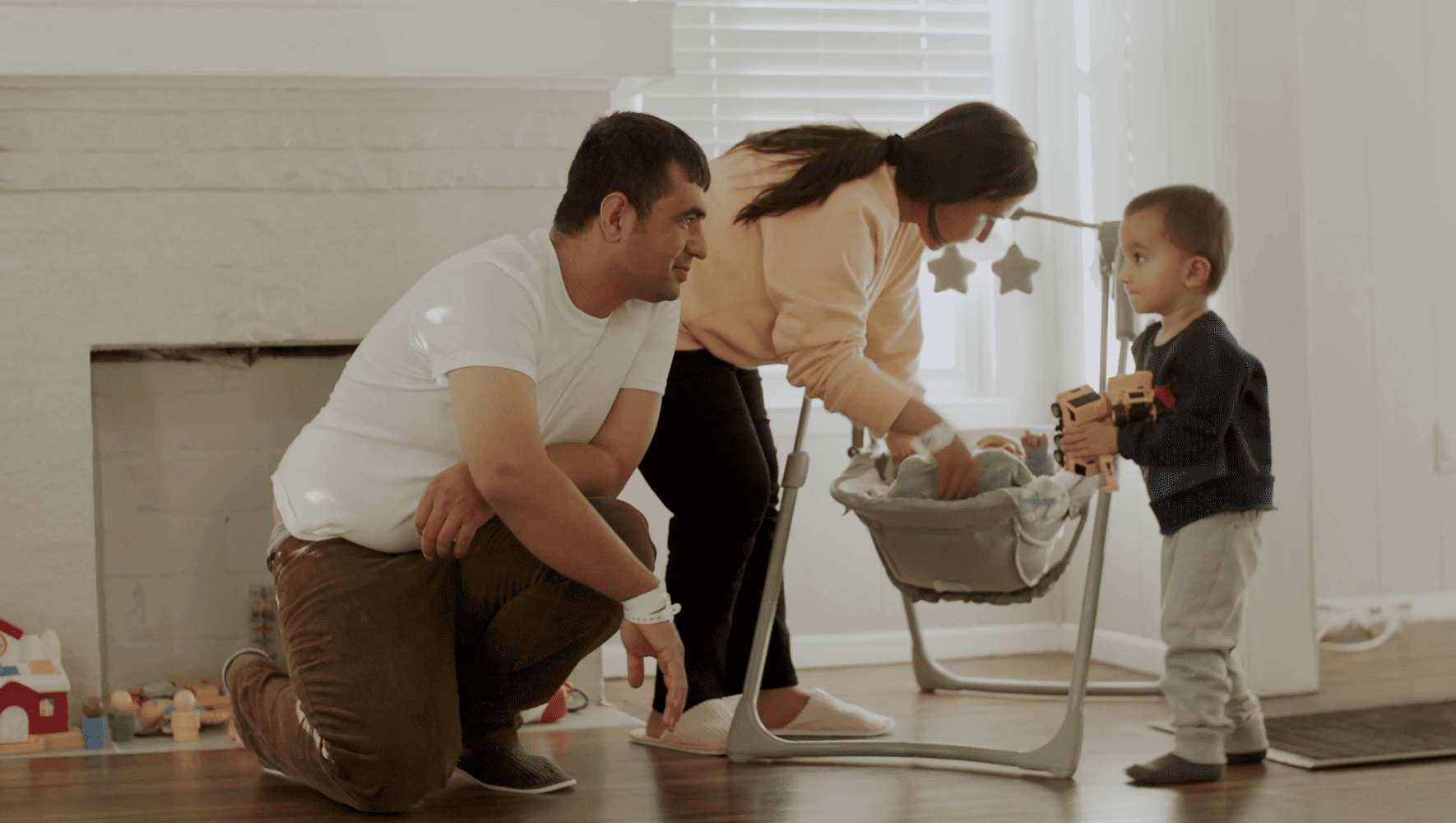 Overview
Resettlement is a viable option for less than one percent of the 110 million people worldwide who have been forced to flee their homelands due to persecution based on their race, religion, nationality, political opinion, gender, or sexual orientation. Historically, the United States has been among the world's leaders in refugee resettlement, and this work lies at the heart of HIAS' mission in the U.S.
We are one of 10 primarily faith-based organizations partnering with the federal government to help refugees start their lives in safety in America. Once refugees are settled into their new homes, HIAS and our partners help them learn English, access employment services, and become part of their new American communities. Through our Welcome Circle and Community Co-Sponsorship programs, HIAS also mobilizes Jewish, interfaith, and secular communities to take an active role in resettling their new neighbors and supporting the integration of refugees.
Learn More About Our Resettlement Network
6,627 people
resettled in new communities across the United States in the 2022 fiscal year
22 Resettlement Partners
help refugees build new lives in 24 metropolitan areas around the country
Strategies
When refugees first arrive in their new communities, HIAS resettlement partners provide them with essential services that they need to start building new lives for themselves, from food and affordable housing to English classes and employment services. Following initial resettlement, HIAS and our partners support both refugees and host communities around the U.S. to ensure successful social and economic integration. Although this can be a long process, refugees are resilient, resourceful, and an asset to their communities, building new businesses and enhancing their new homes with their skills and cultural contributions.
Provide for refugees' initial needs upon arrival, including airport pickup, housing, food, and other necessities.

Promote refugee emotional health through peer support groups, clinical care, and education.

Help refugees find employment, explore new career pathways, and start small businesses.

Provide long-term, goal-oriented case management for refugees with medical conditions and other specialized needs.

Help refugees adjust to life in the U.S. through cultural education and English courses.

Connect community members with refugees as co-sponsor groups, volunteers, mentors, and friends.
"People Are Friendly Here... We're Here for a While."
Afghan evacuee Zubair Babakarkhail sits with his three children in their new Pittsburgh apartment in December 2021 after being resettled by HIAS resettlement partner JFCS Pittsburgh, Babakarkhail now works for the organization as a cultural navigator. (Stephanie Strasburg for HIAS)
Read more about their experience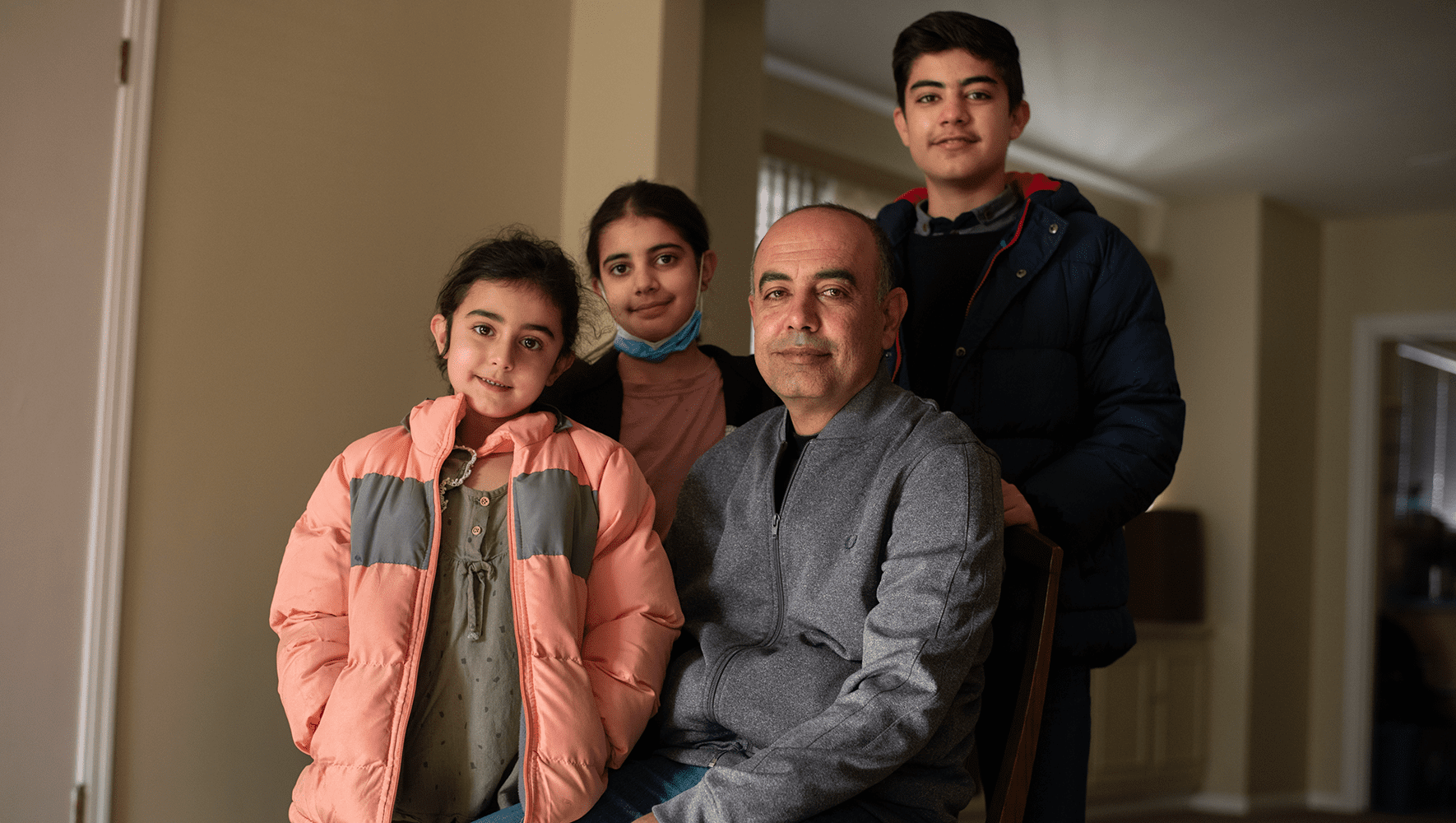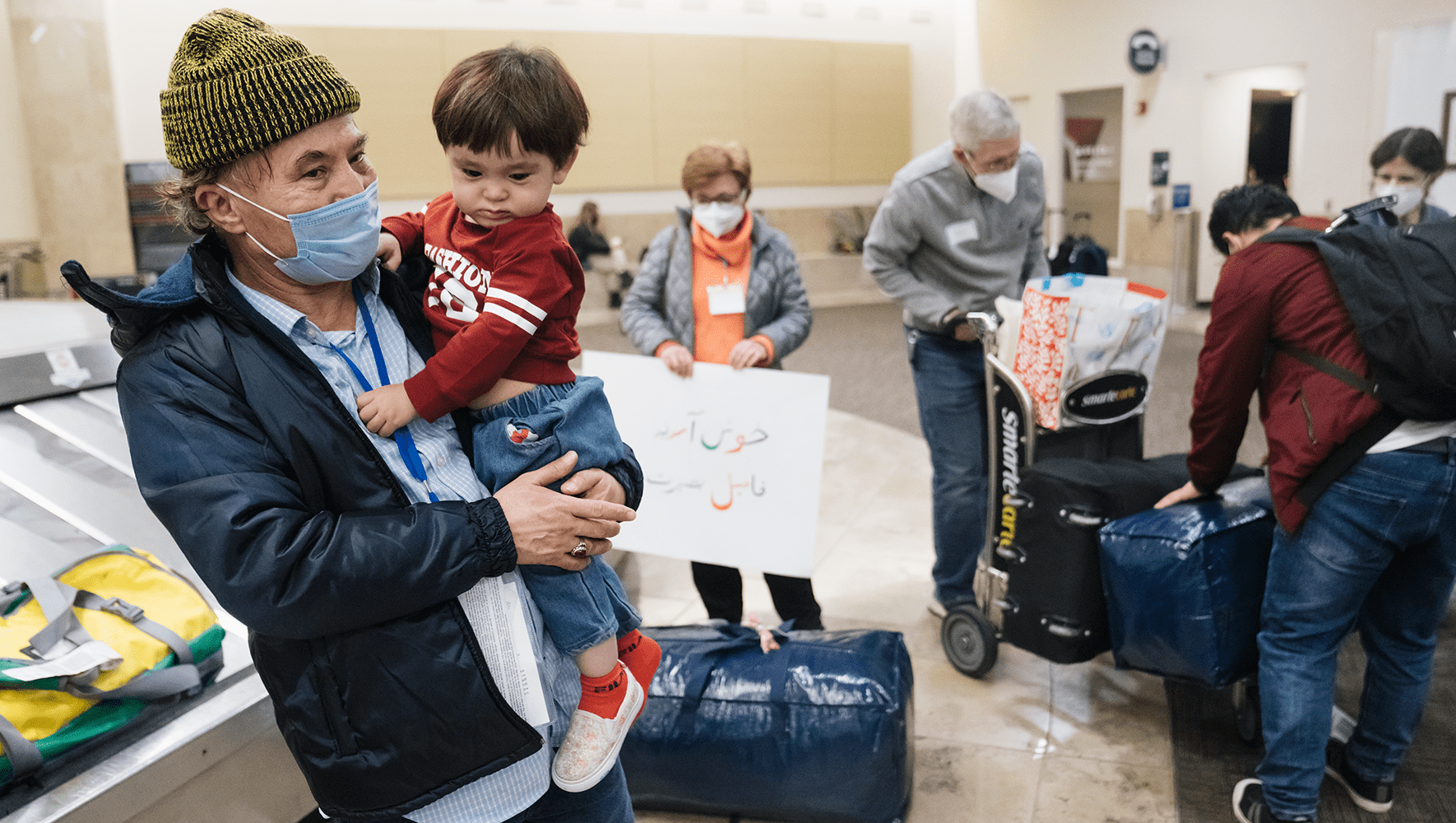 Give Now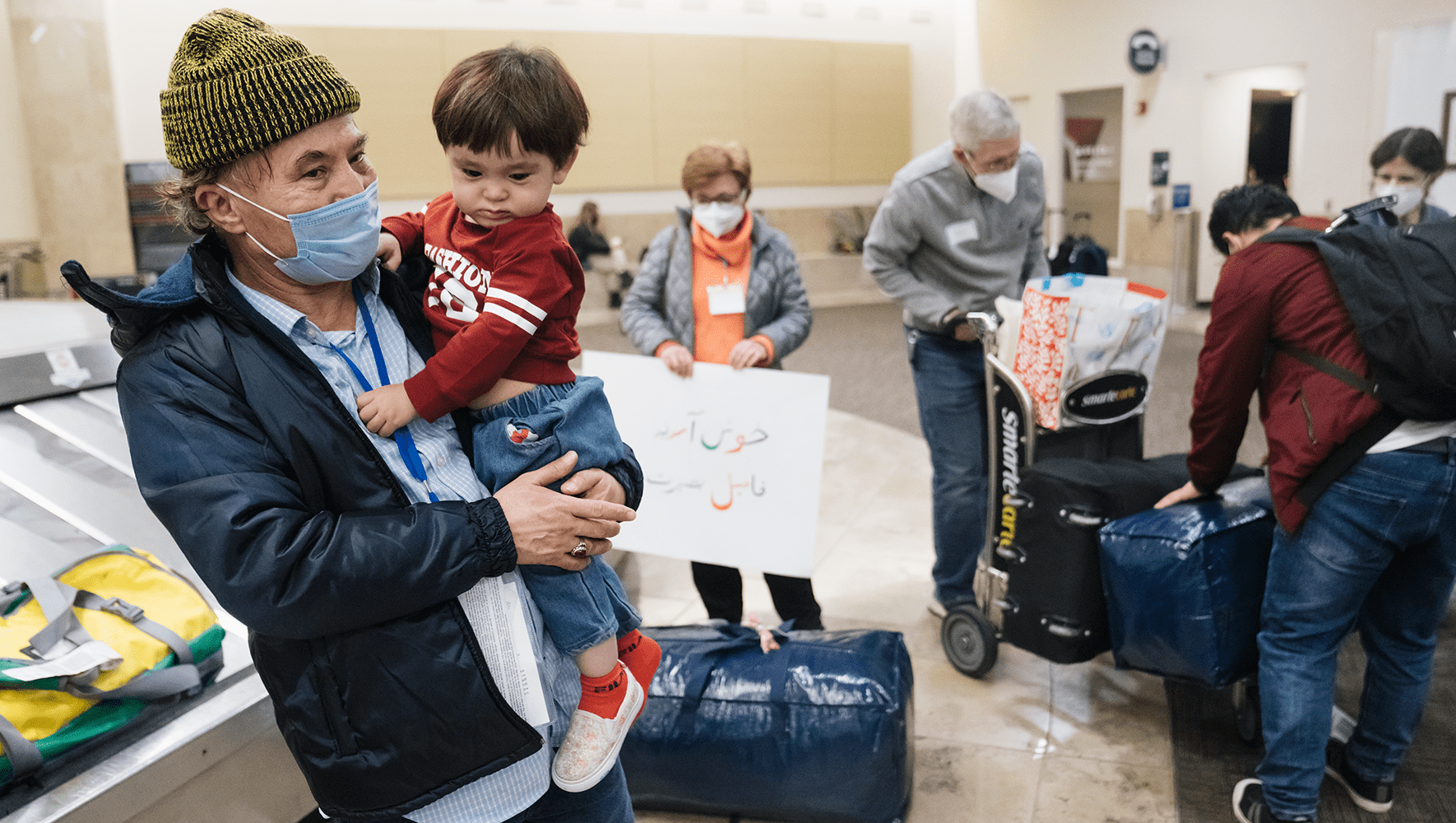 Help HIAS provide vital services to refugees and asylum seekers around the world