Providing Refugees With Tools To Get Back on Their Feet
By Beverly Goldberg
HIAS.org
Sep 22, 2023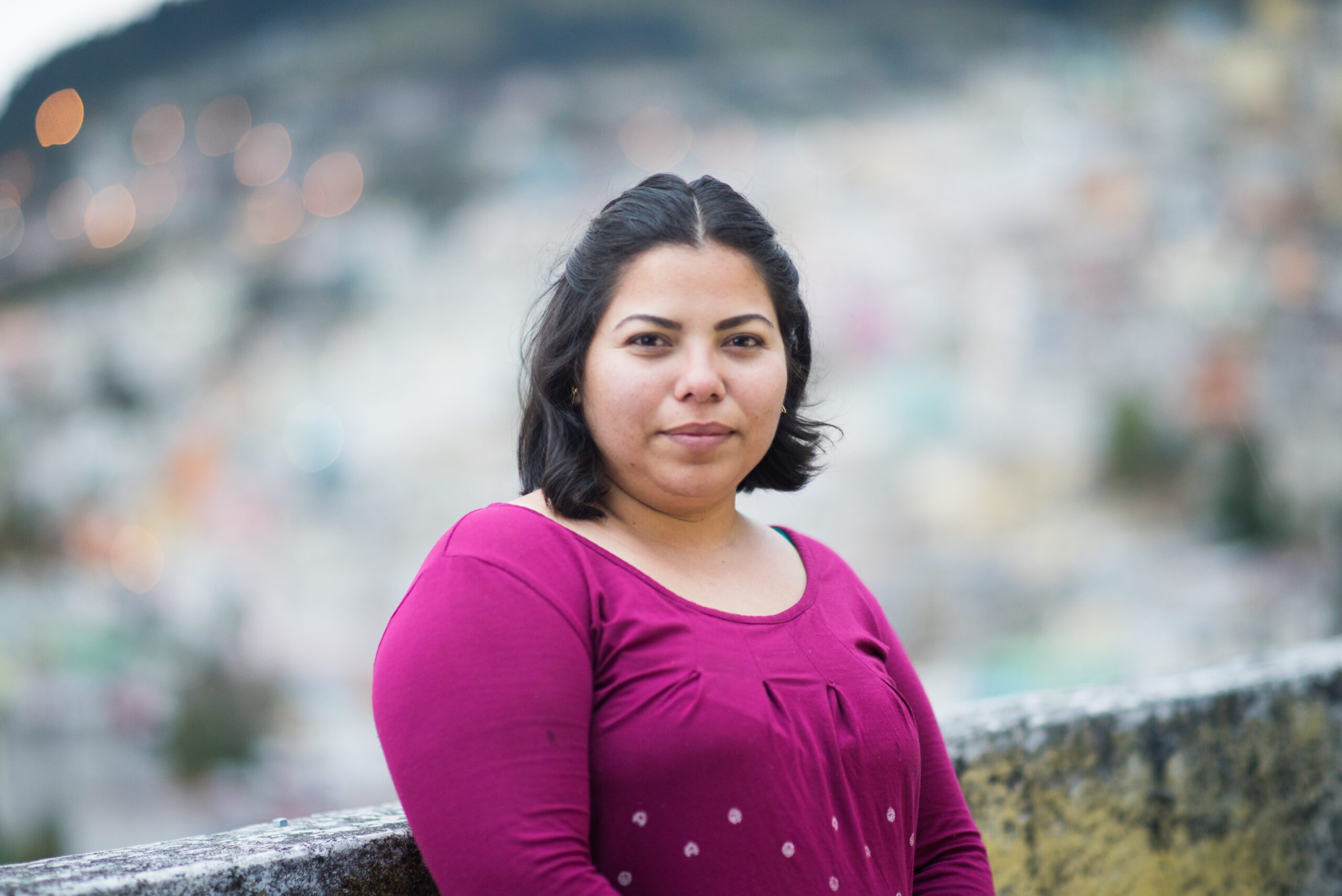 When displaced people are uprooted from their homes and are forced to seek safety elsewhere, many lose their source of income in the process. Upon arriving in host communities, they often have to start anew, without savings and a means of covering their monthly expenses. HIAS believes that supporting displaced people to reestablish income sources and savings is key for long-term protection and well-being.
HIAS has been providing economic inclusion programs to people around the world for over 10 years and has helped over 400,000 refugees, migrants, and members of the local community to get out of poverty, find employment, start a business, better protect themselves during emergencies, and achieve self-reliance. After completing an entrepreneurship program with HIAS, 60% of refugee-led businesses were still running one year later, and 70% of all participants improved their overall levels of self-reliance*.
"Our programs and interventions are evidence-based and market-oriented, which means we are always looking for innovative ways to adapt refugees' profiles to the needs of the current labor market and to promote sustainable income sources," said Adriana Monar, the regional technical advisor for economic inclusion at HIAS.
How do HIAS' economic inclusion programs work? There are five areas of focus.
Poverty alleviation
Poverty alleviation programs at HIAS work with participants to strengthen fundamental aspects such as food security, sustainable income sources, savings, and support networks that can help lift people out of extreme poverty. The Graduation Model Approach is an 18-month-long program consisting of training sessions and counseling, allowing participants to develop new skills and psychological resilience. After completing the training, participants receive follow-up support and coaching from HIAS staff to ensure that their chances of success are increased. HIAS has also developed a shorter version of the Graduation Model Approach called the Socioeconomic Support Program. This program provides accelerated support in a period of 12 months to individuals to lift them out of extreme poverty.
Financial inclusion
Financial inclusion programs support participants to gain a financial education and access financial services that can help them achieve their future goals. HIAS has developed relationships with different financial entities such as banks and cooperatives to create mechanisms for participants who comply with certain criteria to access bank accounts and loans. HIAS, with the support of local partners, has also developed financial education workshops and training programs that promote the creation of savings habits and reevaluate negative financial behaviors that impact the participant's capacity for self-reliance.
Self-employment facilitation
Self-employment facilitation programs are designed to support displaced people who meet specific criteria that make them good candidates for self-employment. The programs include an Entrepreneurship School with a Gender Lens for women and LGBTQ participants, which provides skills training from a feminist perspective, and a general Entrepreneurship School open to all displaced participants. A new Entrepreneurship School 2.0 now offers follow-up support to guarantee the sustainability of refugee businesses.
Wage employment facilitation
When self-employment facilitation programs are not appropriate in particular cases, HIAS provides wage employment facilitation services. These include opportunities to access skills training courses and workshops according to current market demands. Another important aspect is Human Talent Consulting Services, in which HIAS provides training and mentorship to participants looking to integrate into the job market. This program supports displaced people to create CVs, conduct a job search, and perform well in job interviews.
Emergency response
HIAS provides financial support to forcibly displaced people at times of emergencies and humanitarian crises. Cash and Voucher Assistance (CVA) provides people with a short-term mechanism to cover their immediate expenses during a difficult period. When an environmental emergency or extreme weather event strikes, HIAS has provided people who have lost their homes with immediate cash assistance to relocate and cover costs associated with finding shelter. HIAS also uses CVA as a fundamental element of other programs to support vulnerable participants to cover their financial needs while they complete skills training programs or entrepreneurship courses.
*Score based on the self-reliance index, the average increase has been 0.8 points from an overall score of 5 points