Welcome Circles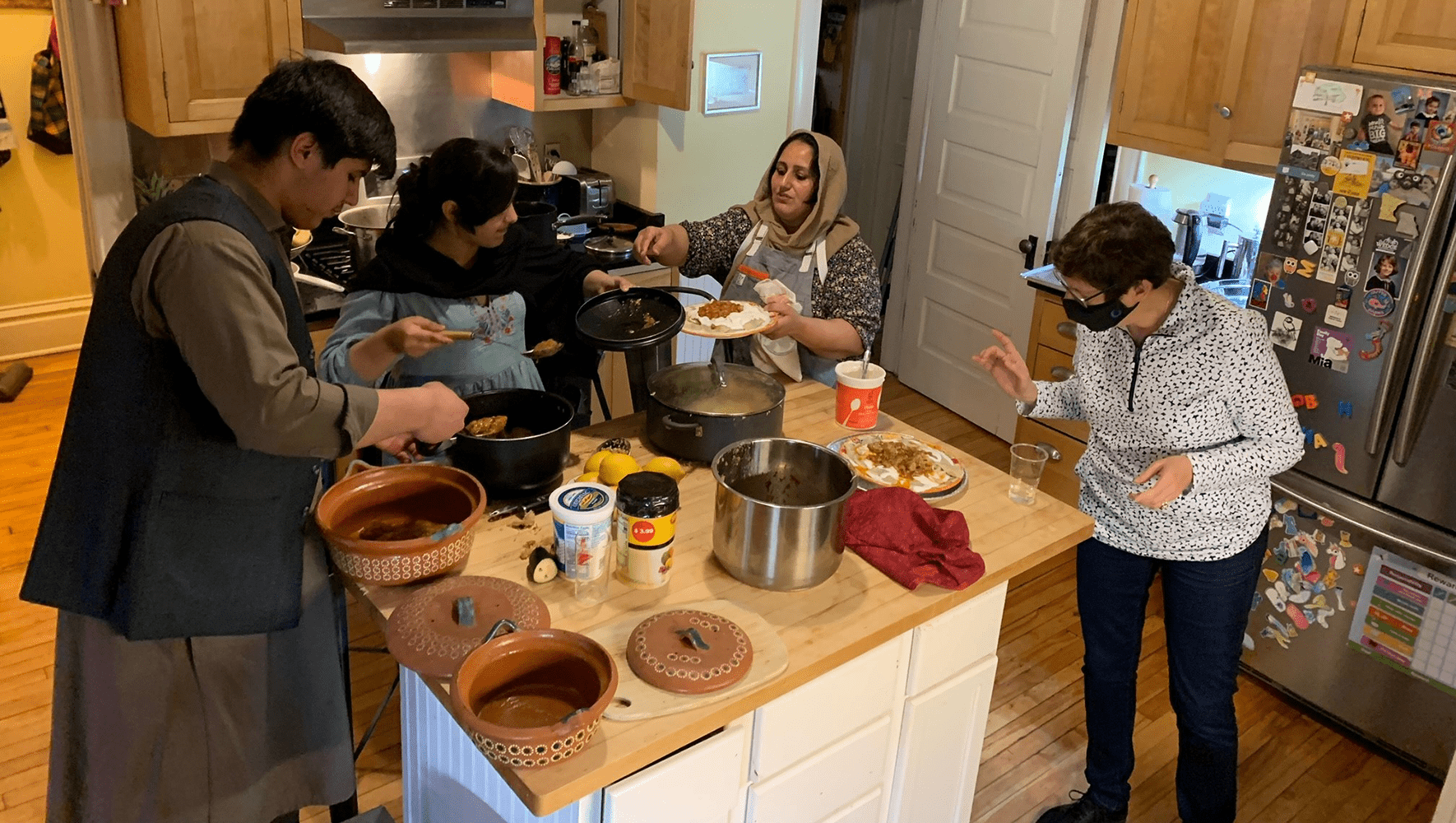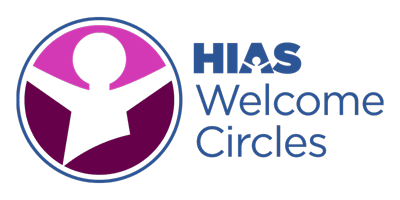 HIAS launched Welcome Circles in 2021 as part of an emergency response to the fall of Kabul, building a network of volunteers across the country who helped Afghan evacuees join their communities and restart their lives in the United States. When war broke out in Ukraine in 2022, HIAS adapted the model for Ukrainians.
To date, more than 80 HIAS Welcome Circles in the U.S. have integrated nearly 350 newcomers into communities across 17 states. Eleven Welcome Circles across 10 European countries are hosting around 300 people.
Initially, Welcome Circles assisted those who entered the United States with humanitarian parole status. However, with the State Department's January 2023 launch of the Welcome Corps program, HIAS Welcome Circles can now welcome refugees from around the world as part of the United States Refugee Admissions Program.
In the U.S.
Welcome Circles are typically comprised of five to eight volunteers who assist newcomers over a six-month period with the goal of helping them integrate into their new communities and move toward self-sufficiency. Circle members help newcomers set up new homes, access language classes, find jobs, access health care and other benefits, register their children for school, and so much more.
Circles formed as part of the Welcome Corps will be matched with refugees from around the world, starting first with those referred through the Resettlement Support Center in East Africa. HIAS also supports groups who would like to sponsor Ukrainian newcomers under Uniting for Ukraine, either those who have already identified Ukrainians they wish to assist, or by connecting groups to Ukrainian newcomers through our secure RUTH database.
HIAS works with Welcome Circles from all faiths, communities, refugee diasporas, and sectors. All Welcome Circles become part of HIAS' national Welcome Circle network, gaining access to relevant resources, how-to guides, and trainings informed by our technical experts; regular communication with program and legal staff; and an online community of practice.
Please note that all Welcome Circles must:
Launch with a minimum of five people over age 18. HIAS recommends the core group not exceed eight people.
Commit to a six-month period of support, with the goal of assisting adult newcomer(s) to achieve self-sufficiency. While the national program requires a minimum three-month period, HIAS recommends a longer six-month timeline.
Raise funds to assist newcomers with initial living expenses. While the national program requires a minimum of $2,275 per newcomer, in HIAS' experience this number often falls short of the realistic cost. If you don't know yet what family size you are able to support, don't worry – HIAS has tools to help you with this calculation.
Pass mandatory background checks and an online knowledge assessment on the roles and responsibilities of circles as part of the application process.
Develop and submit a "Welcome Plan" which articulates the ways the Circle will connect newcomers to services during the initial resettlement phase. This plan will cover securing housing, accessing benefits, connecting to healthcare and education, and other forms of community orientation.
You can find answers to frequently asked questions here. 
For more information about HIAS Welcome Circles in the United States, please email Andrea Gagne and Ermias Yoseph. 
For more information on the HIAS Europe Welcome Circles or to get involved, contact Liora Jaffe or Meiron Avidan.