Contact Us
Drawing on our Jewish values and history, HIAS provides vital services to refugees and asylum seekers around the world and advocates for their fundamental rights so they can rebuild their lives.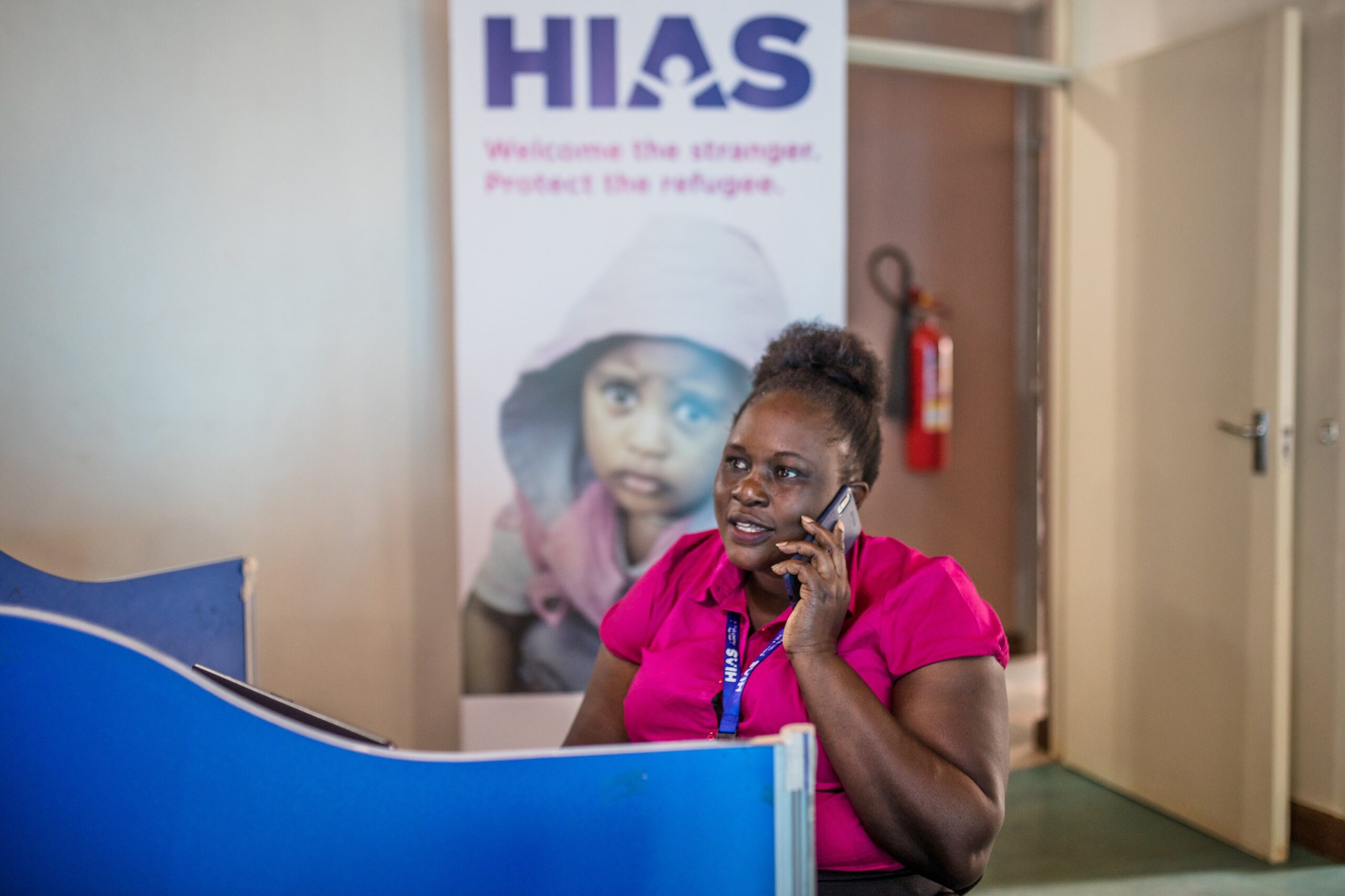 Information Helpline
We'd love to hear from you. Call our new Information Helpline at 1-800-HIAS-714 (1-800-442-7714) for current information regarding assistance for displaced Ukrainians, Afghan resettlement, the U.S.-Mexico border, and the Lautenberg program for members of historically persecuted religious minority groups.
Helpline staff speak Ukrainian, Russian, Spanish, French, and English, and are available 8am to 5pm ET.
You may also find helpful answers in our Frequently Asked Questions
Email
For most inquiries, the best way to contact us is at info@hias.org
Donations
For donation-related questions or if you would like to get in touch with our Development team, please email development@hias.org.
To reach our Planned Giving department regarding your legacy gift, please email plannedgiving@hias.org.
To give by check, mail to:
HIAS
PO Box 97077
Washington, DC
20090-7077
Common Inquiries
Make a Donation
Media Inquiries
Records Search Requests
Volunteer
Our U.S. Resettlement Partners