Work With Us
HIAS stands for a world in which refugees find welcome, safety, and opportunity. Join a team that is changing the world.
About Us
HIAS was founded to help Jewish refugees but now helps clients of all ethnicities, faiths, and backgrounds from around the globe.
HIAS is a learning community, committed to diversity and inclusion. We do our work with integrity, accountability, transparency, and a commitment to the highest ethical standards. We seek employees from diverse backgrounds and life experiences to join our teams located in the United States and across the globe. People who identify as BIPOC, people with disabilities, people from the LGBTQ community, and people with lived experiences of forced displacement or immigration are all encouraged to apply. We are committed to building a diverse workforce that reflects our vision, mission, and values.
1,900+
passionate and hard-working employees
20+
countries around the world, from Aruba to Ukraine
HIAS is committed to a diverse and inclusive workplace
As an equal opportunity employer, all qualified applicants will be considered for employment without regard to race, color, national origin, ethnic background, ancestry, citizenship status, religious creed, age, sex, gender, sexual orientation, physical disability, mental disability, medical condition, genetic information, marital status, registered domestic partner or civil union status, familial status, pregnancy, childbirth, military status, protected veteran status, political orientation, or other legally protected status.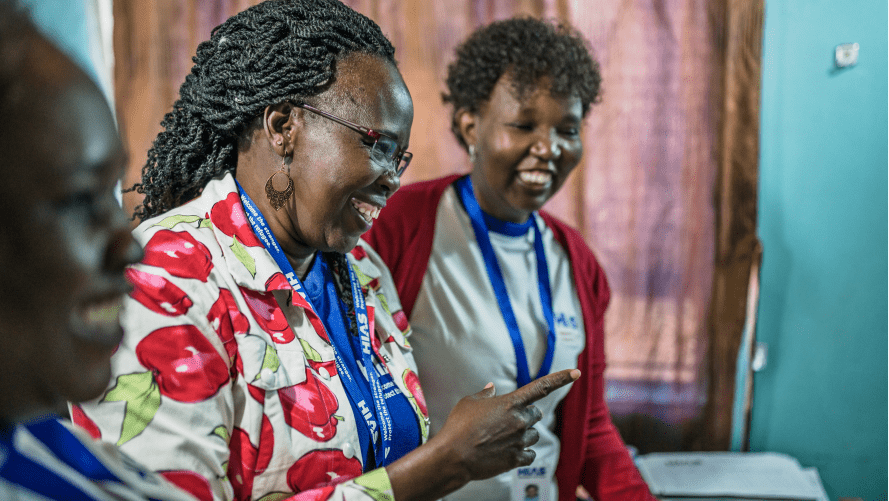 Hiring Process
We are committed to a fair and respectful hiring process, and we do our absolute best to respond to every applicant. We prioritize communication and transparency with all candidates, even those who are not moving forward. Here's a snapshot of our hiring process:
Step 1: Submit your application!

Step 2: Phone screen with a HIAS recruiter.

Step 3: Video interview with the hiring manager.

Step 4: Video interview with a panel of HIAS employees.

Step 5: Online reference check with SkillSurvey.

Step 6: Offer and background check with Shield Screening or ESR.

Step 7: Start your professional journey with HIAS!

(Note: our hiring processes may vary, and not all candidates will advance to each step.)