Raising the Red Flag on LGBTI Asylum Obstacles in the U.S.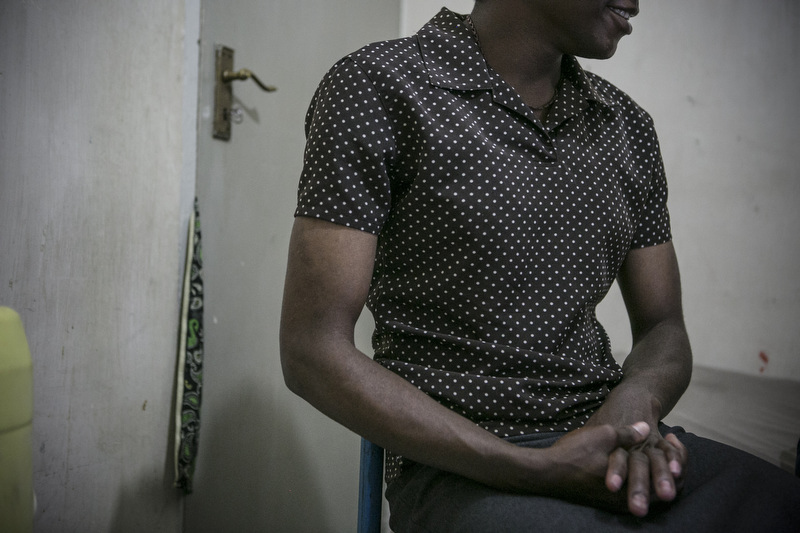 With 76 countries having severe criminal penalties for being gay, the most vulnerable group in the world today is refugees who are sexual minorities. They are the marginalized among the marginalized, the least protected among the least protected. They live under a constant threat, forced to hide their identities and live in fear.
Each year, thousands of lesbian, gay, bisexual, transgender, and intersex (LGBTI) people flee to the U.S. in search of safety. But upon reaching our shores, they are often locked in detention. The U.S. has a so-called "detention bed mandate," which requires 34,000 detention facility beds filled nightly. This places LGBTI asylum seekers at risk of frightening abuse—not dissimilar to the situations they left.
Similarly, Soviet Jews spent their lives trying to hide and deny that they were Jewish, but then after fleeing had to prove on their refugee application they had a well-founded fear of persecution due to this hidden identity. Consequently, in 1989, many of their cases were denied refugee status by the U.S. Immigration and Naturalization Service. The difference, however, is that LGBTI refugees often do not feel safe even in their country of first asylum, where they must continue to deny who they are. This fear makes it difficult for many LGBTI asylum applicants to "come out" and file for asylum within one year after arrival, as is required by U.S. law.
On Wednesday, January 8, my colleagues and I in the LGBT Faith & Asylum Network briefed Congressional staff on the dangers faced by LGBTI asylum seekers in the U.S., particularly the one-year filing deadline for asylum applications and the so-called "detention bed mandate."
Rep. Mark Takano (D-CA), representing the Congressional LGBTI Equality Caucus, introduced the panel, which included a gay asylum seeker from sub-Saharan Africa who fled one of the 76 countries where it is illegal and highly dangerous to be gay. In confidential testimony, he explained how difficult it is to survive—even upon arrival in the U.S., where asylum seekers can't work or receive federal aid in the first 150 days.
For years, HIAS' programs have protected LGBTI refugees and asylum seekers in the Middle East and in Africa. HIAS assists and stands for the protection of LGBTI refugees just as we did for Soviet Jews. It is up to us, as people of faith, to make the most vulnerable among us know that they will not be persecuted because of who they are. We must ensure that the hate and the fear that they fled do not follow them into their country of asylum.
As refugee advocates, we cannot stand for protecting only one group of refugees, but must protect the human rights of all refugees; to defend the principle of refugee protection, it is important to ensure the protection of the most vulnerable among us.
The Comprehensive Immigration Reform legislation (already passed by the Senate and with 193 co-sponsors in the House of Representatives) would do away with the one-year filing deadline for asylum seekers. This is far from a panacea but is a necessary step. HIAS urges the House to pass the legislation and send it to the President for his signature.