DOJ Seeks Supreme Court Review in HIAS Travel Ban Challenge
By Rachel Nusbaum, HIAS.org
Jun 05, 2017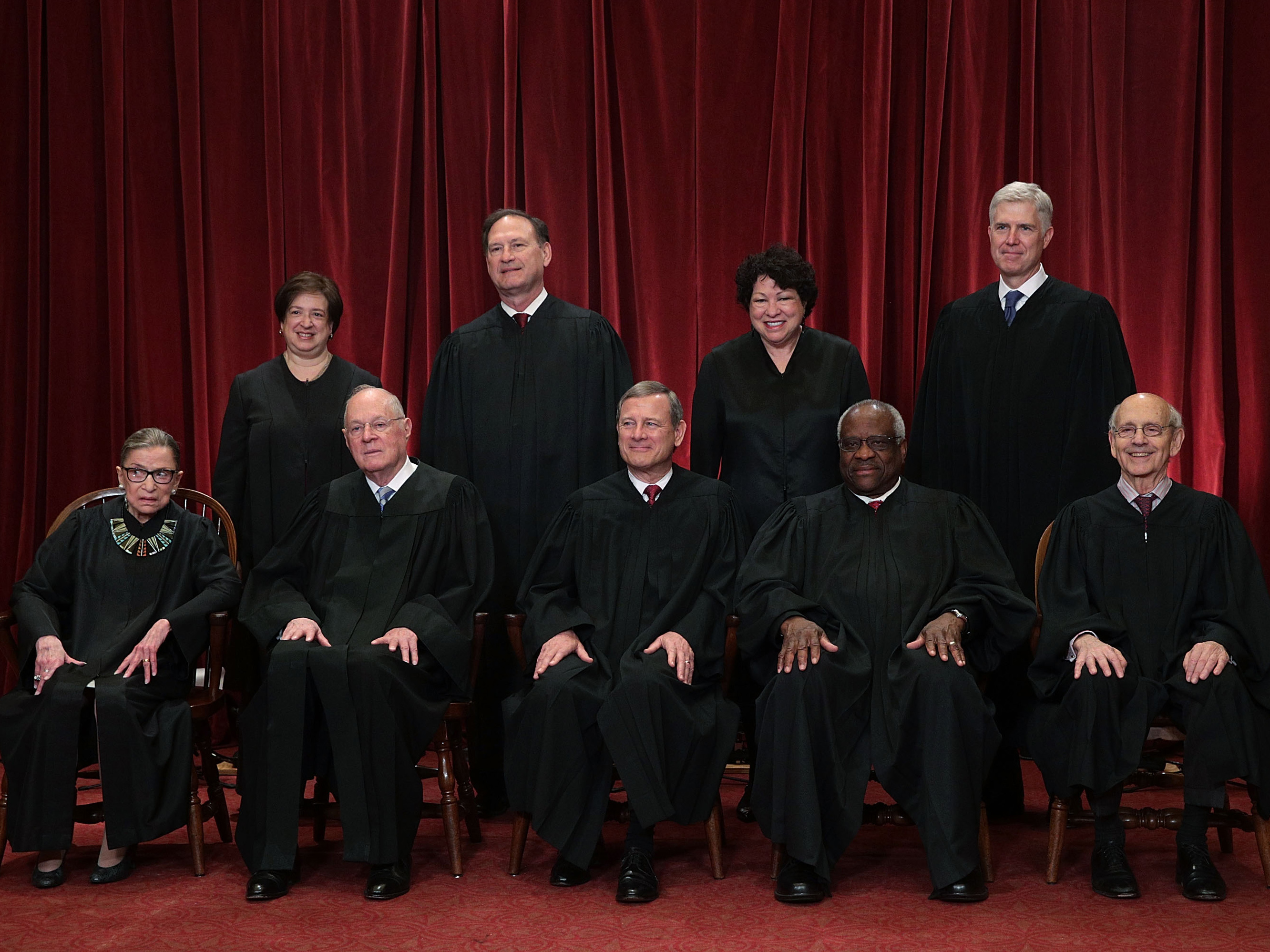 (Alex Wong/Getty Images)
On Thursday, the Department of Justice formally asked the Supreme Court to intervene in our lawsuit, International Refugee Assistance Project and HIAS v. Trump.
Their request comes on the heels of a decision by the Fourth Circuit Court of Appeals in Richmond, Virginia last week affirming that our challenge to the ban is likely to succeed.
The Justice Department asked the court to lift the stay issued by the lower court in our case, as well as the broader injunction issued by a federal court in Hawaii (currently under review by the Ninth Circuit). Lifting the stay would allow the administration to resume enforcing its refugee and Muslim ban until the Supreme Court can itself review and rule on the constitutionality of President Trump's Executive Order.
Administration wants the court to expedite appeal so it can be argued early in the court's next term, starting in October

— Lawrence Hurley (@lawrencehurley) June 2, 2017
As University of Texas Law Professor Steve Vladeck
noted on twitter
, the timing of the request raises some serious questions for the Supreme Court, which is not obligated to hear this particular case or to grant the requested stay.
4. On timing, by seeking a stay but not expedited argument, gov't is asking #SCOTUS to put #TravelBan into effect for at least 5+ months...

— Steve Vladeck (@steve_vladeck) June 2, 2017
6. So even Justices sympathetic to government on merits might balk at upsetting the apple cart with oral argument over four months away...

— Steve Vladeck (@steve_vladeck) June 2, 2017
For the moment, however, refugee resettlement is continuing and the travel ban remains on hold.
"HIAS is keeping a close eye to see not only how the Supreme Court will respond to the request for a review of IRAP and HIAS v. Trump, but how the Ninth Circuit will rule in the Administration's attempt to revive its refugee ban, which was rightfully derailed by the Federal District Court in Hawaii," said Mark Hetfield, president and CEO of HIAS.
"We will continue using all legal means at our disposal to ensure that this unconstitutional and discriminatory executive order will never go into effect. Enough harm has already been done by this Administration's attempts to stereotype and scapegoat refugees and Muslims," Hetfield said.
To learn more about the legal challenges to this executive order, click here.