Take Action to End Title 42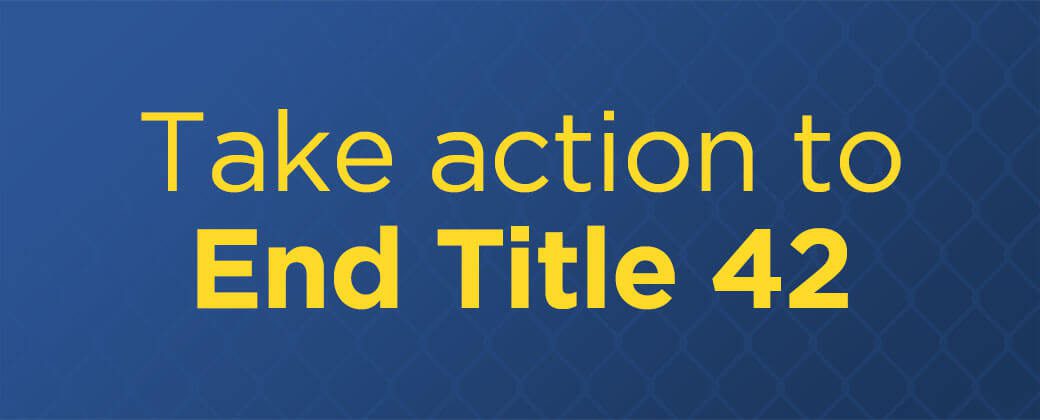 With a bipartisan effort in Congress ramping up to keep the Biden Administration from restoring the right to asylum at the southern border, it is more urgent than ever we call for Congress to stand for asylum seekers by not extending Title 42 in any way.
Both the Trump and Biden administrations have misused Title 42, an obscure and dated public health law to make more than 2 million expulsions at U.S. borders over the last 2 years. Under Title 42, U.S. border agents forcibly remove people from the U.S. without any opportunity to seek asylum. The policy violates U.S. and international law and denies people fleeing violence and persecution access to safety. President Biden has tried to rescind Title 42, but a federal court has blocked him from ending the inhumane policy. With members of Congress attempting to use any legislative means they can to keep this policy in place, the right to claim asylum is permanently in jeopardy.
Share these graphics to help raise awareness about the impact of Title 42. Click the Facebook and Twitter logos on each graphic to share, or click the arrow button to download and share on Instagram. Please tag @hiasrefugees and use the hashtag #EndTitle42.