The Forward: How To Talk About Refugees at Your Passover Seder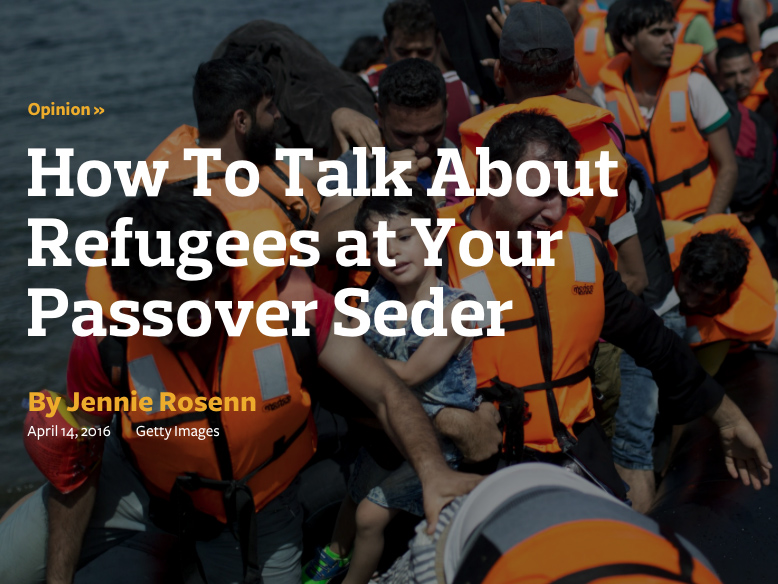 (Forward.com)
In an opinion piece for The Forward, Rabbi Jennie Rosenn writes:
As a people who have been persecuted and displaced again and again throughout history, the Jewish community has been especially moved by the plight of today's refugees. Every day, we are confronted with the faces of people whose stories mirror our own Exodus. Today there are 60 million people who have left everything they know behind, and fled in search of safety. And every day, an additional 40,000 flee their own Pharoahs — from Syria, Honduras, Afghanistan, Sudan, Colombia, Myanmar, Somalia, Ukraine; the list goes on and on.

As we know from their stories and from our own, fleeing — without arriving somewhere with an opportunity to build a new and sustainable life — is not real freedom. It's not enough.
Click here to read the full piece in the Forward.