From Albany to Kansas City, the Jewish Community Is Stepping Up for Refugees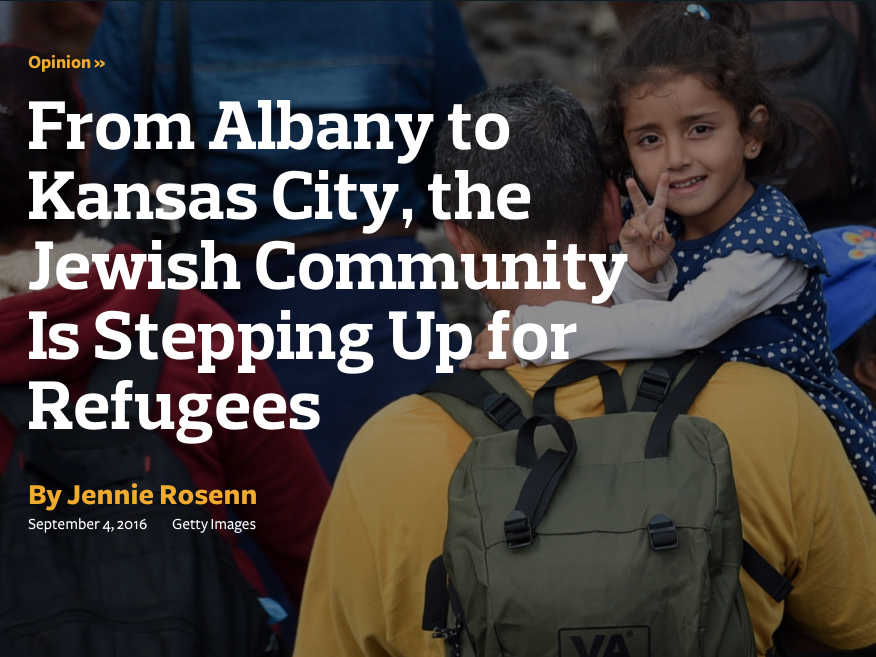 (Forward.com)
"One year ago, a photograph of a small Syrian refugee boy woke up the world. Our hearts were broken open by the picture of three-year-old Aylan Kurdi, whose body washed up on the Turkish shore after he drowned trying to reach safety. A litany of photographs soon followed: refugees in the back of trucks, on trains and on foot — desperately trying to cross European borders," Rabbi Jennie Rosenn, vice president for community engagement at HIAS, writes in an op-ed for the Forward.
"Over the span of only a year, the Jewish response to the refugee crisis has become a national movement, involving thousands of volunteers, rabbis, synagogues, organizations and advocates. Against a backdrop of increased fear and unease about refugees, the American Jewish community has stepped up to the challenge, because we understand what's at stake."
"As the Jewish response to the refugee crisis takes hold, we can take pride in the thousands of people volunteering and advocating nationwide, and the hundreds of synagogues helping refugees through sponsoring families, locating housing, tutoring in English, holding furniture drives, and raising funds. But there is much more to be done," Rosenn writes.
Click here to read the full piece in the Forward.