"Now I am Free": A Gay Ugandan Builds Community in the U.S.
By Ayelet Parness
HIAS.org
Jun 27, 2023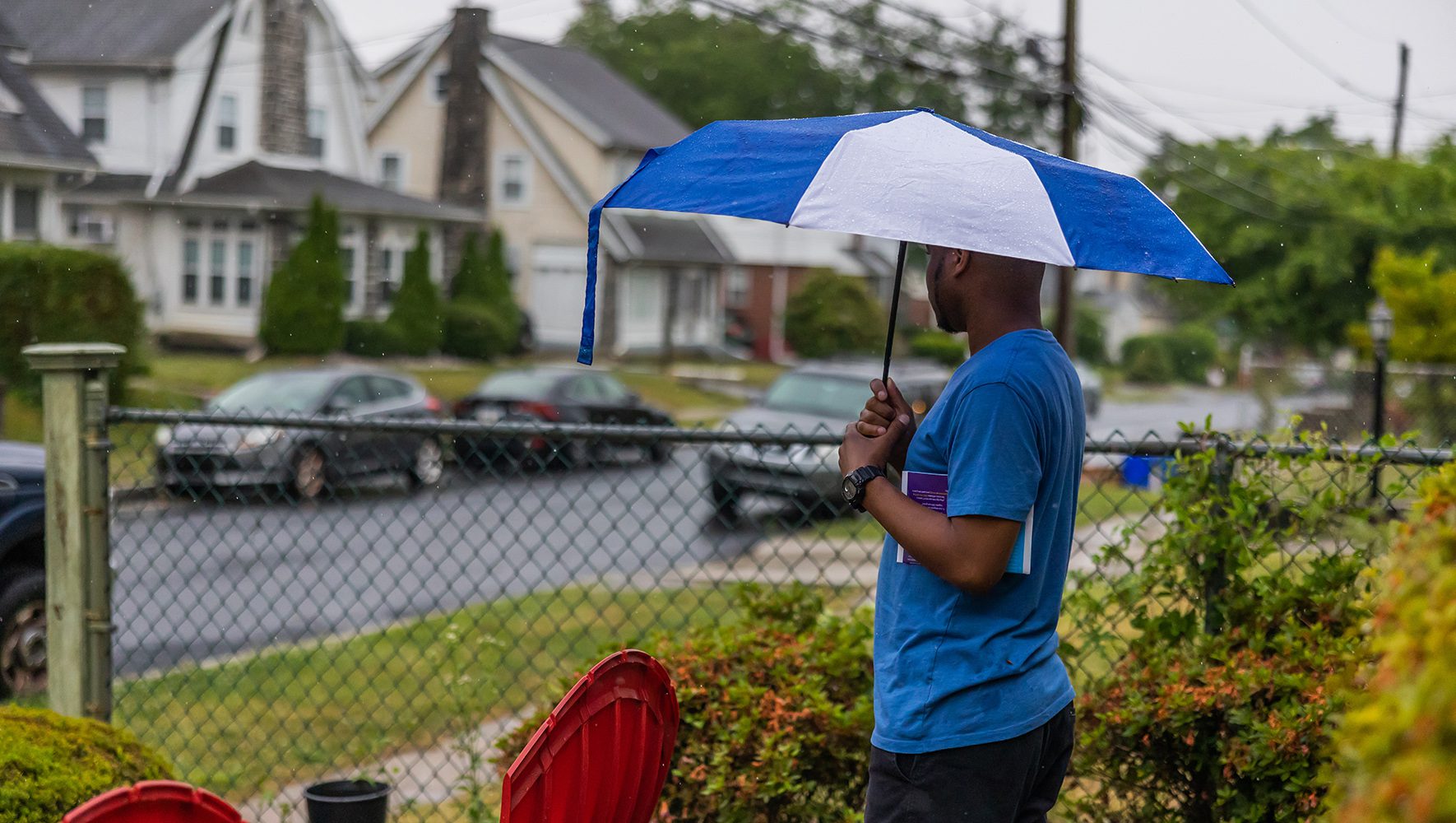 Robert*, 36, was born and raised in Kampala, Uganda, as one of 60 siblings sharing the same father. His mother passed away when he was five years old, and he was raised by his older siblings and a family friend whom he calls his mom. From a young age, he knew he was different from his siblings, many of whom disliked him because, he believes, they suspected the truth: Robert is gay. His sexual orientation placed him at risk in his home country, where LGBTQ people face criminalization and social stigma.
Last month, Ugandan President Yoweri Museveni attracted widespread attention after signing one of the world's harshest anti-LGBTQ laws, one stipulating the death sentence in certain cases. But the law was only the latest in a long series of attempts to legislate harsher penalties for LGBTQ people. In reaction to these waves of harsh legislation and increased anti-LGBTQ violence, many of the country's LGBTQ residents have had to flee the country. Robert would eventually become one of them, resettling in the United States with the assistance of HIAS resettlement partner HIAS Pennsylvania.
In 2009, Robert began volunteering for Trans Support Initiative Uganda (TSIU), an organization mainly focused on serving transgender people, after they helped him escape a police raid. He mobilized his friends and engaged in community outreach while attempting to elude the grasp of the police, who often disrupt events and arrest organizers like Robert. Members of other LGBTQ organizations would bail out those who were arrested, often by bribing the police.
Robert was arrested twice, accused of "promoting" homosexuality — a charge that was especially damaging given his career as an educator. "Since I was a teacher, they started saying, 'He's going to teach our kids to become gay.'"
In 2014, police raided TSIU offices and Robert's home, but he wasn't in either location — the organization had been tipped off to the raid. Robert escaped to Kenya, along with many of his colleagues. He did not tell his family where he was going; it would be two and a half years before he contacted his sister from his new home in the U.S.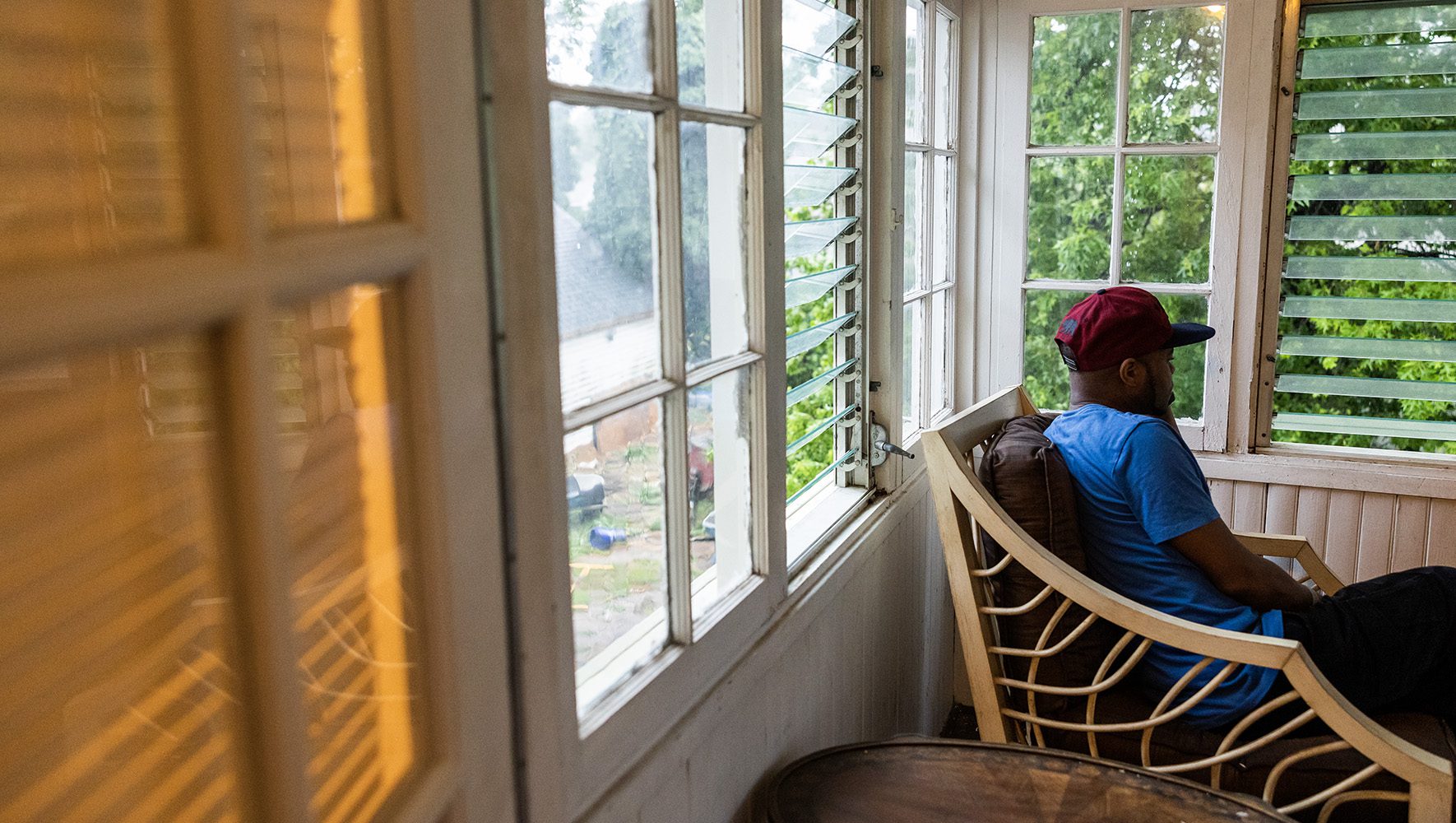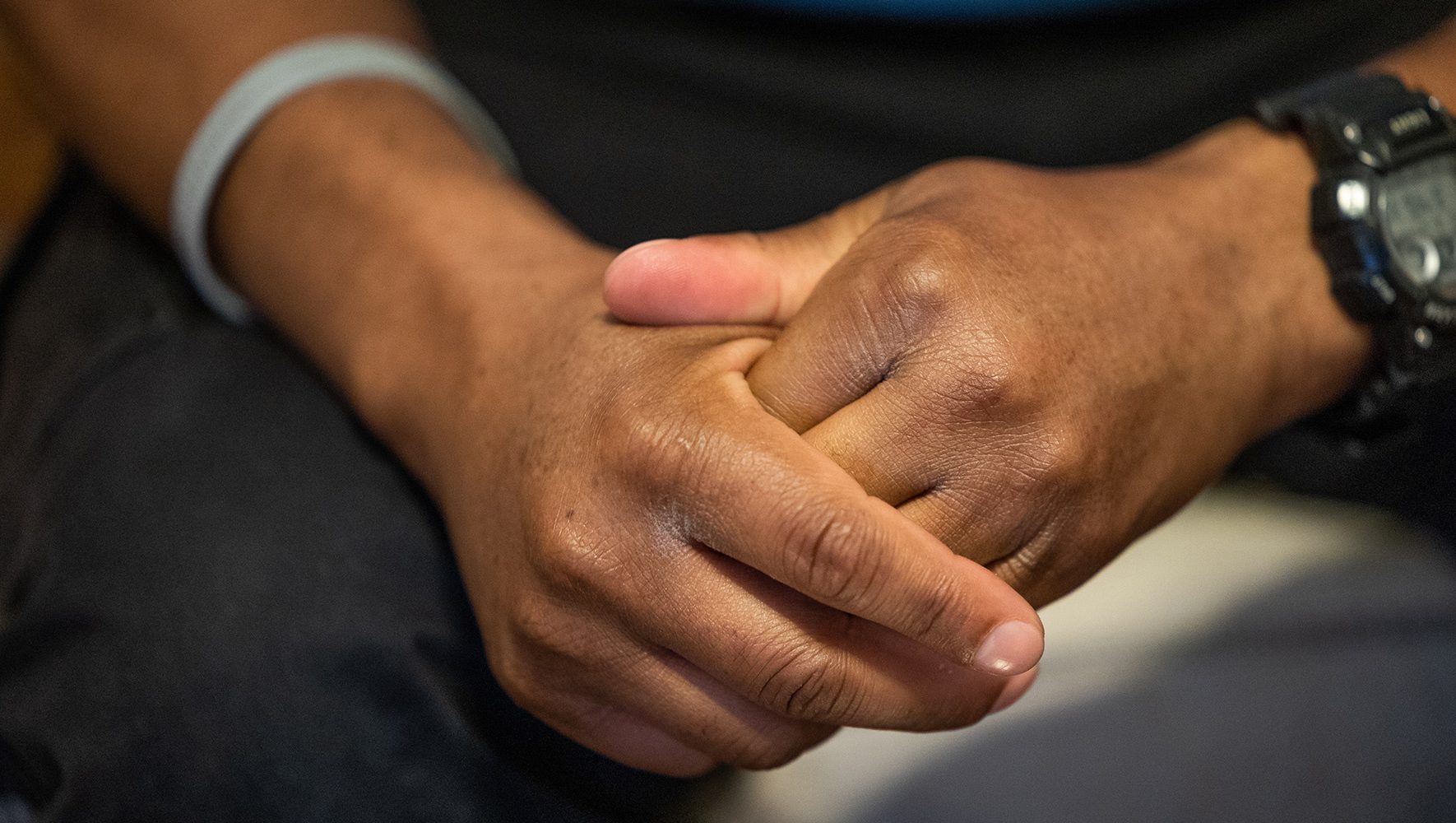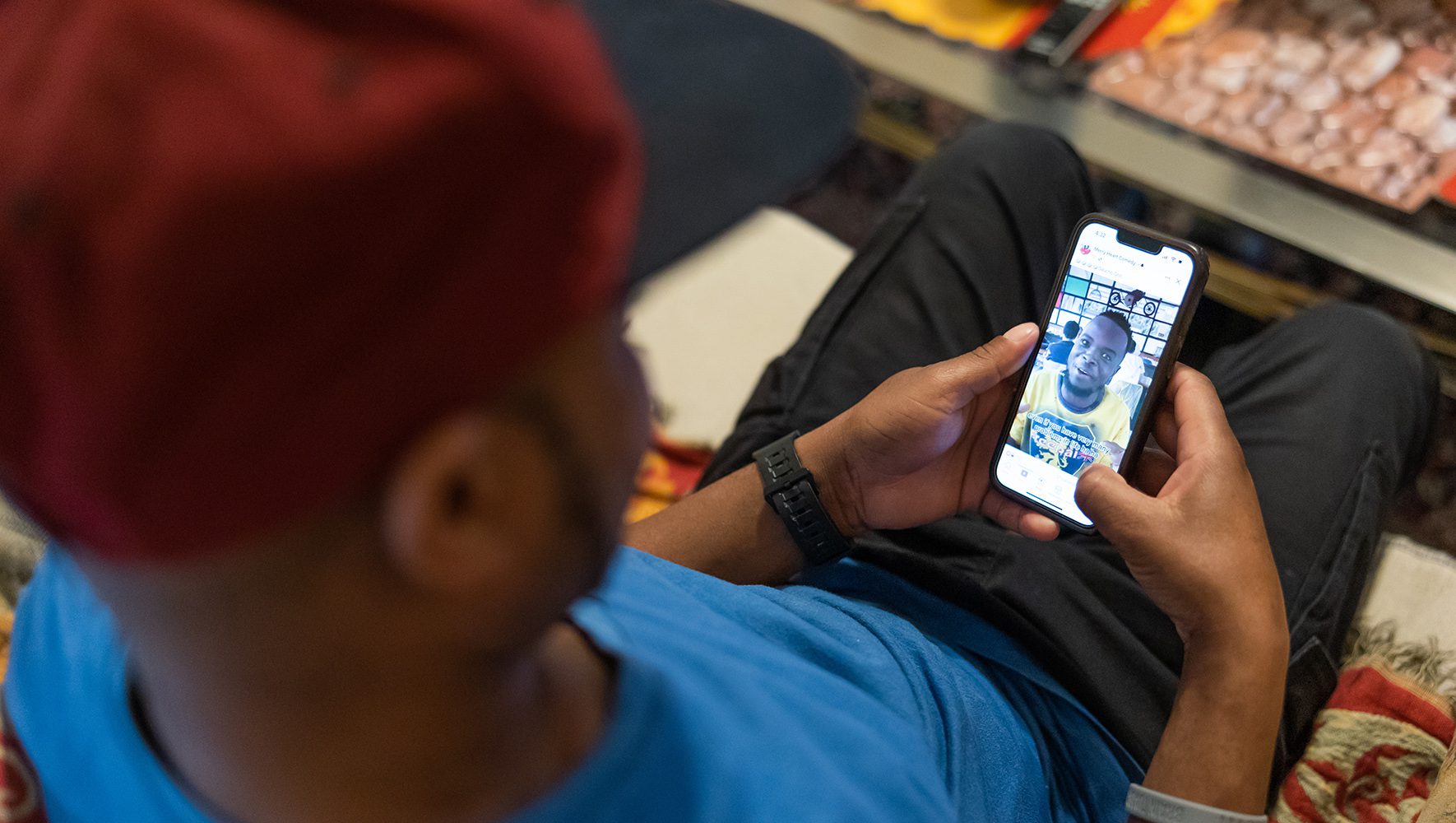 Though Kenya is home to many LGBTQ refugees from Uganda, it is far from a safe haven. In the Kakuma refugee camp, where Robert first arrived, other refugees targeted Ugandans for mistreatment under the assumption that they were members of the LGBTQ community.
"It was all over the news — 'gay people, they are running to the camp,'" said Robert. "The mainstream refugees attacked us. They were beating us, they were burning the tents where we lived. They would not let us line up for food with them."
After months of living in the camp, Robert was approved to move to Nairobi to get away from this mistreatment. There, he connected with HIAS Kenya, who provided him with money for rent and other necessities for two years. This was a lifeline as Robert was unable to work due to concerns for his safety.
"Because of these services, I did not starve," he said. "I wasn't homeless."
Even in Nairobi, Robert faced obstacles: He was targeted by police for being gay and arrested twice. And so, in 2016, Robert received the welcome news that he would travel to the U.S. to be resettled in Philadelphia. On November 13 of that year, he was flown to Camden International Airport in New Jersey, where his HIAS Pennsylvania caseworker, Amy Eckendorf, picked him up and brought him to his new apartment.
"My first impression [of Philadelphia] was, now I am free. No one is going to start pointing fingers at me, saying 'perhaps he's gay," Robert said.
HIAS PA provided for Robert's immediate physical needs — warm clothes, a furnished apartment, and food. But equally importantly, he was connected to a volunteer who mentored him and asked him what he wanted to do now that he was resettled in the U.S. "I want to take care of people," he told her.
The volunteer found him work with a family in need of a caregiver for their elderly mother. Since then, what began as a job has turned into a calling. Robert has been certified as a home health aide, finished schooling to become a certified nursing assistant (CNA), and is studying for his CNA exams. He has built close relationships with those he worked for — framed photographs of some of his long-term clients, since passed, decorate a side table in his living room. For Robert, caregiving is an important part of his identity and his culture.
"When I was still in Uganda, we used to care for elderly people — the community mobilized the neighbors to come and help," Robert explained. "I used to do this for free. Here, it's a job."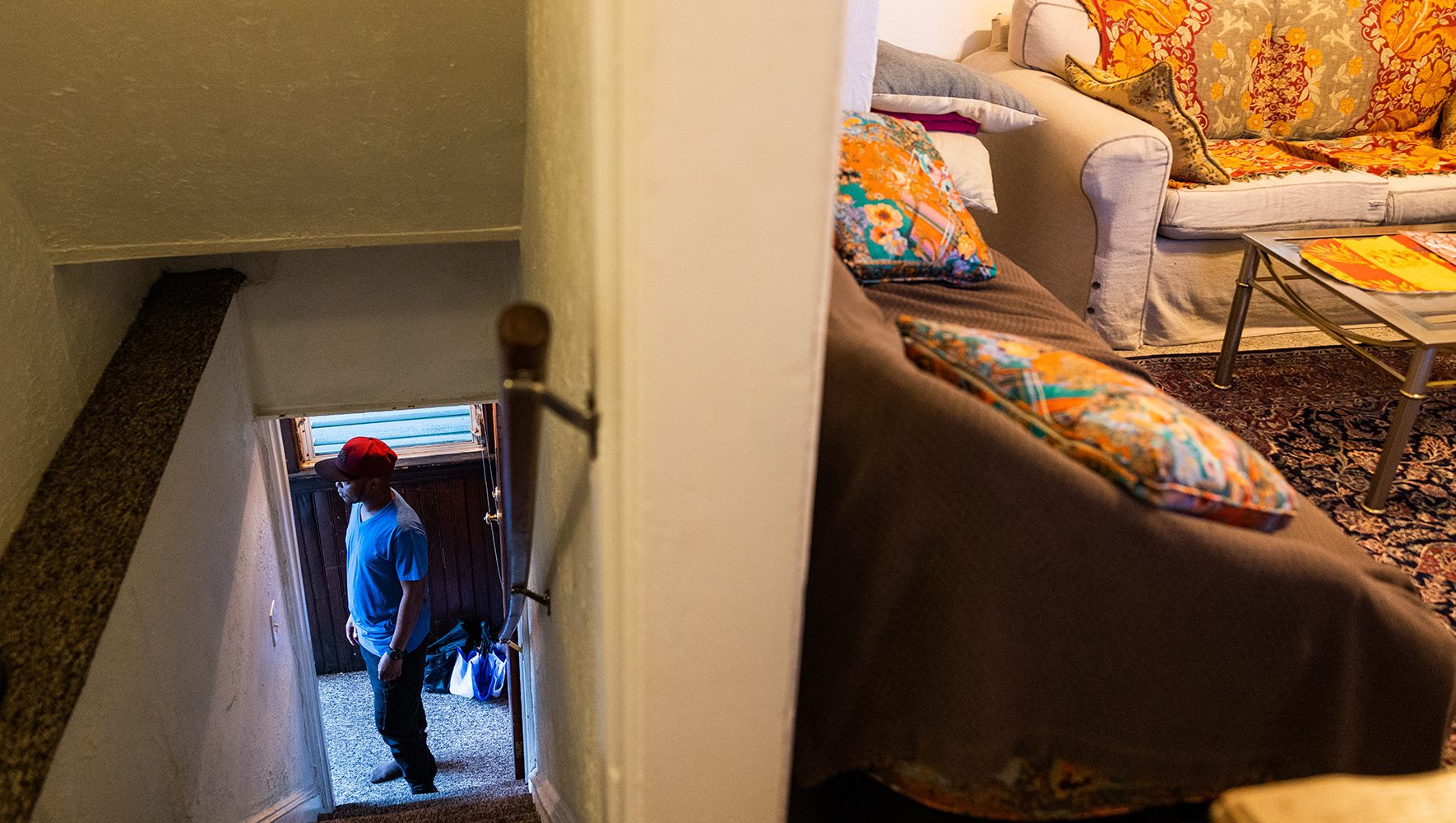 "My first impression [of Philadelphia] was, now I am free."
Robert
Robert's care for others is not limited to his work. For years, he has formally and informally mentored LGBTQ newcomers from Uganda and other countries on getting started in the U.S. This mentorship spans from advice on American cultural norms to more concrete tools, such as navigating Philadelphia's transit system or getting a state ID card. Robert has built a community among these former refugees living in Philadelphia and across the U.S., inviting them over for group holiday meals — he loves to cook — and organizing outings.
"He's really kept tabs on the people he met, in Uganda and in Nairobi, and their own resettlement journeys," said Eckendorf, who now serves as HIAS PA's health and wellness program manager. As part of this role, she oversees the organization's programs for LGBTQ clients, such as support groups and community partnerships with LGBTQ organizations, and often refers clients to Robert for mentorship when appropriate.
Robert has personally helped friends who have felt unwelcome in their initial resettlement sites to move to Philadelphia, which he and Eckendorf describe as a city welcoming to LGBTQ refugees. Once, a friend who was struggling with his initial resettlement in Atlanta even told him, in a moment of despair, "maybe Uganda will take me back." Robert convinced him to move to Philadelphia, where he was connected to services at HIAS PA and is now feeling much more stable.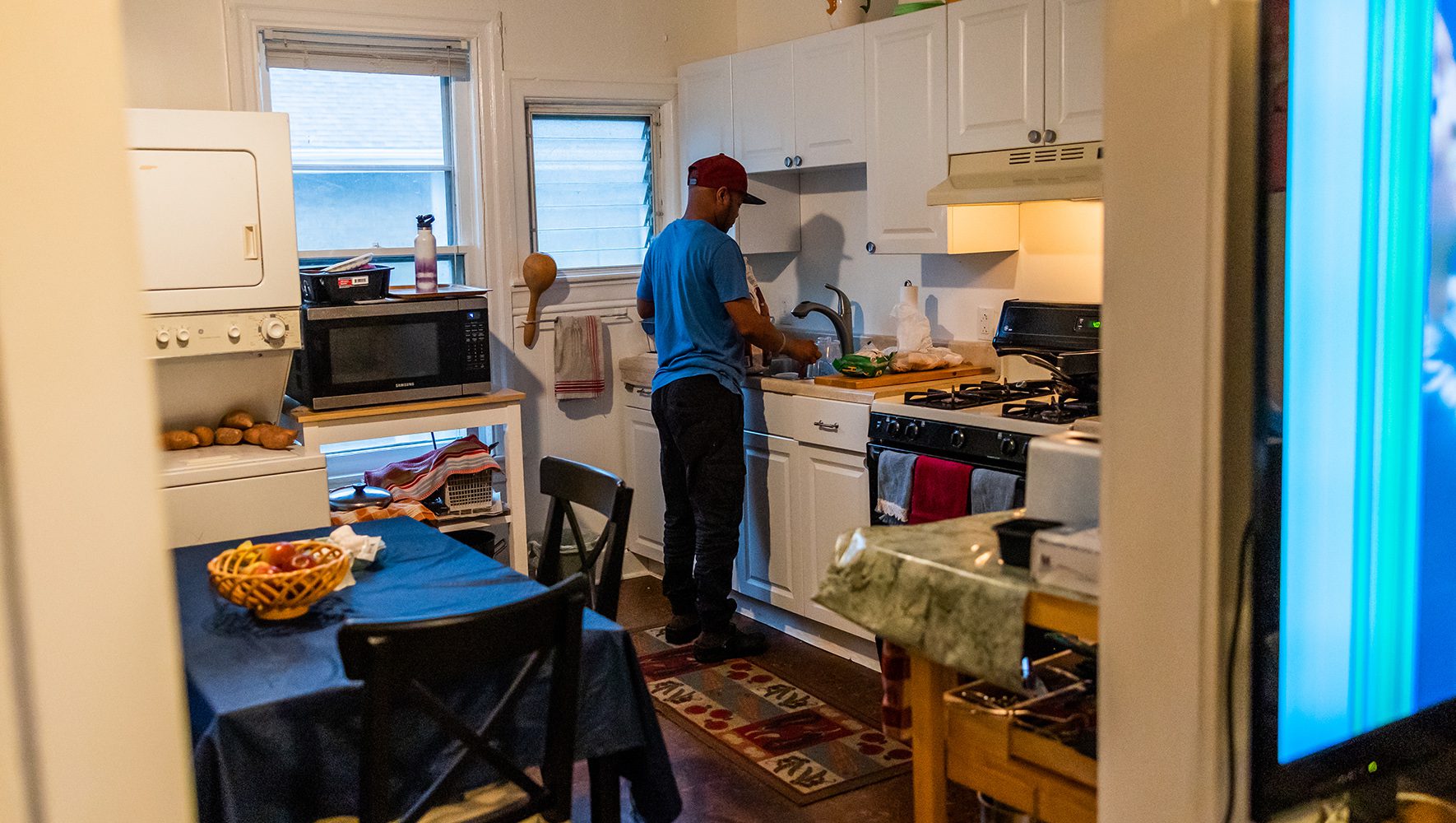 When asked why he volunteered with LGBTQ people in Uganda and now LGBTQ former refugees in Philadelphia, Robert said that it was his passion. "Remember, I am a teacher, so showing somebody or teaching someone what to do — I'm passionate [about it]. And I'm a caregiver. I need to care for others."
Robert is worried about the new law in Uganda. His contacts, many of whom had returned to Uganda to keep working to serve LGBTQ people despite the risks involved, have gone underground. He still does not speak openly about his sexuality to his family back home, due to the potential legal ramifications. He misses his family, Ugandan food, and teaching.
Yet despite rising anti-LGBTQ policies in Uganda and across the U.S., he feels safe and happy in Philadelphia.
"Philadelphia is the city of brotherly love and sisterly affection," he said. "Many people here have helped me, and that's why I want to help others."
* Robert is identified by first name only for his protection.