A Single Sewing Machine Threads Generations of Refugees
By Matt Schiavenza
Mar 20, 2023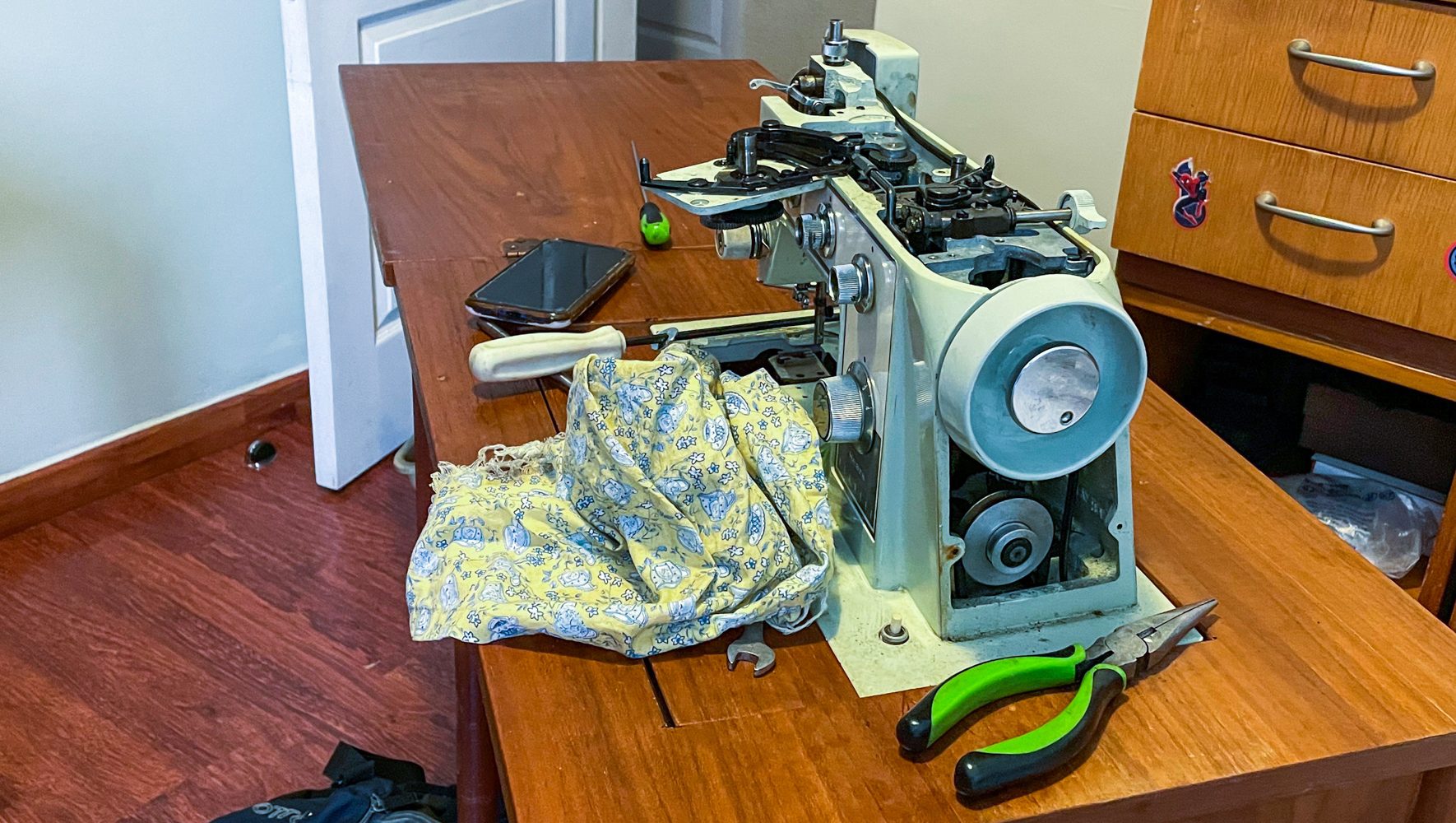 To tell the story of HIAS, one could expound at length upon our 130+ years of history, our work in more than 20 countries, our range of programs, and the millions of refugees and displaced people who have found safety through their association with us. 
Sometimes, though, the story of HIAS can be told through a simple object. Like a sewing machine. 
Last August, a HIAS team in Coro, a city on Venezuela's coast, was arranging a workshop for survivors of gender-based violence in conjunction with UNHCR. These workshops are a core component of HIAS' work in the country: women who learn professional skills, like sewing, can gain enough economic empowerment to escape the cycle of violence. 
A Jewish school in Caracas with whom HIAS is affiliated wanted to obtain a fairy-tale-like costume as part of a lesson about Jewish values. The school, however, could not afford to buy it. And so, a solution was reached: The workshop participants in Coro could stitch the costume themselves. A donor provided fabric, buttons, and 44 sewing kits, one for each of the women in the workshop. The costume they produced was a big success — and inspired Raquel Nuchi, HIAS' community engagement coordinator for Latin America and the Caribbean, to seek additional ways to promote sewing as a tool for empowerment. 
Nuchi learned about an estate sale in Caracas whose owner was willing to donate certain items to HIAS. Estate sales like these are typical in Venezuela's capital, where large numbers of people have left the country to seek safety and financial stability elsewhere. One item available was a robust, functional sewing machine — perfect, Nuchi thought, to build on the workshop in Coro. 
As it turned out, it wasn't just any sewing machine. It had belonged to a family whom, more than a half century earlier, HIAS had resettled in Venezuela at a very different moment in history.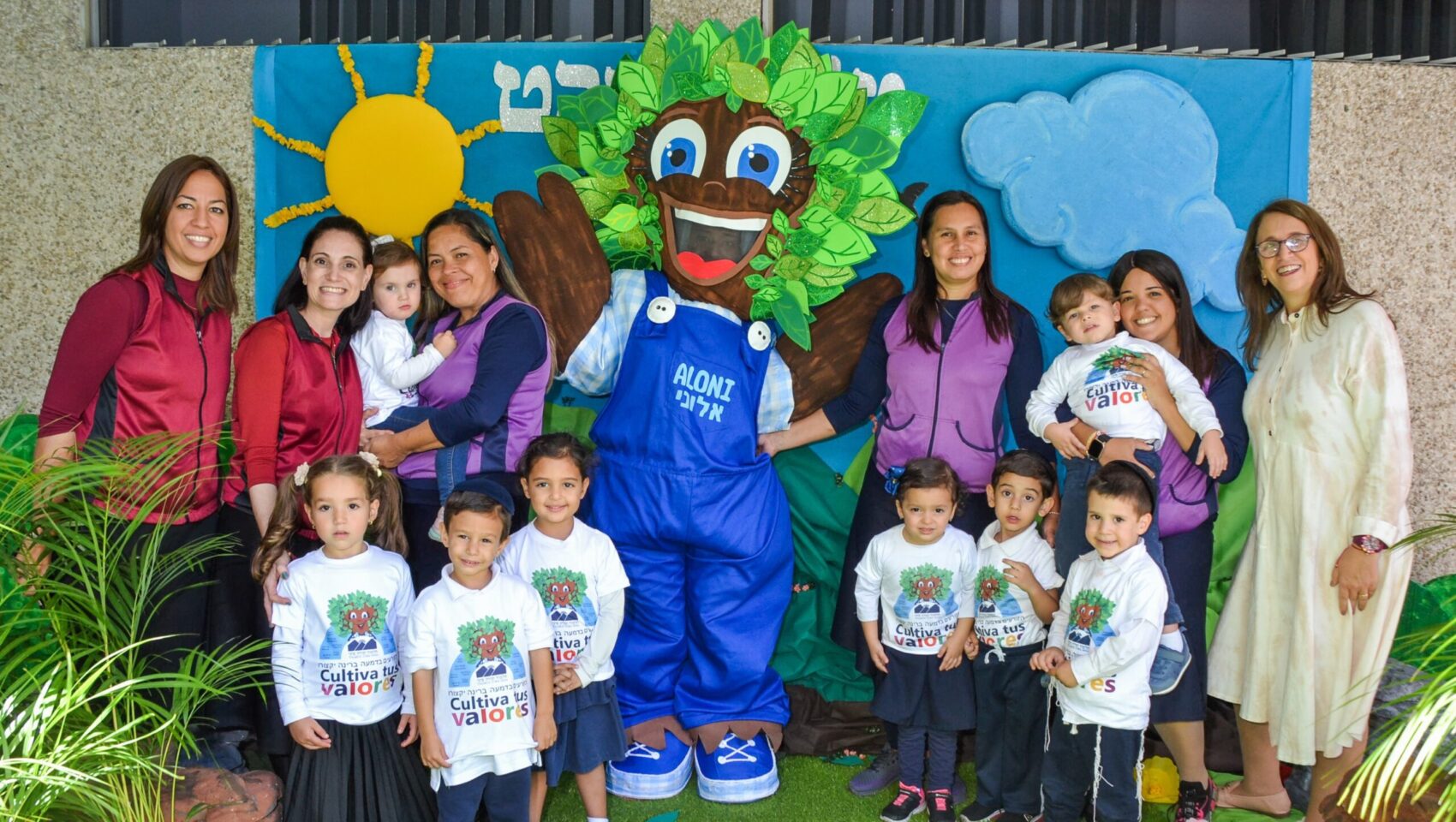 The sewing machine — a Kenmore 92 — was originally purchased on layaway by Isaac Roditi Strugo as a gift for his wife, Suzanne Roditi Bousso, in the early 1970s. The Roditis, a Jewish family, were natives of Cairo and typified the cosmopolitan nature of the city at the time: Isaac's family had originated in Turkey, while Suzanne's came from Syria. Their oldest child, Leon, was born in 1947. He recalls coming of age in a multilingual environment: his parents conversed in French; other family members spoke Italian or Spanish in addition to Egyptian Arabic.
In 1956, Israel's invasion of Egypt during the Suez Crisis placed Cairo's Jewish population at risk. The Roditis, lacking formal documentation despite extensive roots in Egypt, decided to flee. They spent an uncertain year in Switzerland, followed by a brief stay in France. It was there that they encountered HIAS, who helped settle the family in Venezuela. 
In the postwar period, the South American nation had a small but thriving Jewish community. Leon describes these years as idyllic — an opportunity for his family to prosper in a safe, welcoming environment. "I encountered very little antisemitism in Venezuela then," Leon Roditi recalled. "Even less than I've found in the United States." 
But the deteriorating political and economic situation in the late 1990s changed that status quo. Leon, a longtime engineer of air conditioner systems, "had always had a foot in the United States." In 2002, he permanently relocated to Florida. His sister Lucy would leave seven years later, and though his sister Lina stayed the longest, in 2020 she, too, left Venezuela, necessitating the estate sale that Nuchi encountered.  
The sewing machine was still a beauty. But Lina, who inherited the appliance following the death of her parents, hadn't used it in years. There was no guarantee that it would still work. Nuchi brought it to a specialist, who marveled at it: "We don't see the likes of this anymore," he said. The machine needed a couple of spare parts, he said, but was otherwise in great shape — and good to go for its next owner. 
"I always say that working at HIAS is no longer just a job for me."
Raquel Nuchi, Community Engagement Coordinator for Latin America and the Caribbean, HIAS
That new owner is Silvia Maria Ramirez. A native of Colombia, Ramirez and her husband sought refuge in Venezuela after their son was forcibly recruited into a guerrilla group and later assassinated. When HIAS Coro told her of the sewing machine's origins, Ramirez was quite moved. She has since taken refuge in the machine and regards it as an escape from painful emotions. "In addition to providing me with a way of life, the sewing machine has allowed me to forget about my problems," she said.  
Leon Roditi was equally gratified. 
"My sisters and I felt a great sense of purpose that came from being connected to HIAS and others," he said. Giving the sewing machine to HIAS so it could be used in the workshop "was a small thank you [for] the help we received from HIAS." 
Once word about the sewing machine spread, Nuchi said that donors have provided four additional machines. The whole experience reminded her of why she does this for a living. 
"I always say that working at HIAS is no longer just a job for me," she said. "It has taught me the importance of persevering for the protection, defense, and support of all refugees and displaced persons around the world."