Women Finding Second Chances Through Help and Healing
By Sharon Samber
HIAS.org
Mar 7, 2023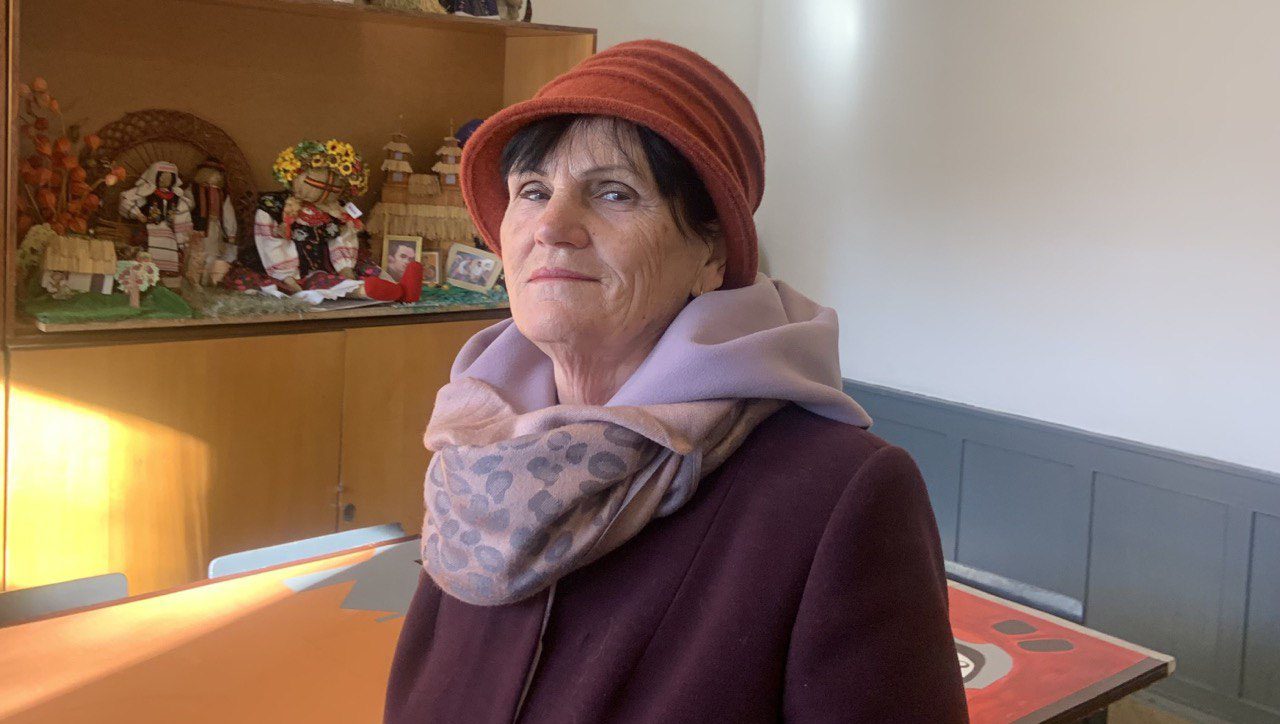 International Women's Day, celebrated annually on March 8, brings attention to issues such as gender equality, reproductive rights, and violence and abuse against women. It celebrates the social, economic, cultural, and political achievements of women around the world. 
HIAS works to create safe spaces for women and girls and provides lifesaving and life-changing services to survivors of sexual and physical violence.
In honor of this year's holiday, here are stories of three resilient, successful women whose lives were touched by HIAS. Each of them has endured multiple hardships, but through HIAS programs they have found the strength to carry on and look forward to the future.
Antonina Prokidyanchik
On February 25, 2022, Antonina Prokidyanchik was evacuated from Kramatorsk, Ukraine, which was under fire from Russian aircraft and guns. Her two brothers, who had been helping her financially, would soon be fighting in the war. She left behind everything she had and headed to safety in western Ukraine, to the city of Sambir in the Lviv region. Dealing with the trauma of her escape, Antonina lost the will to live, and could neither eat nor drink. 
Then, Antonina's daughter told her mother about HIAS' psychological counseling. After Antonina met with HIAS specialists, she discovered a restored sense of joy and a desire to move on from her recent trauma. Antonina believes that the mental health support HIAS provides is indispensable during crises and wars. 
Caritas Nyamahoro
In 2016, Caritas Nyamahoro fled to Kenya from civil conflicts in her village in the Democratic Republic of Congo. A single parent of two children, she has remained in the country ever since, working to provide for her family. In 2021, Caritas lost her job at a local communications and automation company when COVID-19 hit Kenya. Suddenly, she faced not having enough income to cover household costs and medical expenses for her son.
After a referral from one of her close friends, Caritas enrolled in HIAS' social economic support program, where she was trained in life skills, financial goal setting, entrepreneurship, business management, and savings. She then received seed capital from HIAS which enabled her to open a business selling mobile phones and phone accessories to local mobile stores in Nairobi. Now, she obtains products from China and supplies them to various shops in Nairobi's central business district. Caritas says her business has been growing and she can now meet all her household needs. 
Luz
Born in Colombia without a birth certificate, Luz* lacked access to many services from the start. When she was seven years old, her father's abuse of her mother and the armed conflict in Colombia forced Luz, her mother, and her sisters to leave their homeland in search of international protection. They made Venezuela their new home, but without documentation Luz and her family went underground, settling in a remote agricultural part of the state of Táchira. Her mother remarried but was later murdered by her new husband. Following this incident, Luz was raised by her sisters on the margins of society. 
In 2022, Luz had her first contact with HIAS Venezuela. As a refugee, a survivor of gender-based violence, and a person at risk of statelessness, she received mental health and social support and guidance from HIAS, and soon obtained a provisional refugee application card which would become the first document that officially recognized her identity. Within months of obtaining the document, her mental health improved, and she no longer was under threat of being deported or sanctioned. Today, Luz is able and proud to register the birth of her daughter, actively participates in the activities of a community council, and, above all, is recognized as a person.
*Pseudonym used for client's protection.