Thinking About Safety as Part of Mental Health Services in Kenya
By Sharon Samber
HIAS.org
Sep 1, 2020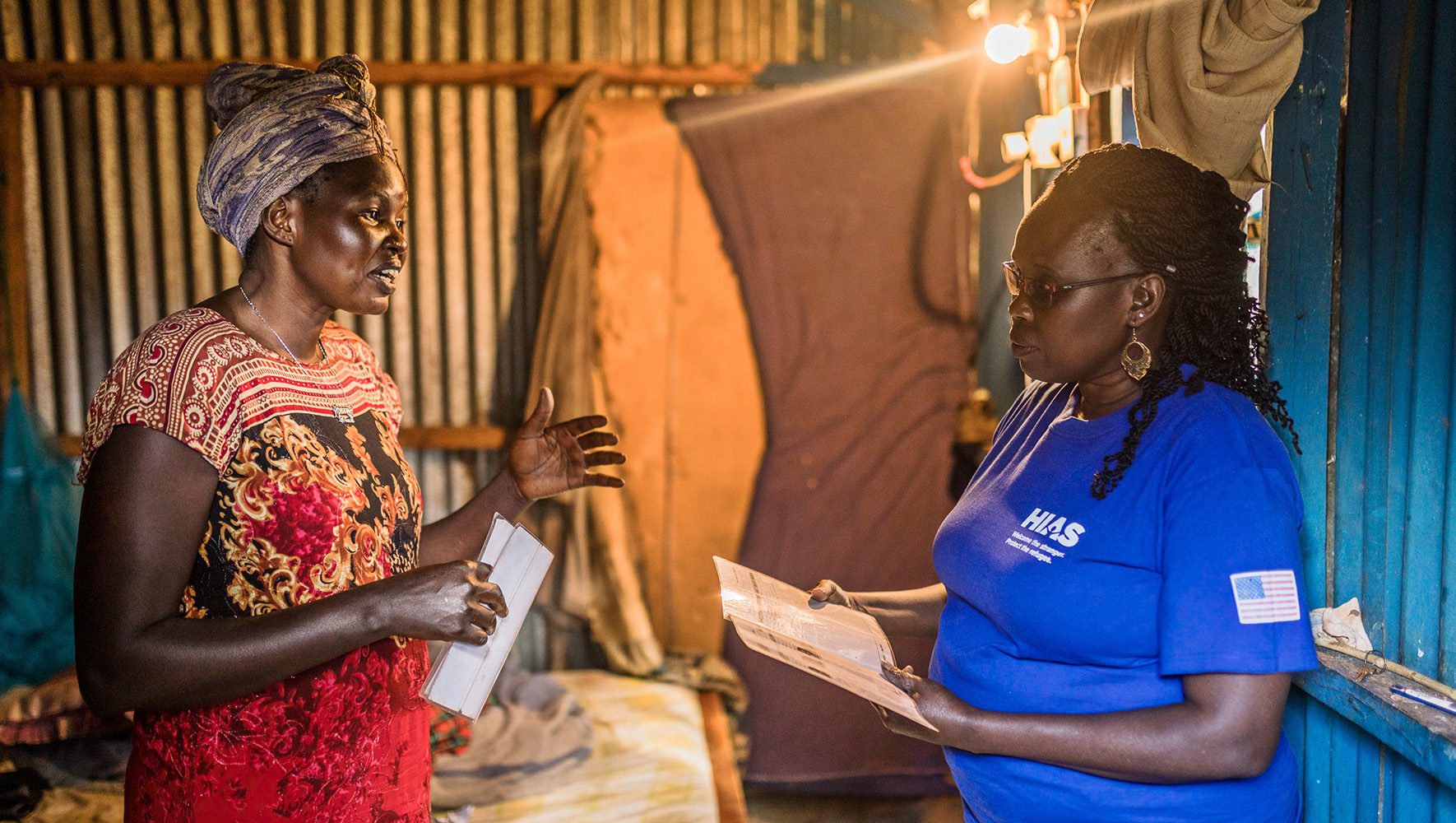 During the COVID-19 pandemic, HIAS has made strides with its mental-health programming in Kenya, bringing services closer to refugees and adapting as quickly as possible to the "new normal."
HIAS works with urban refugees and asylum seekers in six cities in Kenya and conducts outreach to provide services to refugees in other areas. Right now, HIAS Kenya is focused on getting basic necessities to clients and using social media platforms and other technology to keep them informed.
Taking care of those basic needs helps give refugees the sense of security they need to successfully work on other issues. "Ensuring you have access to basic services is really the core of mental health work," said Annie Bonz, HIAS' director of resilience programs. "If you don't have a place to sleep, and you don't have food for yourself or your family, no mental health services or interventions are going to be successful."
This safety element remains essential for promoting mental health. While there are often layers of pain and trauma that ultimately need to be addressed, helping people cope in their current circumstances allows them to keep going, explains Bonz.
The pandemic has led to an increase in gender-based violence, or GBV, and an increase in the burden of care on women, explained Lucy Kiama, HIAS Kenya's country director. There is also the constant fear of contracting the coronavirus.
"It's stressful for the refugees," Kiama said.
Kiama's staff call refugees to help them with safety planning and to access services, as well as set up sessions with mental health counselors, social workers, and community workers. Sometimes, however, even that initial step is difficult: a person who needs a GBV assessment might not be able to talk about their situation with family members present, which is now more common because of COVID-19-related restrictions.
Kiama notes that social distancing is also nearly impossible for many refugees who live in overpopulated slum areas, which leads to more stress and frustration.
As difficult as things are, some success stories have emerged. Tambuzi*, a single father of four, came to the HIAS Kenya office for financial and medical assistance. He had been tortured in his country of origin and HIAS supported him to access treatment and counseling. Tambuzi started selling peanuts and then transitioned to selling second-hand clothes. He now makes enough money to feed his family and pay the rent.
HIAS sees mental health as a core piece of its work and programming, Bonz said, and HIAS teams will continue to adapt community-based programs in this dynamic environment of the pandemic to promote the well-being of all clients.
*Pseudonyms used for the safety of clients.