Number of Displaced Persons Reaches An All-Time High — Again
By Max J. Rosenthal, HIAS.org
Jun 18, 2020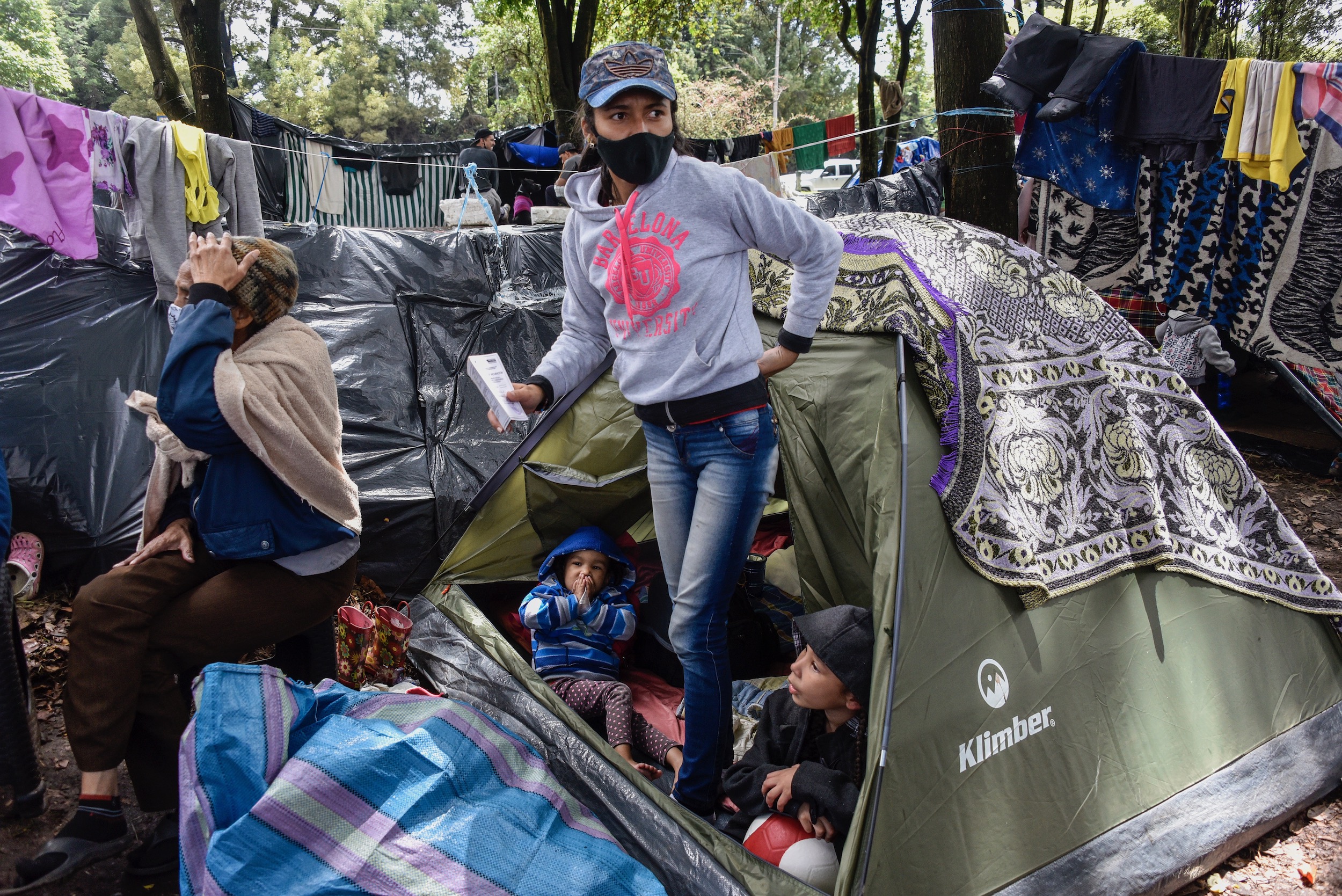 (Guillermo Legaria/Getty Images)
In 2018, the number of people forcibly displaced from their homes rose to an all-time global high. In 2019, things only got worse.
UNHCR, the U.N.'s refugee agency, published its annual Global Trends report on June 18 and found that 79.5 million people around the world were forcibly displaced in 2019. That's a significant jump from 2018, when the overall number reached 70.8 million, and now represents a full 1 percent of the world's population.
"We must reverse the current trend and massively expand pathways for the forcibly displaced to rebuild their lives – whether in their home countries, in third countries or in their host communities," wrote the authors of the report, which UNHCR releases each year to mark World Refugee Day on June 20.
That trend has seen the number of forcibly displaced people around the world skyrocket over the last decade. In 2010, 41.1 million people were forcibly displaced. Today, driven by war in Syria, violence in South Sudan, societal upheaval in Venezuela, and other large-scale crises, the forcibly displaced population has nearly doubled.
At the same time, the prospects of returning home safely or being resettled have receded. "Only 3.9 million refugees were able to return to their country of origin between 2010 and 2019," the report said. "This compares to almost 10 million refugees who returned home during the previous decade and more than 15 million two decades prior."
The report also noted the "unprecedented" — and not-yet-fully calculated — damage the COVID-19 pandemic has done to the global asylum system (though UNHCR is once again allowing resettled refugees to travel after a pause of several months). "The world has clearly shifted from a decade of solutions to a decade of new and protracted displacement," the authors wrote.
Mark Hetfield, HIAS' president and CEO, echoed that warning in his response to the report. "The number of refugees is growing as the political will to protect and welcome them is at risk of shrinking. The number of people displaced and seeking safety increased 15 percent just this past year — it's an untenable situation," he said. He was joined by Enrique Torrella, HIAS' regional director for Latin America and the Caribbean. "This increase in numbers is evidence that states must do more to provide protection for refugees and asylum seekers and to mitigate underlying conditions that force people to flee," said Torrella.
Some 11 million joined the ranks of displaced persons in 2019, particularly from the Democratic Republic of the Congo, the Sahel, Yemen, and Syria. That count also included "3.6 million Venezuelans displaced abroad who face protection risks, irrespective of their status," a category that was not previously included in the report.
As in years past, the largest number of displaced persons overall — 13.2 million in total — in 2019 hailed from Syria, where conflict is still ongoing. Some 40 percent of all forcibly displaced persons in 2019 were children below 18 years of age.
Hetfield stressed that the United States in particular must do more for those in need of refuge. Among other actions, the Trump administration has reduced refugee admissions to a trickle and proposed the virtual destruction of the right to seek asylum in the U.S. "This is what happens when countries like ours fail to lead and fail to welcome," Hetfield said.