Interfaith Conference Works to "Welcome the Stranger"
By Philippa Hitchen, Lutheran World Federation
Jun 21, 2022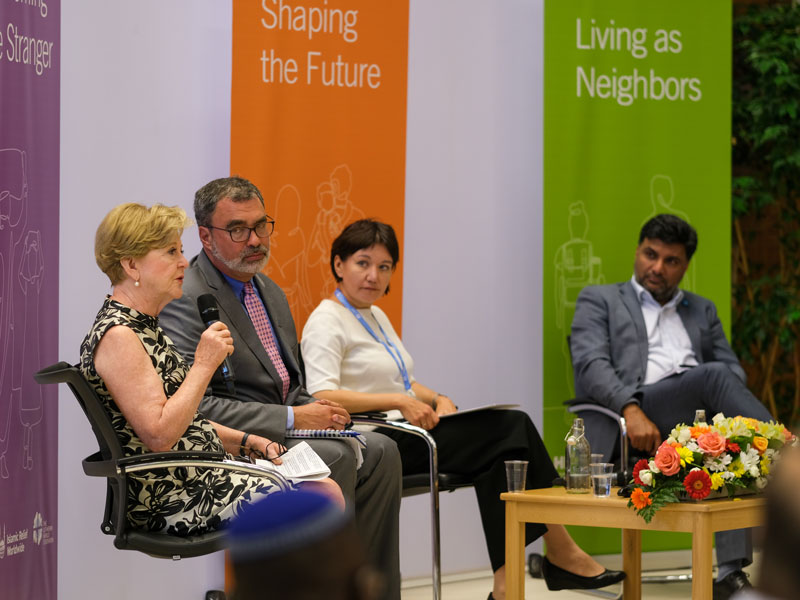 (LWF/M.Renaux)
Leaders of Christian, Muslim, and Jewish groups responding to refugee crises in different parts of the world gathered in Geneva June 20-21 to share best practices and to take part in a two-day conference entitled "Welcoming the Stranger, Shaping the Future." The event is a joint initiative of HIAS, Lutheran World Federation (LWF) , and Islamic Relief Worldwide (IRW).
HIAS President and CEO Mark Hetfield noted that the Jewish community makes up just "a tiny percentage" of the world's population. "We have to act together," Hetfield said, because "we know that we can do nothing by ourselves." Acknowledging that "religions can be part of the problem" during conflicts and crises, he said that "we need to have tough conversations to make sure that faith and religions are part of the solution." LWF General Secretary Rev. Anne Burghardt insisted that a coordinated response from people of faith to the current global refugee crisis is needed more urgently than ever before.
To read the full article, visit the LWF site.