How HIAS Gets Vital Cash To Displaced Ukrainians
By Alan Chin
May 18, 2022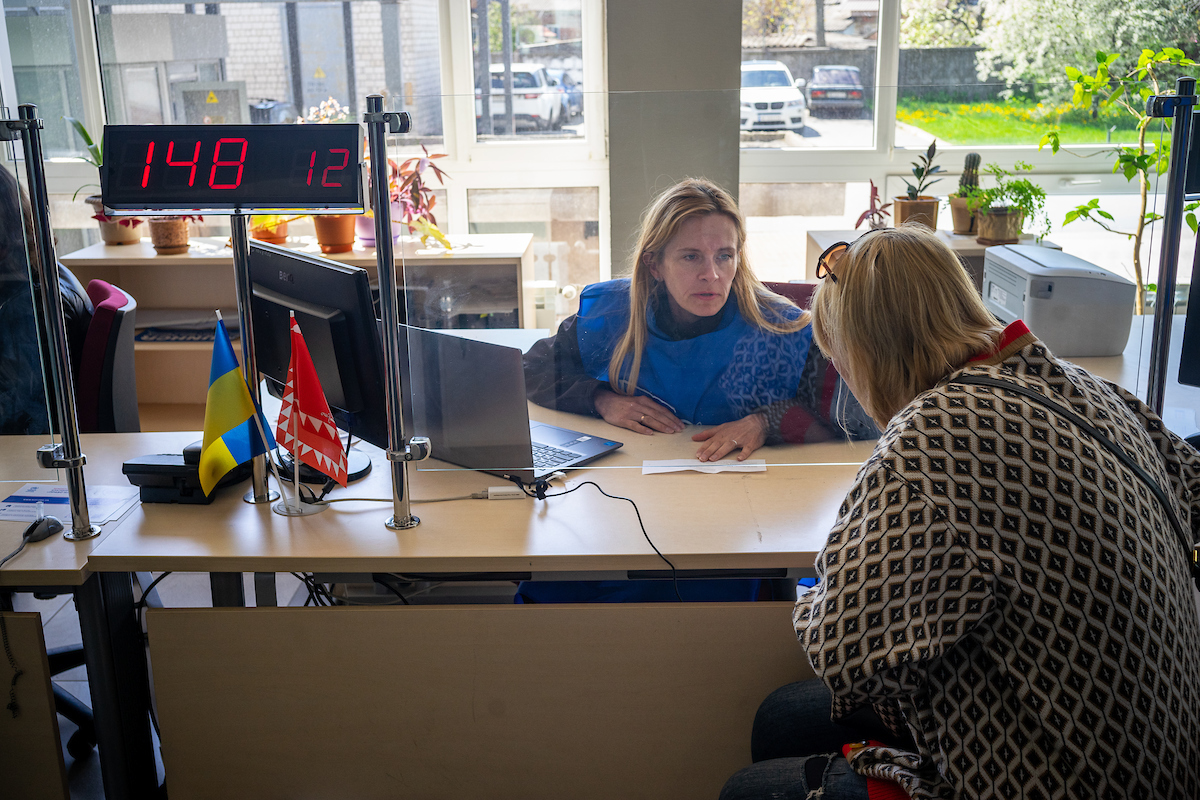 (Alan Chin for HIAS)
Using the secure messaging app Telegram, Nadiya Hribach's daughter made an appointment for her and her mother to register for cash assistance from HIAS Partner Right to Protection (R2P). They turned up as planned on May 3 — the first day of the new R2P office in Lviv. There was a palpable air of excitement from staff and clients as the office — set in a large empty storefront on a commercial avenue — began to assist people like Hribach who had been displaced by the Russian invasion of Ukraine.
Over 6 million Ukrainians are internally displaced (IDPs) after fleeing bombing, shelling, and atrocities against civilians. Leaving eastern and southern regions of Donbas, Kharkiv, Kherson, and other areas on or near the front lines, they have made for the relative safety of Lviv and other places like it in western Ukraine. Millions more have gone abroad as refugees. To help meet urgent needs for food, shelter, and money exacerbated by lost jobs and livelihoods, R2P launched a direct Cash Assistance Program for Internally Displaced Persons. It's modest — providing about $80 per person each month for three months — but it's already reached 80,000 people with an initial target of 360,000. R2P hopes to get it further funded for more people as well as for a longer time frame.
Although UNHCR provides the bulk of the money being disbursed, HIAS emergency support makes sure that R2P can maintain the offices that serve as a distribution network. From the beginning of the Russian invasion, R2P staff had to adjust their activities to support the evacuation and forced relocation of R2P staff. As soon as R2P representatives were relocated to safer locations, they resumed work, providing aid. HIAS has provided support to R2P to recruit two additional Mental Health and Psychosocial Support Coordinators in Ukraine and, as well as material assistance, HIAS is providing additional training, personnel, technical assistance and guidance to R2P so they can urgently begin providing emergency support like trauma counseling in a safe and dignified manner.