UNHCR: 100 Million Now Displaced, 27 Million Refugees Worldwide
By Sharon Samber, HIAS.org
Jun 16, 2022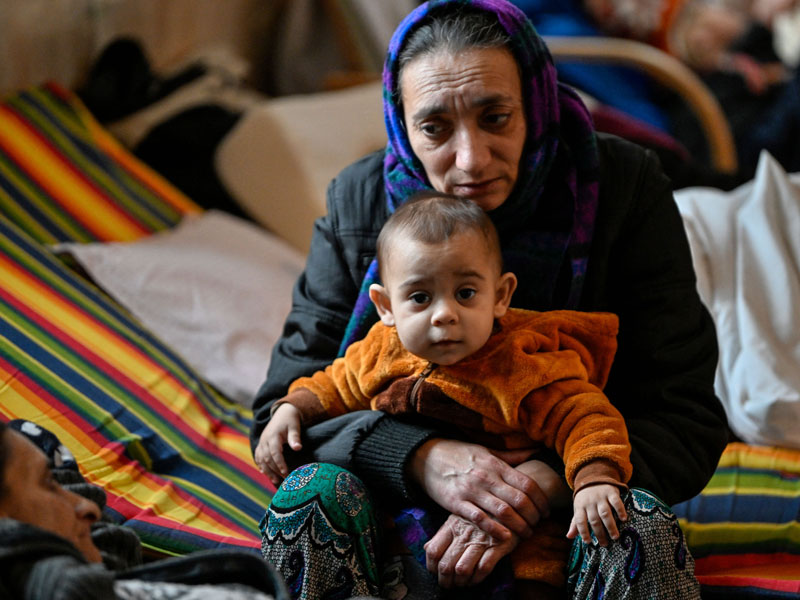 This June 20 we mark World Refugee Day with a grim milestone.
The United Nations refugee agency's Global Trends report shows 27.1 million refugees and 4.6 million asylum seekers across the globe. Most of the data in the newly-released report was tallied as of the end of December 2021.
The most remarkable figure, though, comes from data compiled through May 2022 which includes millions who fled Ukraine following Russia's invasion; for the first time in human history more than 100 million people are displaced from their homes. To put the figures in starker terms: 1 in every 78 people on earth has been forced to flee violence or persecution.
The major refugee crisis in Ukraine and neighboring countries has resulted in more than 7.3 million border crossings (some 2.3 million have crossed back into the country) and more than 7 million people have been internally displaced inside Ukraine.
It was only last August that another major crisis — the fall of Afghanistan — drove tens of thousands from their homeland, with the United States evacuating and resettling more than 75,000. HIAS teams met Afghans as they arrived on U.S. military bases and helped coordinate resettlement services in cities across the country. HIAS is now working to help refugees from Ukraine in Europe and in the United States.
"We at HIAS celebrate World Refugee Day because we celebrate the resilience, the blessings, and contributions of refugees to their new communities," said Mark Hetfield, HIAS President and CEO. "While we welcome refugees, we don't welcome the announcement today that the number of forcibly displaced persons in the world has reached a record high number. The international community should observe world refugee day by pledging to work for solutions so refugees can either safely return home or find a new home, so they are refugees no more."
The annual Global Trends report explains how and why worldwide numbers of refugees, asylum seekers, internally displaced, and stateless people changed over the past year. Some key points from 2021 include: Turkey hosted nearly 3.8 million refugees, the largest population worldwide; Aruba hosted the largest number of Venezuelans displaced abroad (1 in 6); and more than two thirds of refugees came from just five countries: Syria (6.8 million), Venezuela (4.6 million), Afghanistan (2.7 million), South Sudan (2.4 million), and Myanmar (1.2 million).
On this World Refugee Day, HIAS is sharing a video highlighting programs to increase economic self-sufficiency among refugees. HIAS provides tools and advocates for refugees so they can access jobs. "The economic inclusion of refugees boosts economies in the countries of asylum, generates jobs, creates resilience, prevents gender-based violence, and finally provides the opportunity to start a new life in safety and dignity," said Galo Quizanga, HIAS' director of economic inclusion. "We celebrate World Refugee Day with more than 6000 entrepreneurs who have started up their businesses in the last year: 82 percent are women, and 70 percent have become employers after a year of being in the market. We are so proud of all of them."
During this World Refugee Day HIAS urges the U.S. and other countries to do more to ensure that refugees have access to safety. Learn more about how you can get involved and take action here.