New U.S. 'Welcome Corps' Builds on Private Resettlement Model
By Brian Zumhagen
HIAS.org
Jan 19, 2023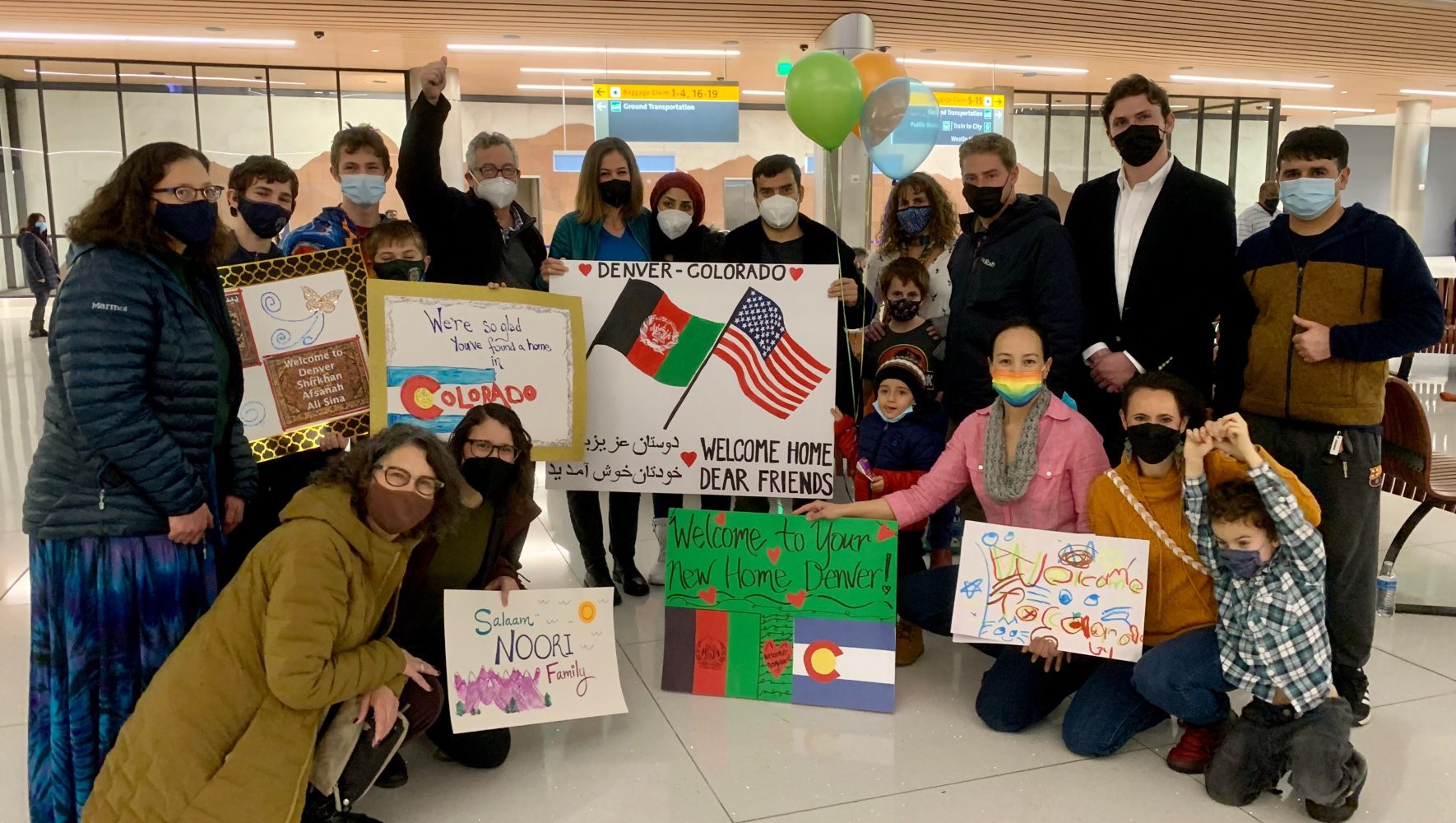 In the wake of the Afghan government's collapse in 2021, an event that triggered an extraordinary outflow of refugees, the United States began experimenting with a form of private sponsorship— small groups of individuals who, as a group, welcomed Afghans into their communities. The program has been so successful in augmenting existing network capacity that it has since been expanded.
Private sponsorship — embraced by HIAS, among others — has clearly gained momentum. On Thursday, the Biden administration announced the launch of Welcome Corps, a new initiative that will allow Americans to privately sponsor refugees from around the world. The first U.S. government program supporting private refugee sponsorship in nearly 40 years, Welcome Corps aims to reach 10,000 private sponsors in its first year.
HIAS, which has been a leader in launching Welcome Circles for Afghans and Ukrainians — while also calling for the rebuilding of the traditional U.S. Refugee Assistance Program (USRAP) — was among more than 200 humanitarian organizations that expressed their support of the announcement from Julieta Valls Noyes, the State Department's assistant secretary for the Bureau of Population, Refugees and Migration.
HIAS President and CEO Mark Hetfield praised the move as a step forward. "We were troubled that these newcomers were entering the U.S. as temporary parolees, without the legal protections that refugees enjoy, like pathways to family reunion or green cards. The Welcome Corps solves that problem by allowing groups outside of traditional resettlement networks to receive refugees with pathways to family unity, citizenship, and peace of mind. That's a welcome development."
"The Welcome Corps allows groups outside of traditional resettlement networks to receive refugees with pathways to family unity, citizenship, and peace of mind. That's a welcome development."
Mark Hetfield, President and CEO of HIAS
An estimated 100 million people are now displaced by persecution and conflict, with fewer than 1% able to access resettlement through traditional pathways. As a result, the U.S. government has looked to private sponsorship as a way to increase the country's capacity to welcome and is now formalizing this model within USRAP.
Since the inception of the Welcome Circle program in late 2021, HIAS has trained, vetted, certified, and provided ongoing guidance for more than 75 circles across 17 states, serving more than 300 individuals. Many of these Welcome Circles are formed by members of synagogues, while others include interfaith coalitions, churches, foundations, university-affiliated groups, and neighborhood collectives.
As is the case with HIAS Welcome Circles, Welcome Corps volunteers who have gone through security vetting and submitted a welcome plan will work in groups of at least five to greet arriving refugees and help them with early challenges like housing, employment, and school enrollment. Sponsors are required to raise at least $2,275 in cash and in-kind contributions for each refugee resettled. Unlike those who have been admitted as humanitarian parolees, newcomers under the new initiative launched by the State Department's Bureau of Population, Refugees, and Migration (PRM) will have refugee status, authorization to work, access to health insurance, and eventually the ability to apply for U.S. citizenship.
As part of the Welcome Corps, HIAS will continue to mobilize private citizens to invest, support, and contribute to the Welcome Circle program, which continues to evolve alongside its traditional resettlement network — enabling newcomers to integrate into communities currently underserved by refugee agencies, and providing supported opportunities for Americans to play a direct role in reshaping what welcoming forcibly displaced people looks like.