How Canada Inspired "Revolutionary" Welcome Corps
By Brian Zumhagen
HIAS.org
Feb 1, 2023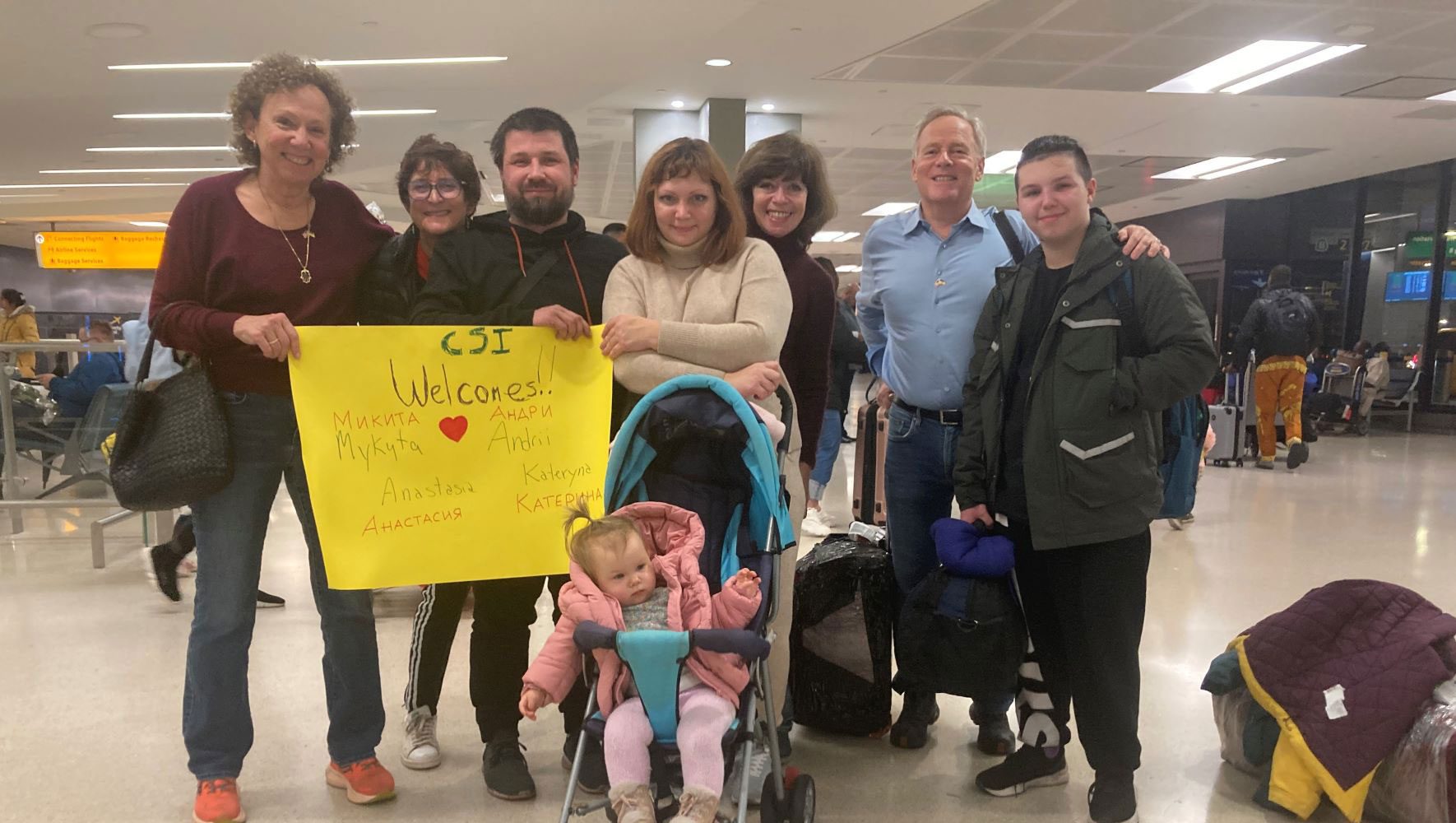 The Biden administration's new Welcome Corps initiative represents a breakthrough in advancing private refugee sponsorship in the United States, but is by no means the first of its kind in North America: The U.S. government initiative, according to HIAS President and CEO Mark Hetfield, drew inspiration from a similar program in Canada.
"We've always envied Canada for having this alternative way to welcome refugees, so we're really glad the United States is now embracing it." Hetfield told Matt Galloway, host of the Canadian Broadcasting Corporation's news magazine The Current, on CBC Radio One.
Just as private sponsorship supplements Canada's traditional government-funded resettlement program, the new initiative in the U.S. will allow more Americans to privately sponsor refugees from around the world. This process is similar to HIAS' own Welcome Circles, which started with Afghan evacuees in 2021 and grew to include people fleeing Ukraine following Russia's invasion a year ago.
Hetfield told CBC that he looks forward to talking to Canadian aid groups and sponsors about their experiences, and to consider key questions as Welcome Corps is rolled out across the U.S.: "How do we ensure that refugees are undergoing a consistent experience? How do we make sure that boundaries are appropriately set between sponsors and the refugees whom they welcome? And how do we make sure that the sponsor groups are actually trying to facilitate independence and self-reliance by the refugees, rather than dependence?"
Hetfield also referenced the Canadian roots of Welcome Corps during an appearance on Public Radio International and WNYC's The Takeaway. He told host Melissa Harris-Perry that the new U.S. program represents "a revolutionary change," because it will empower more individuals and communities to get involved in refugee resettlement. This will help close gaps in the national network of agencies like HIAS that work with the State Department to welcome newcomers.
"There are communities, there are individuals in cities and towns who are not close to places where we have refugee resettlement sites, and they were kind of shut out of the refugee program," Hetfield said. "What the Welcome Corps does is allow people in places where we don't have sites to form groups or to have congregations form their own welcome circle, to welcome refugees into their communities. So it really expands our national capacity to welcome refugees, it opens it up more to the grassroots, and it's largely based on a model that's been successfully used in Canada for many years."
Listen: Mark Hetfield discusses Welcome Corps on The Takeaway