More Than Just a Free Ride: Uber Fills a Need for Refugees 
By Sharon Samber
HIAS.org
Jun 22, 2023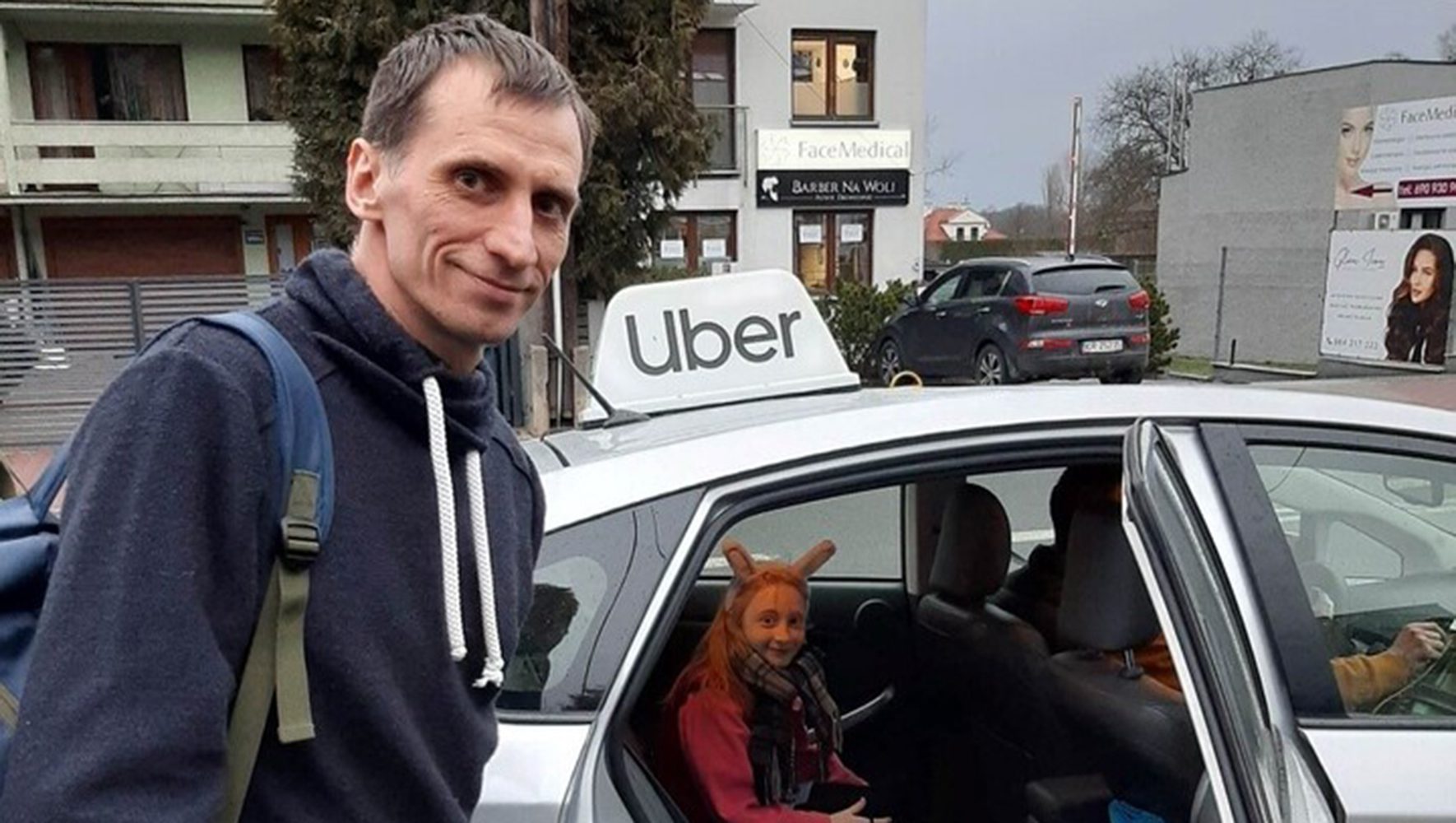 If ever there were a population that could use a "free ride," it is refugees: those who arrive in a new country after being forcibly displaced, unfamiliar with the land and language. 
When Ukrainian refugees first arrived in Poland after the war in Ukraine began in February 2022, their travel was accompanied by reports of trafficking, harassment, and exploitation. Many of these incidents happened when refugees tried to find transportation out of the border areas and into the bigger cities, according to Chrysoula Papadaki, a program coordinator in HIAS Poland. She noted that even after the first wave of refugees, Ukrainian women continued to report harassment — and even rape — in taxis. Basic travel expenses in Poland were simply too much for most new arrivals. HIAS staff wanted to find a way to help refugees get to where they needed to go, and safely. 
Uber provided a solution. 
For a number of years, the ride-sharing company has offered select non-profits free and discounted rides in order to assist those in need of services. The non-profits then help people access medical treatment, services, and job interviews by using free ride credits. Uber gave two grants for vouchers to the HIAS Poland office to use through the app's platform.  
"With Uber we created a safe transportation option that could accommodate all of our beneficiaries," Papadaki said. 
HIAS and Uber have been working together in Poland since October 2022. The company helped HIAS Poland create stronger relationships with the local organizations with which HIAS has partnered.
"If you are a refugee under stress, even the simplest thing like getting a taxi can be overwhelming — especially if you don't speak the language."
Chrysoula Papadaki, HIAS Poland Program Coordinator
HIAS Poland uses Uber credits for its team and all its partners, many of which work with women and children, LGBTQ refugees, the Roma population, and people with disabilities.  
"People take it for granted that transportation in an EU country isn't an obstacle," Papadaki said. "But if you are a refugee under stress, even the simplest thing like getting a taxi can be overwhelming — especially if you don't speak the language." 
For HIAS staff, Uber has been a safe way to get to refugee centers outside the city to provide mental health support services. HIAS Poland knows from their partners that clients and staff use Uber for all kinds of necessary trips: weekly physical therapy appointments, transporting women to doctor's appointments after they have fled domestic violence and bringing women to safe houses, and ferrying elderly people to community center events. 
In a Facebook post, the Patchwork Association — a partner of HIAS that houses and helps Ukrainian families of people with disabilities — expressed gratitude for the Uber rides that they used, whether for relocation or getting clients to the hospital after surgery. 
"Now it does not put such a burden on a very small family budget," the post read. 
HIAS, which works with Uber in the U.S., Poland, Romania, Colombia, Kenya, and Mexico, hopes to expand its relationship with Uber in even more countries, ensuring refugees can safely meet their transport needs, said Erin Zaikis, HIAS' senior director for global corporate partnerships. 
"We are extremely grateful for Uber's worldwide support and partnership," Zaikis said. "Whether taking refugee children from Ukraine to safe spaces or new arrivals in the U.S. to their first job interviews, Uber is helping to ease the burden of the difficult transition these individuals face settling into their new homes and new lives."