The TORCH Act Aims to Help Refugees Access Higher Education
By Meagan Hume - Policy & Advocacy Associate
Jun 28, 2017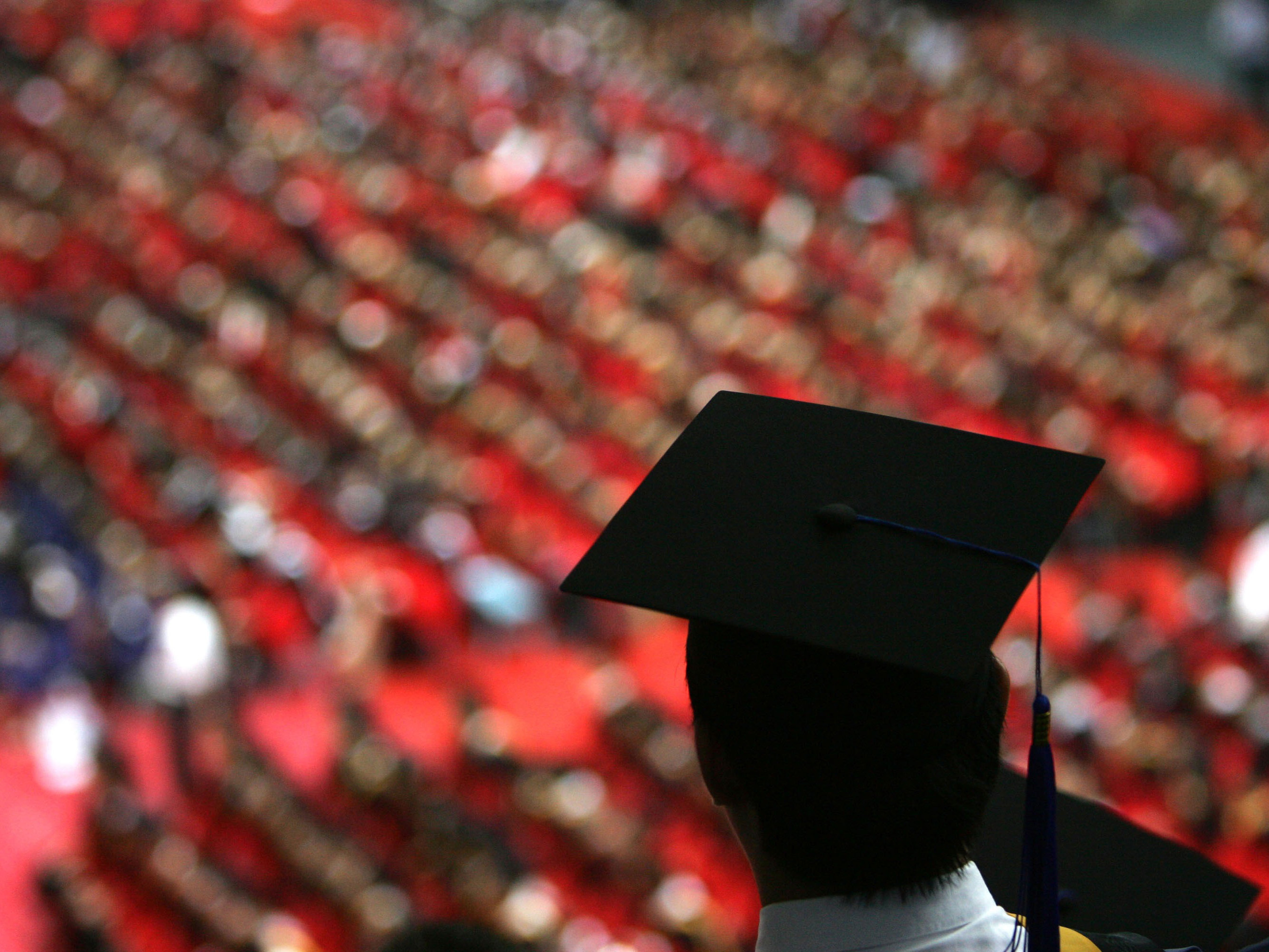 (China Photos/Getty Images)
Of the 22.5 million refugees worldwide, fewer than one percent attend university.
Refugee children are five times more likely to be out of school. Additionally, more than half live in some of the least developed countries in the world. As they get older, they are denied educational opportunities either through discrimination or due to lack of capacity in already struggling educational systems.
Representative Jared Huffman of California has a new bill that he hopes will change the educational outlook for refugees resettled in the United States.
Rep. Huffman introduced the TORCH Act (H.R. 2944) on Tuesday, June 20, World Refugee Day. If passed, it would ensure that refugees, asylees, and Special Immigrant Visa holders are eligible for in-state tuition while they await their residency status, allowing them to get started on their education sooner.
Access to higher education is instrumental for refugees achieving self-sufficiency in their new home. Regardless of background, individuals with a college degree are paid more, healthier, less likely to utilize public assistance, and more active citizens.
Refugees often have to wait at least a year to establish residency in their new state, which means waiting at least a year wait to enroll in higher education or else paying out-of-state tuition costs. That delay impacts the time it takes for a refugee to become self-sufficient and independent, and can feel interminable for refugees eager ready to resume their education in safety.
California's state legislature passed a similar bill earlier this year, offering in-state tuition to Special Immigrant Visa holders. Special Immigrant Visas are specifically reserved for Iraqis and Afghans who had to flee their home countries because they have been targeted by extremist groups after working alongside U.S. forces there. The California bill focuses on the 15,633 SIV holders living in the state. However, it's important that all refugees in all states be able to go college, which is what the TORCH Act seeks to accomplish.
Several studies demonstrate that refugees are able to successfully integrate into the United States. Refugees in the United States have shown high rates of home ownership, employment, entrepreneurship, and they are revitalizing towns across America.
"Many refugees have to start from scratch when they arrive in the U.S.," said Melanie Nezer, senior vice president for public affairs at HIAS. "With the TORCH Act, Representative Huffman lowers a huge barrier to education by allowing refugees access to in-state tuition so they can get on the path to self-sufficiency as soon as they can after arrival."
With the introduction of the TORCH Act, one less barrier could stand in the way of refugees landing on the path to higher education and realizing their full potential.
For more on efforts to make higher education accessible for refugees, click here.