Seeking Asylum at the U.S.-Mexico Border: New Year, Same Crisis?
By Sharon Samber
HIAS.org
Jan 10, 2023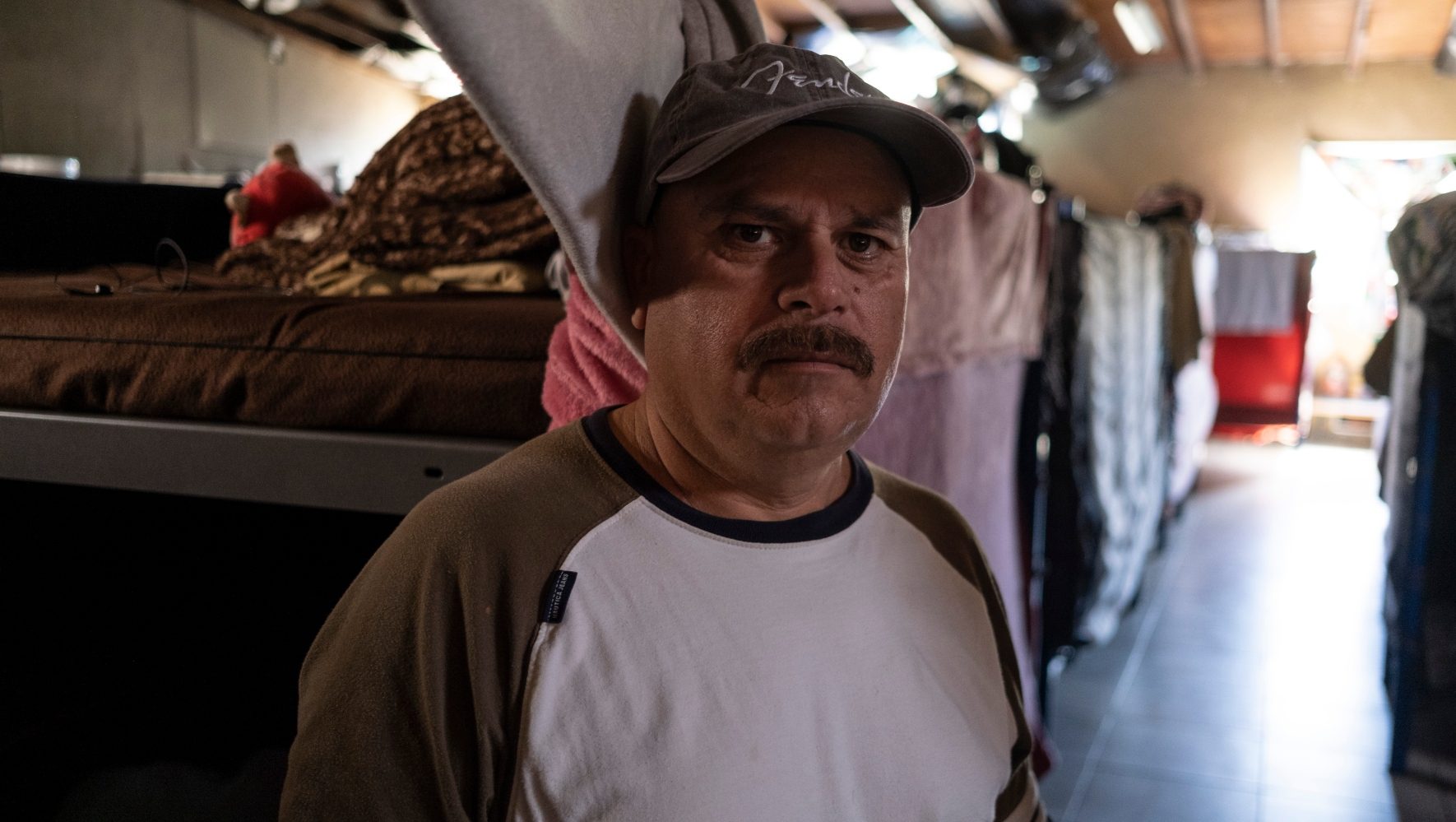 On January 5, the Biden administration announced new policies, including the expansion of Title 42 — the public health order that was invoked by the Trump administration at the beginning of the pandemic in March 2020, which in essence stops most people from seeking asylum at the U.S.-Mexico border. In addition to other migrant groups, the order now includes asylum seekers from Cuba, Haiti, and Nicaragua, making more people than ever susceptible to immediate expulsion to Mexico. 
Here's a brief explainer of what the Biden administration's decision means for immigration policy as well as HIAS' work on the border.
Q: What do the new policies mean?
A: In addition to expanding Title 42, the Biden administration also announced that some migrants from Cuba, Haiti, and Nicaragua with U.S.-based financial sponsors may enter the country through a humanitarian parole program. But forcing the benefits of a new parole program to be conditioned on the expansion of expulsions was met with skepticism by HIAS experts. "This administration is increasingly offering temporary protection as a quid pro quo for denying it to thousands of others, which is unacceptable," said HIAS Vice President of U.S. Policy and Advocacy Naomi Steinberg, in a HIAS statement. 
Expanding Title 42 places migrants at risk to violence and crime on the Mexican side of the border. While the White House has said that Title 42 is not an immigration enforcement measure and should not be extended indefinitely, the order's persistence has worsened the humanitarian situation at the border, with little relief in sight. Some border-state Republican governors, who maintain that migrants would burden their states with added costs for law enforcement and health care services, have already mobilized National Guard troops and attempted to create physical barriers to crossings.
Q: It's 2023 and Title 42 is still around. What has happened?
A: Over the last year, Title 42 has undergone a dizzying series of twists and turns, evidence of how the Biden administration has struggled to deal with the situation at the border. The Trump administration's immigration policy wrought much damage, but after nearly two years in office, Biden has not yet provided clear reasoning about Title 42 and its implementation. 
Title 42 was set to be lifted in May, but a U.S. district judge prevented the federal government from ending it. Then on November 15, another U.S. district judge blocked the order, but granted a five-week period during which the government said it would prepare for a transition to new policies at the border. People were supposed to once again be able to make asylum claims, but just before the end of the year, the U.S. Supreme Court stepped in to issue a temporary administrative stay, meaning Title 42 expulsions can still continue. The court agreed on December 27 to hear arguments in February on whether an Arizona-led coalition of 19 states can challenge the ruling ordering the Biden administration to lift Title 42. Although the court said it will consider only whether the objecting states have the legal standing to intervene, Title 42 remains in effect until a decision is handed down, which may not come until June.
"This administration is increasingly offering temporary protection as a quid pro quo for denying it to thousands of others, which is unacceptable."
HIAS Vice President of U.S. Policy and Advocacy Naomi Steinberg
Q: What is HIAS Mexico doing now?
A: In Mexico, HIAS has been on the frontlines of the Title 42 issue from the start. HIAS' Mexico offices are already seeing a greater concentration of people in border cities: the camp in Matamoros is again active, for example, with 5,000 people already there. Every day, HIAS Mexico staff field multiple calls and inquiries and must contend with active misinformation and fraudulent offers circulating on social media. "We expect to see more of what we saw when the announcement was made for Venezuela: frantic people trying to get to the border, hoping to be able to qualify for the new parole," said Blanca Lomeli, HIAS Mexico's country director. 
Lomeli also expects that at the same time, more and more people will return to Mexico under Title 42. Venezuelans and other migrants are traveling from southern Mexico to the U.S-Mexico border, and during their journeys they face a multiple obstacles, including the risk of crime and abuse. To assist the migrants, HIAS Mexico staff carries out protection monitoring visits at several points along the border.
Q: What happens next?
A: Title 42 will likely continue to be in place for months. If the Supreme Court rules that the Republican-led coalition does not have the right to intervene, that will essentially lift Title 42 — and once again anyone who presents themselves on U.S. soil, including those who cross the border between ports of entry, will have the right to request humanitarian protection. But if the Supreme Court rules in favor of the coalition, Title 42 will remain in place as a lower court decides the next steps.
There have been more than 2 million expulsions under Title 42 over the last few years. HIAS believes a comprehensive effort is needed to fix systemic problems at the border and continues to call on Congress to enact comprehensive immigration reform.