Is This the End of Title 42?
By Sharon Samber
HIAS.org
Nov 18, 2022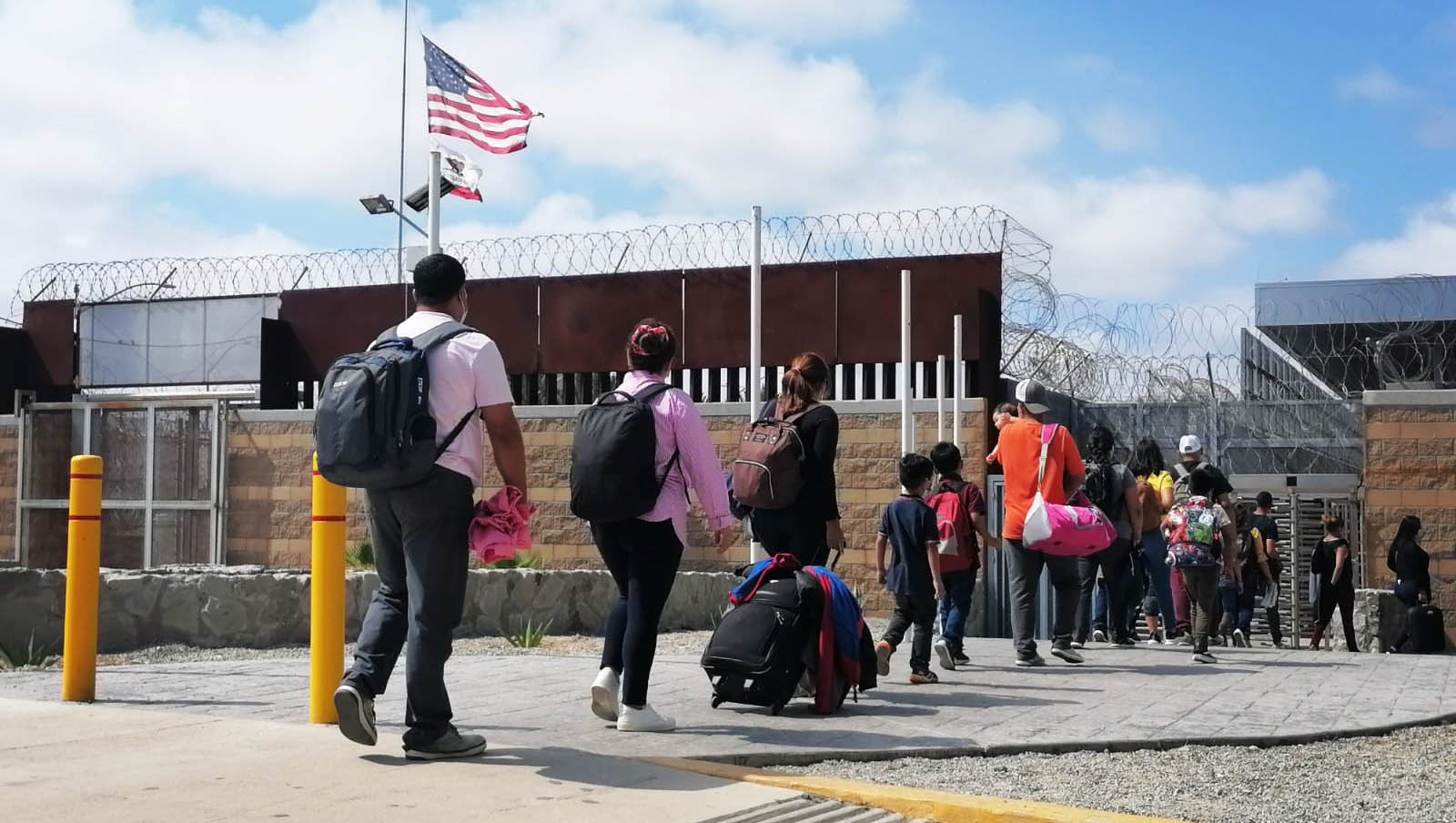 Title 42 has finally — at least for now — met its end.
The public health order that was issued by the Trump administration at the beginning of the COVID-19 pandemic in March 2020, ostensibly to prevent the spread of COVID-19, has blocked people from seeking asylum at the U.S.-Mexico border ever since. The order has been a major factor in the breakdown of the asylum system — there have been more than 2 million people who have been expelled under Title 42.
Despite pressure from activists, the Biden administration left Title 42 largely intact. But on November 15, U.S. District Judge Emmet Sullivan blocked the order, writing that it had been "arbitrary and capricious." In response, the Department of Homeland Security (DHS) was granted a 5-week period during which the government said it will prepare for a transition to new policies at the border. Starting on December 21, DHS will begin to process all non-citizens who arrive at U.S. borders, and people will be able to make asylum claims and/or be processed for removal if they don't qualify.
No one is sure how different the asylum process will look from pre-Title 42 times. But despite that uncertainty and the lack of clarity of the new border policies, HIAS welcomes the development.
HIAS President and CEO Mark Hetfield said that Title 42 has been used improperly to put asylum seekers at risk. "What is needed is an orderly and humane asylum system with enough resources and coordination on both sides of the border to ensure due process and equitable treatment."
There are many issues to address in anticipation of a post-Title 42 time, according to Naomi Steinberg, HIAS' vice president of U.S. policy and advocacy. She said that in general, HIAS wants asylum seekers to have access to case management; an expedited work permit process; widespread access to counsel and enough time to secure counsel and prepare for cases; and a fair appeal process.
"The next five weeks are a key moment for advocacy and a time to let the administration know what we want to see and what we do not want to see," Steinberg said.
Criticism of Title 42 intensified when public health experts stated that the policy did not improve public health. HIAS has persistently called on the administration to stop enforcing the order, noting that anyone who presents themselves on U.S. soil, including those who cross the border illegally, is permitted to request humanitarian protection. Tuesday's ruling, which can still be appealed, stemmed from a lawsuit filed by the American Civil Liberties Union, which has argued that Title 42 violates U.S. asylum law.
In his ruling, Sullivan said the Centers for Disease Control and Prevention failed to consider alternative approaches and should have reexamined its approach when vaccines and tests became widely available. Sullivan also wrote that federal officials knew the order would expel people to areas with a high probability of "persecution, torture, violent assaults, or rape" but chose to enforce the order. "It is undisputed that the impact on migrants was indeed dire," he wrote.
In Mexico, HIAS has been on the frontlines of the Title 42 issue from the start. Right now, there are Venezuelans who are traveling from southern Mexico to the U.S-Mexico border, and there are hundreds who were recently returned from the U.S, according to HIAS Mexico's country director Blanca Lomeli. While the Title 42 news is welcome, she said, it will "for sure create more confusion, misinformation, and potentially risks."
Lomeli said her staff is working on getting out new information to clients. HIAS Mexico is also carrying out protection monitoring visits at several points along the border to identify needs and risks, and deploying teams that can include mental health specialists, social workers, and gender-based violence specialists.
These next few weeks will be very important to the future of the asylum system but there are no guarantees about what will happen.
"A lot of questions will remain for quite a while," Steinberg said.
Related News
After More Than Two Years, Title 42 Set to End May 23