Protecting Refugees in Both Body and Mind
By Sharon Samber
HIAS.org
Oct 8, 2021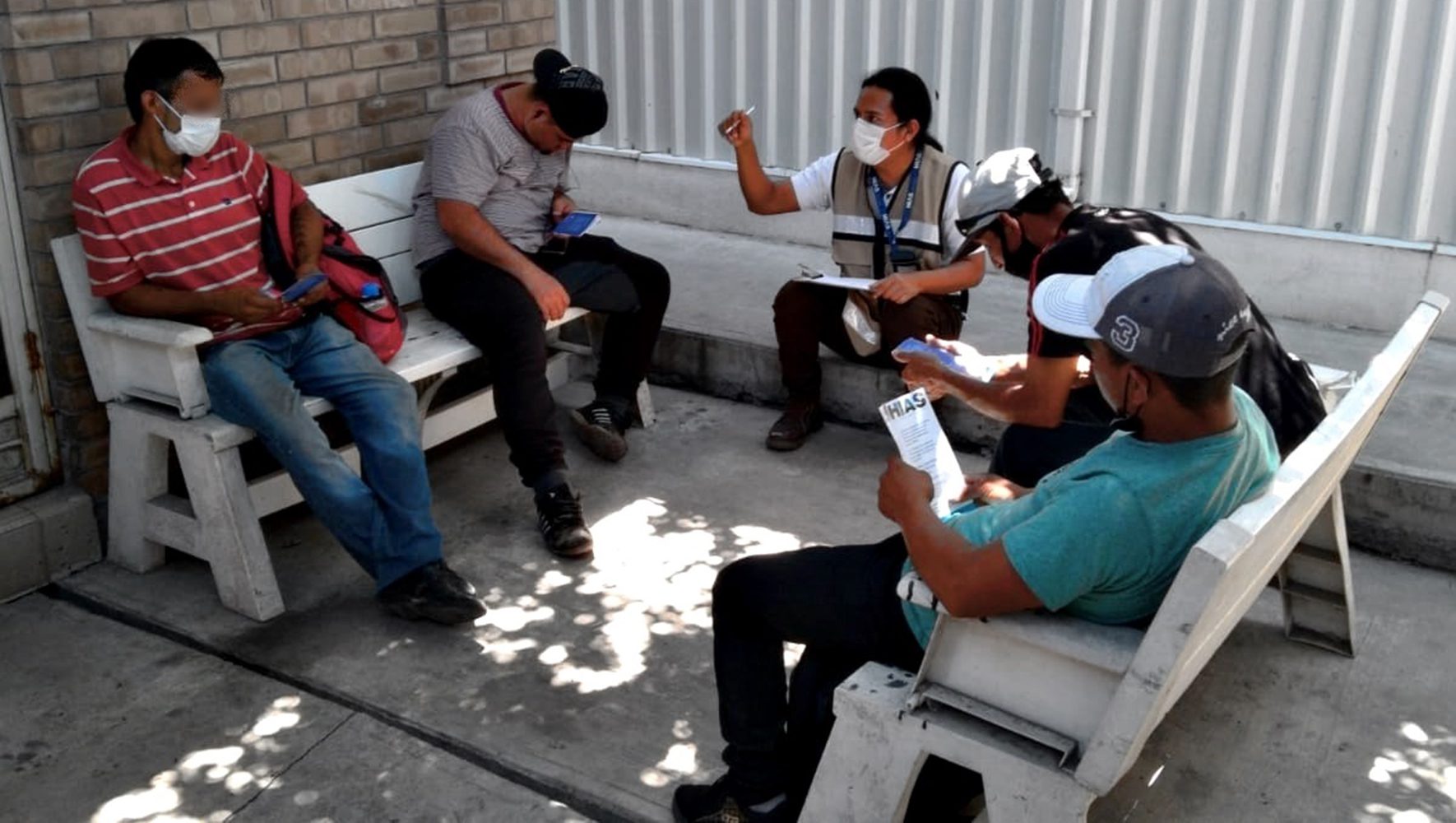 HIAS' mental health programming has expanded greatly over the past several years. And with it, so too has the dedication and enthusiasm of HIAS mental health and psychosocial services staff.
This year on October 10, World Mental Health Day, we learn from those HIAS workers around the world who are there for refugees in their darkest moments, the people who help those who have been suddenly displaced to feel like they still have a place in the world. These are the counselors who help refugees who have been abused because they are women, the support specialists who help asylum seekers through their long battles to regain dignity, and the psychologists who hold the hands of children traumatized by violence.
Dimitra Chasioti, a psychologist in the HIAS Greece office which has recently broadened its mental health services, said the team in Lesvos tries to apply a holistic and person-centered approach, since she sees mental health not to be understood merely as absence of mental illness but rather as an ongoing process toward well-being and growth. Chasioti also noted how personal mental health issues are also directly affected by social and political circumstances. "Many of the mental health concerns that people share with me in sessions are related to the asylum procedures," she said.
Yellicce Rosero, a new psychologist in the HIAS Panama office, provides refugees and migrants with individual counseling and workshops primarily for adults about emotional regulation, coping skills, and social support, topics that are even more relevant today because of the effects of the pandemic. Rosero also teaches sensitization about refugees and migrants to children in schools so as to reduce xenophobia and promote a safe environment for refugees and migrant children.
As a mental health counselor in Guyana, Hedy Rodriguez Medina appreciates the importance that HIAS has given to mental health issues and its commitment to mainstreaming mental health care. Medina helps people through counseling sessions, workshops, and support groups to address issues such as gender-based violence and family and community support. She also contributes to the training of front-line workers on topics such as psychological first aid and the prevention of professional burnout.
Mental health providers who work with refugees can find their jobs to be physically, mentally, and emotionally draining, notes Michelle Njama, a psychologist in HIAS Kenya's Kawangware office. Her lesson is pertinent to Chasioti, Rosero, Medina, and their colleagues. "One must take time to refresh and relax because in jobs dealing directly with individuals who have had traumatic experiences it is easy to get overwhelmed and end up taking work home emotionally," Njama said.
HIAS has expanded its program activities particularly in Chad, Kenya, Mexico, Venezuela, and Colombia, hiring more staff as those offices see the central importance of mental health interventions and support, according to Yenehun Ashagrie, HIAS' regional technical advisor in Africa and Eurasia, and Maria Cristobal, HIAS' regional technical advisor for Latin America. Both have also seen the disproportionate impact of the COVID-19 pandemic on refugees and migrants and supported staff to help clients strengthen their coping mechanisms.
A common misconception about mental health care is that it only seeks to address problems such as depression or anxiety, Medina explained, adding that mental health is a state of well-being that allows each individual to realize his or her potential at the physical, mental, and social levels.
"Within the refugee community it is very interesting to see how, despite the adversity of being away from their place of origin, important support networks are woven, powerful stories of resilience are developed and people put in place all their available resources to provide better living conditions for themselves and their families, as well as working to fulfill their dreams," she said.
Whether it's virtual or face-to-face therapy for those refugees in Kenya experiencing emotional distress, Njama uses interventions that are culturally and faith-sensitive and adapts a variety of therapeutic methods. Helping refugees understand that mental health is as important as physical health and encouraging them to seek professional psychosocial services is necessary to their progress, she said.
"Mental health is an extremely touchy subject in any culture, but it tends to be an especially delicate topic in African cultures that refugees are coming from," Njama said. "They had their power stripped from them, and an integral part of working with them involves putting that power back in a healthy, effective way."