Podcast: When Refugee Workers Become Refugees Themselves
By Matt Schiavenza
Managing Editor
Feb 21, 2023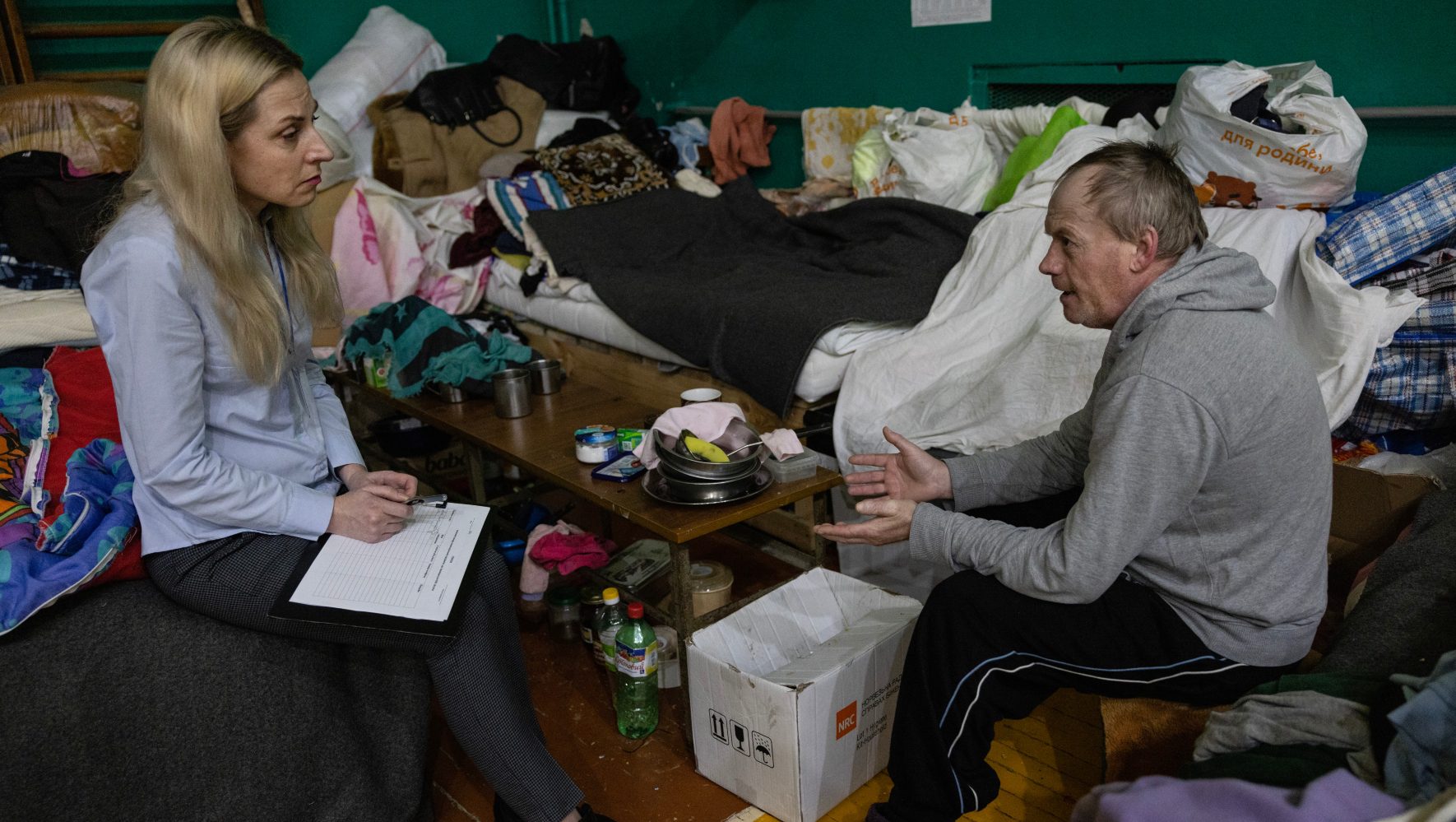 In the year since the invasion of Ukraine on February 24, 2022 sparked a major geopolitical crisis, the lives of 43 million individuals in Ukraine have been disrupted with nearly a third forced to flee the country or move to a safer region within the nation.
In many refugee crises, there is a clear divide between victims of the crisis and the humanitarian staff who help them. But in Ukraine, that line is blurred and many of the aid workers who work with the country's enormous displaced population have themselves been uprooted by the conflict.
In this episode of Crossing Borders, HIAS' podcast about what it's like to be a refugee, we hear from some of these refugee agency workers and how they have been helping despite contending with aerial bombardment, infrastructure destruction, and freezing weather, with regular electricity shortages knocking out central heating and turning cooking into an ordeal.
"Most of the ranges here are electric ranges," said Katharine Shamraj, program director for HIAS Ukraine. "Things as simple as making dinner become impossible. The lack of electricity is a much bigger problem than we can possibly imagine."
Tetiana Luzan, a Ukrainian who flew from her home in Finland to Kyiv to visit her family, only to find herself stuck once the war commenced, now works for HIAS partner agency Right to Protection (R2P). "Helping people is now more important than helping myself," she says.
As the winter progresses and the war enters its second year with no resolution in sight, HIAS and these dedicated staffers stand ready to meet these challenges — and the promise of more ahead.
Read more about HIAS' response to the war in Ukraine. You can listen to the latest episode of Crossing Borders to learn more. Subscribe to Crossing Borders today via Apple Podcasts, Spotify, Stitcher, or wherever you get your podcasts. Crossing Borders is produced for HIAS by Bruce Edwards and Rhoda Metcalfe of Global Audio Productions.