Jewish Californians Gather to Advocate for Refugees 
By Joe Goldman
Community Engagement Director, Western Region
May 24, 2023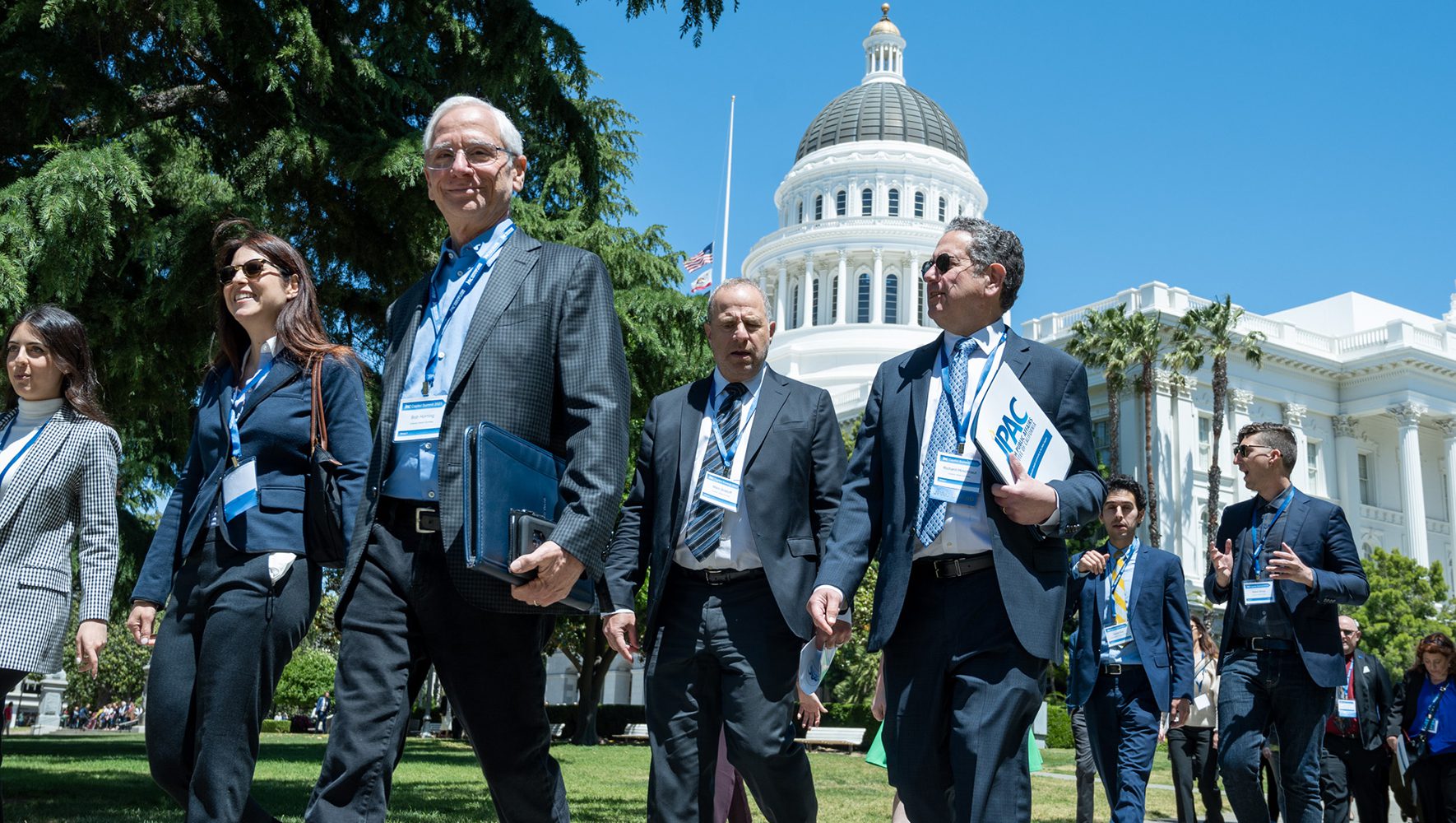 While the president decides how many refugees can come to the U.S. every year, states wield enormous power over the kind of welcome they receive upon arrival. That's why HIAS, together with partners in the Jewish community and beyond, is advocating to extend that welcome for refugees arriving in California.
With few exceptions, the federal government partially subsidizes only the first 90 days of case management for refugees — the lucky few who are invited by the U.S. government to move here after fleeing persecution abroad. This case management is provided by HIAS resettlement partners across the country to ensure that refugees can secure permanent housing, enroll in schools and healthcare, find new jobs, and build new lives. Though resettlement partners work valiantly to resettle refugees in those 90 days, the abbreviated time frame is a challenge.
"In our experience, [90 days] is not nearly enough time for newcomers who have been forced from their home to become self-sufficient," said Michael Chertok, chief advancement officer for JFCS East Bay, a HIAS resettlement partner. "Support from the state for extended case management would be transformative in its impact on our clients."
That's why states like Utah, Colorado, and Oregon already provide extended case management for two years. It's also why HIAS Welcome Circles — groups of private individuals who provide financial, resettlement, and emotional support to newcomers to the United States — require participants to commit to a minimum of six months of support.
With this fact in mind, HIAS and its colleagues at the Jewish Public Affairs Committee of California (JPAC), CHIRLA, and the CA Welcomes Coalition worked with State Senator Scott Wiener (D-San Francisco) and the California Legislative Jewish Caucus to introduce SB 85 and the Extended Case Management budget request. This would double the time frame for critical case management services for new refugees from 90 days to 180 days, with the possibility of extending that to 360 days in a limited number of cases.
"California prides itself on welcoming refugees, and we need to do more to give them the support they need to succeed," said Wiener in a statement about SB 85. "Case management is essential to extending access to culturally competent healthcare, housing, and jobs to refugees and asylees. Other states provide case management up to two years, and California can continue to lead with its values by extending our case management offering too."
Although California is known for championing progressive causes like LGBTQ equality, access to reproductive healthcare, and fighting climate change, SB 85 provides an opportunity for the state to live up to its own inclusive vision by doing the same for refugees.
In mid-May, JPAC hosted its annual JPAC Capitol Summit in Sacramento, where over 300 activist leaders from across the state — the largest ever and more than double any previous JPAC gathering in its five-decade history — convened to advocate on issues of concern to their communities. Extending case management for refugees, a goal aligned with Jewish history and values, was one of the summit's major priorities.
California is home to over 1.2 million Jews, the vast majority of whom are or are descended from refugees who fled pogroms, Nazis, expulsion, and repression throughout the Middle East and North Africa as well as the former Soviet Union. California and its Jewish community would be unrecognizable today if not for refugee policies that welcomed the stranger and empowered the community to thrive in ways that were unimaginable in previous generations.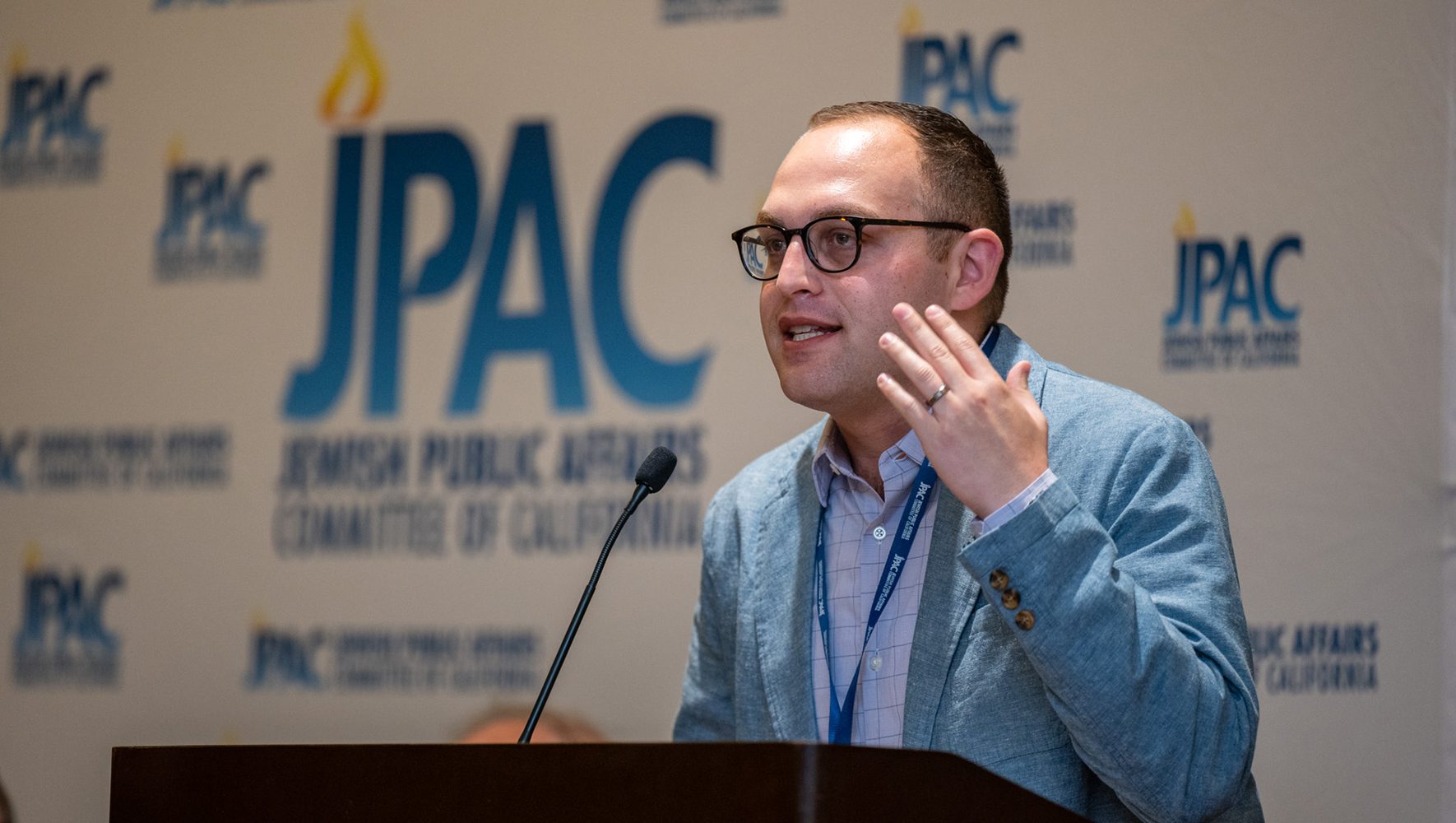 As I told attendees during an advocacy training session before they left to meet with legislators, "if you're in this room, then you've been directly impacted by refugee policy. Whether you're Jewish or an ally to the Jewish community, you're here today because of people who themselves or their ancestors were welcomed to this country. This is part of who we are."
Steeped in this deeply Jewish history that shapes the community's values, JPAC offers a great pathway for HIAS and its three California-based resettlement partners, JFCS East Bay, JFS of Silicon Valley, and JFS of San Diego to find strong partners to act with a collective voice.
Attendees met with 103 of the state's 120 legislative offices to advocate not just for extended case management for refugees, but for a whole host of issues that directly impact the Jewish community's wellbeing and values: $80 million in security grants to protect nonprofit organizations from hate crimes, $3 million toward Holocaust and genocide education for K-12 schools, and $44 million for domestic and sexual violence prevention programs. JPAC also supported bills that make it easier to build affordable housing on property owned by faith institutions and nonprofit colleges and increase the CalFresh (California food stamps) minimum from $23 to $50.
"What makes JPAC so special is the diversity of our coalition, which was put on display at JPAC Capitol Summit," said David Bocarsly, JPAC's Executive Director. "We convened over 300 Jewish community leaders of all backgrounds, representing a beautiful cross-section of California's Jewish life. Our delegation included leaders of dozens of major Jewish organizations that are working to combat antisemitism and hate, advance civil rights, and provide a wide range of social and human services to vulnerable Californians. We all traveled to our State Capitol to uplift a bold, impactful, and unified policy agenda. It was clear that the 103 legislative offices we met with were inspired by our commitment to our Jewish values and our ability to come together across differences."