How to "Revive" Electronics for Refugees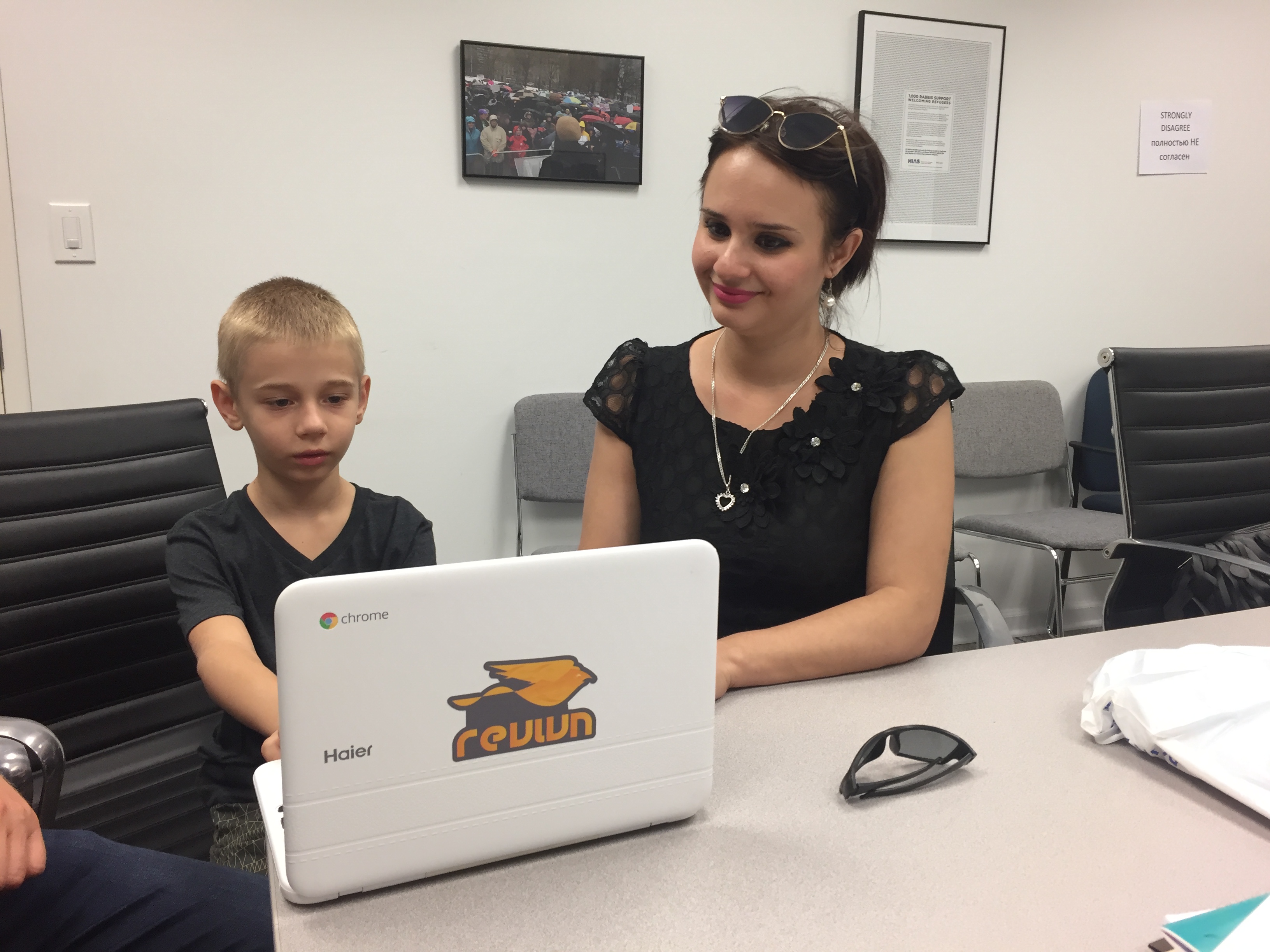 (HIAS)
Next time you think about throwing out an old computer, think about reviving it instead.
Revivn, a company that repurposes electronics, including phones, laptop computers, and other hardware, has been generously donating ChromeBooks to HIAS New York's refugee and asylum-seeking clients. With Revivn's help, HIAS has been able to provide over 20 Chromebooks to our clients. The clients can use the computers if they are enrolled in HIAS' computer literacy classes, or simply in need of a computer to jump start their job search, learn English, sign up for an online class, or stay connected with family and friends in their home country.
Sofya and her husband Yuriy, recently arrived refugees from Uzbekistan, are proud recipients of Revivn's Chromebooks. They are eager to begin looking for jobs and find online study tools for their 8-year-old son Maksim.
Revivn's mission not only turns businesses' unused or discarded electronics into a valuable asset, but equips refugees and asylum seekers with a critical tool to become active agents on their path toward self-sufficiency.