How an Innovative Pro Bono Program Helps Afghan Evacuees
By Ayelet Parness
HIAS.org
Feb 2, 2023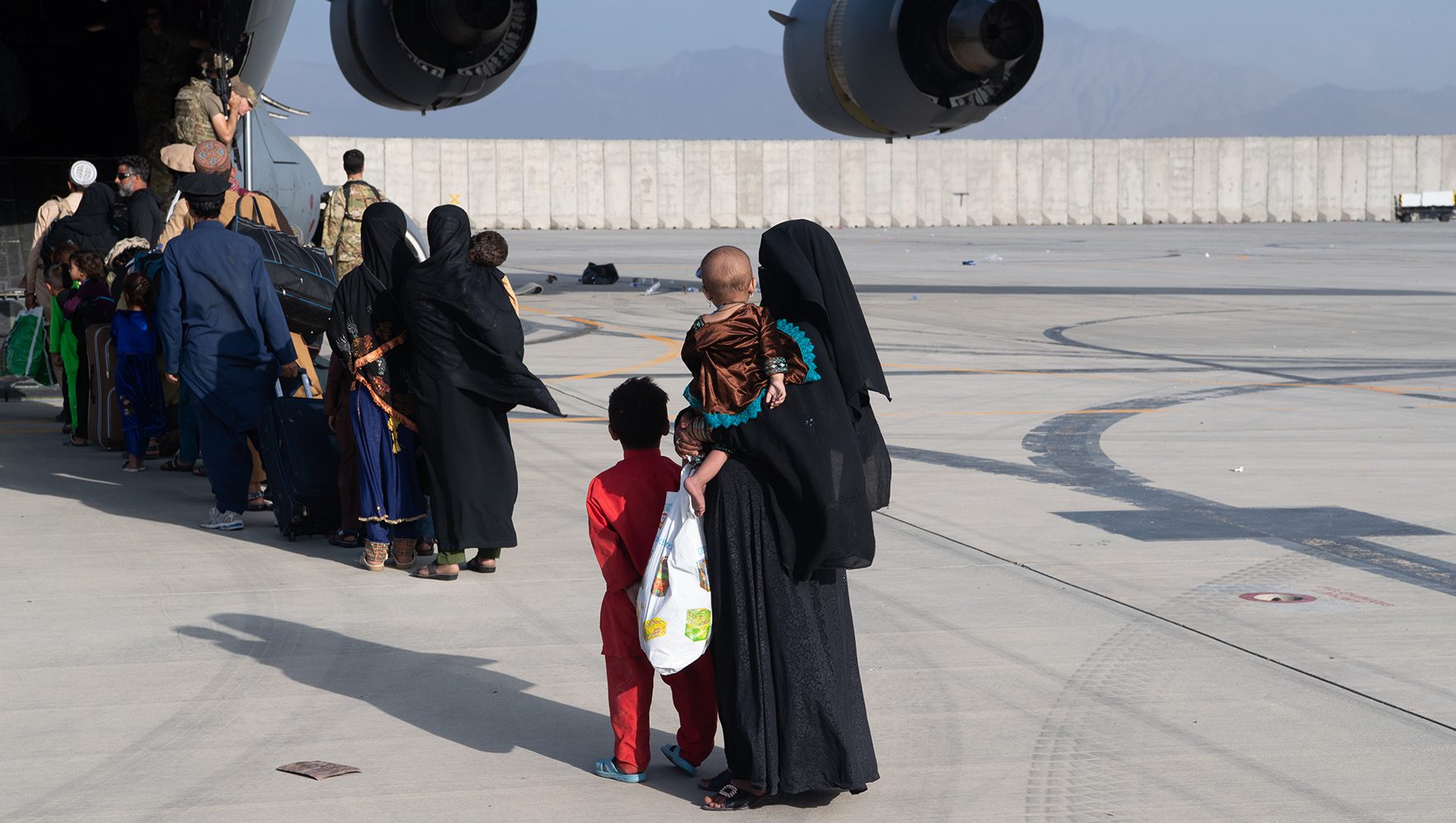 Of the 88,000 Afghan evacuees who have been resettled in the United States since the fall of Kabul, 90 percent have arrived under humanitarian parole — a temporary status that allows them to live and work in the country for two years. With no automatic pathway to permanent residency, those who wish to permanently remain in the U.S. must apply for another immigration benefit, including asylum or, for the few who qualify, a Special Immigrant Visa (SIV).
For most evacuees, who arrived in the U.S. between August and October 2021, the clock is ticking.
"Asylum is a complex process that is difficult to navigate on your own," explained Sarah Burrows, director for pro bono and partnerships at HIAS. "With the overwhelming extent of the need, it became clear to us early on that new and innovative legal service models were needed to ensure every Afghan parolee who needs legal assistance can access it."
This insight drove HIAS and the American Bar Association: Commission on Immigration (ABA: COI) to establish the Afghan Asylum Pro Se+ Project in February 2022. Through this program, attorneys and law firms offer pro bono assistance to Afghan evacuees who have been resettled by HIAS' resettlement network.
The attorneys help parolees prepare and file their asylum applications and ready themselves for the next step in the affirmative asylum process — an interview with an asylum officer. Clients then attend their asylum interviews on their own, representing themselves (pro se), which positions the team to serve more clients in need of legal support. And since all meetings between the client and attorney are conducted remotely, lawyers from around the U.S. can participate regardless of their client's location — thus greatly expanding the program's reach.
Nearly a year later, 119 lawyers have served 175 Afghan evacuees through this innovative program. At every step, attorneys have access to resources, training, and mentorship from HIAS' staff, including a weekly office hours session held on Zoom. The program complements other, full service programs offered by the organization. HIAS' legal team has provided direct representation to nearly 150 Afghan evacuees from the organization's Silver Spring and New York offices, and the pro bono team has matched an additional 39 evacuees with full representation.
"All credit goes to HIAS for figuring out what I think is a very smart way to deploy limited resources in the best way possible," says Sara Ghadiri, pro bono counsel for Chapman and Cutler LLP, a law firm with a long-standing partnership with HIAS. To date, the firm has assisted 36 Afghan evacuees through the Pro Se+ program.
"All credit goes to HIAS for figuring out what I think is a very smart way to deploy limited resources in the best way possible."
Sara Ghadiri, pro bono counsel, Chapman and Cutler LLP
For Ghadiri this work hits close to home: Her own father immigrated from Iran in 1977. Growing up, she frequently traveled to Iran to visit family, where she saw firsthand the struggles of Afghan refugees living there. Back home in the U.S., she spent every Saturday in school learning Farsi, Iran's national language.
"I distinctly remember telling my dad, 'I'm never going to use this,'" she recalled. "I didn't want to go. I came up with every excuse in the book, but he made us go every week. I'm really glad that he did, because it turns out, 20-something years later, that having this language skill means I can provide an incredibly valuable service to thousands of people who came here."
Dari, one of the two most widely spoken languages in Afghanistan, is a variation on Farsi. The difference is like "Australian English and American English," according to Ghadiri — despite using some different words, they're "just dialects of each other."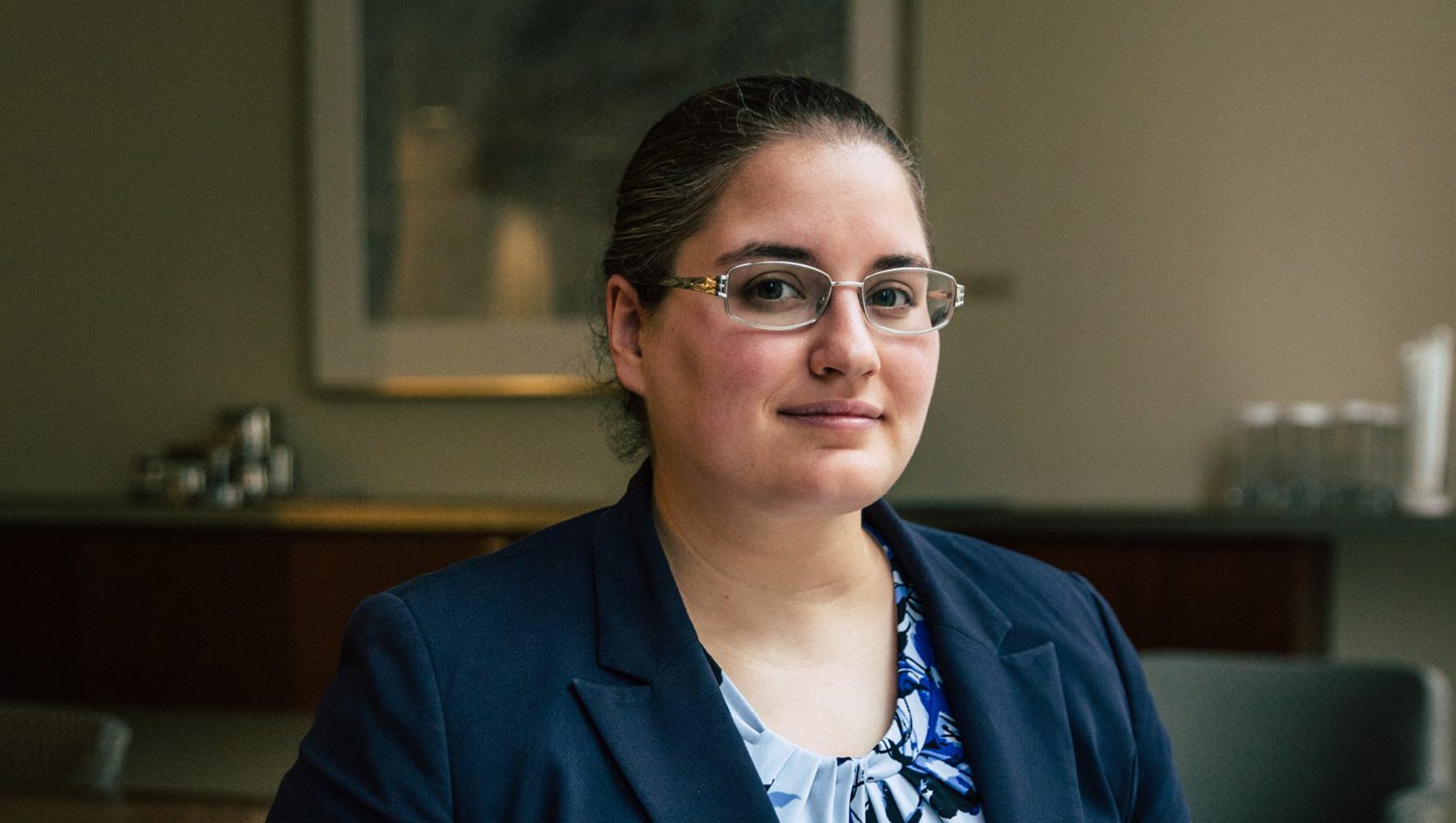 Though the Pro Se+ project is designed for evacuees to represent themselves, Ghadiri felt compelled to attend the asylum interview for one particular client — a woman who had worked as a radio personality in Afghanistan. The client had received a number of threatening letters on Taliban letterhead, telling her that if she did not stop broadcasting, they would kill her family. She ignored the letters until one day, as she was leaving the radio station, a man in traditional Afghan dress pulled up to her on a motorcycle and threw acid on her, burning a large section of her neck. When the Taliban took control of Afghanistan in August 2021, she fled, knowing she could be targeted for further violence.
The client, like all who Ghadiri represents, is still awaiting a decision on her asylum application. Though Congress has ordered U.S. Citizenship and Immigration Services (USCIS) to expedite the asylum process for Afghans by issuing decisions no more than 150 days after an application is filed, Burrows says that decisions are taking longer than six months. According to USCIS data, as of October 2, 2022, the agency had received 8,200 asylum requests from Afghan evacuees; only 460 had been approved and two rejected at that time. As of the time of this filing, none of the asylum applications handled by pro bono attorneys involved in the HIAS/ABA: COI Pro Se+ Project have been decided.
In August 2022, the bipartisan Afghan Adjustment Act (AAA) was introduced in both houses of Congress to allow those Afghans who arrived in the U.S. with this temporary status to apply for permanent status through a streamlined process. Efforts to include the AAA in larger spending bills have been unsuccessful, despite wide public support and advocacy from veterans groups and immigration NGOs, including HIAS.
"The grand majority [of evacuees] have no option but to apply for asylum," shared Ghadiri. "And unless and until the Afghan Adjustment Act gets passed, or some version of it, there is no other option but to put them into an already beleaguered system that's already got a bunch of backlogs."
This sentiment was echoed by Ayana Dobos, a staff attorney at HIAS affiliate JFCS Pittsburgh who has directed a number of cases to the Pro Se+ Project. While her team has assisted many clients applying for SIV status or for family-based immigrant visa petitions, others have no other path to permanent status other than asylum — and the local infrastructure is swamped.
"We have local agencies and private attorneys that practice asylum, but as you can imagine those wait lists are exponentially long," she said.
The Pro Se+ project helps JFCS clients file for asylum much faster, and Dobos said having attorneys offer assistance remotely "is really great for our clients. A lot of them can't get off work and go to offices all the time."
She also shared that HIAS' involvement was a major draw for participating in this program: "We know [they] are going to bring the best of the best to help these clients."