Greece Election: How Will the Results Affect Refugees?
By Matt Schiavenza
Managing Editor
May 23, 2023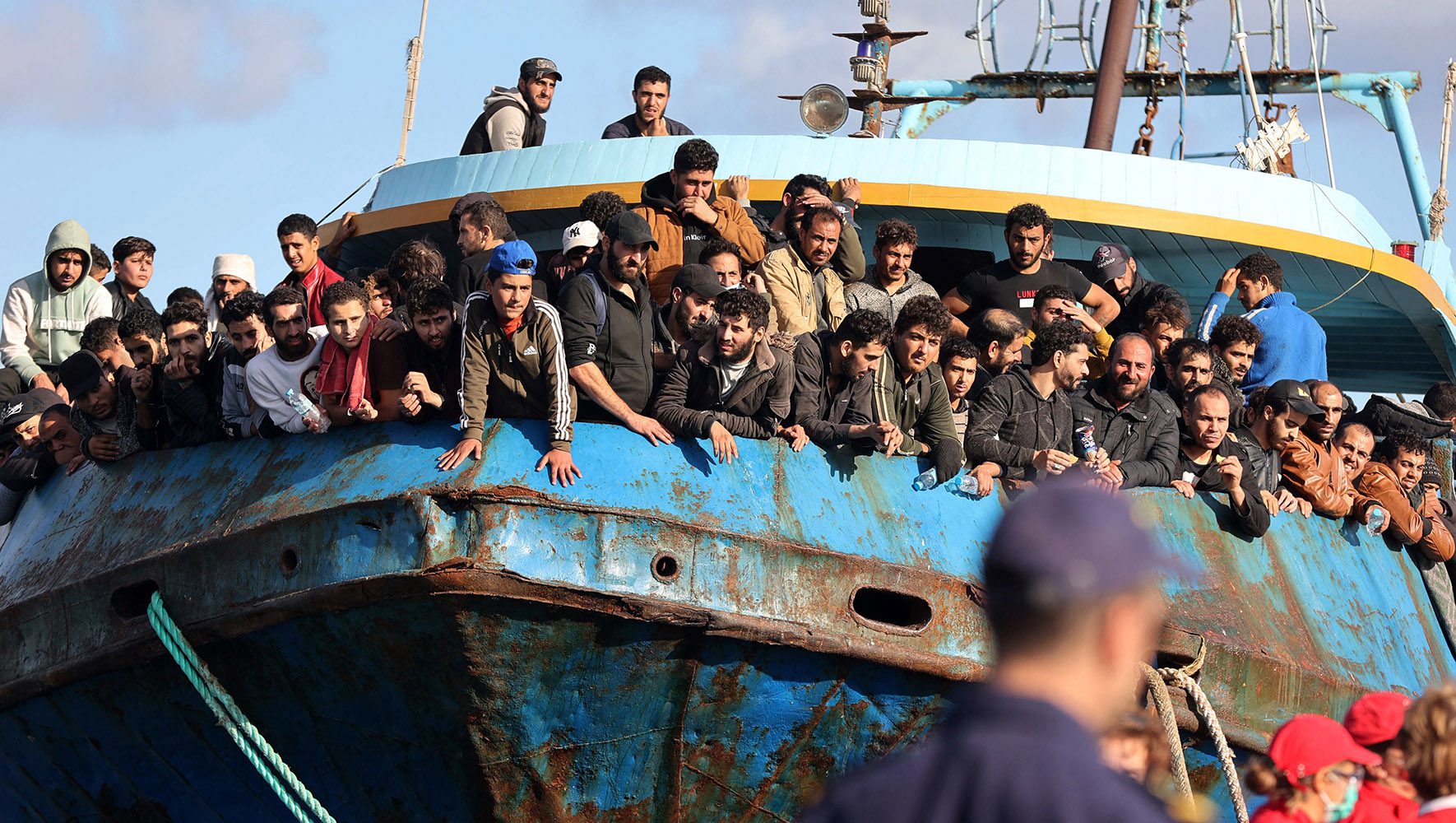 On Sunday, the ruling New Democracy Party won a huge victory in Greece's parliamentary elections. Prime Minister Kyriakos Mitsotakis rejected the opportunity to form a coalition government and may schedule another election in the summer. Mitsotakis has said he has "a tough but fair" policy on migration, but his government has faced much criticism from human rights groups. Greece hosts around 121,000 refugees and migrants, and the right to seek asylum in the country is increasingly under threat.
In an interview on Tuesday, HIAS Greece Country Director Vassilis Kerasiotis spoke about the implications of the election for refugees and for HIAS' work in the country.
How might the election results change Greece's position on migration? Do you expect there to be pushback against refugee aid organizations?
First of all, I don't think we'll have big changes in the near future because the environment was already bad for NGOs and NGO defenders. It can't get worse because it's already bad. 
Also, in my view, the results should not just be considered a huge win for New Democracy — it's also a huge loss for the opposition party. I'm expecting that policies toward migration will remain much the same as they have been.
How has HIAS worked to support migrants in Greece since the current administration took power? 
HIAS is an independent NGO without a political agenda. We're focused on our work offering legal and mental health services toward refugees and asylum seekers. We continue to act on behalf of refugees, so I don't think if you focus on human rights enforcement you can be attacked. 
In my view, Greece is a rule-of-law country. HIAS Greece defends other human rights defenders. This is all within the constitutional framework of Greece. 
Will HIAS hold the new government to account on anti-refugee policies?
Of course. This has always been HIAS' goal, even with the previous government. It isn't like [before New Democracy took power] human rights violations weren't taking place. Regardless of who's in power, we hold the governments accountable, here and also in Europe. We're there to enforce the legal framework, because this is what is being violated right now: access to territory, access to adequate reception conditions, detention upon arrival, and so on.
The right to asylum is absolutely necessary for us. It's vital.
The New York Times published a story showing the Greek government putting migrants on rafts, despite denying doing so. Will the story have any political effect at all?
It will have a political effect, but more or less this policy is being tolerated by European governments and the European Union, which Greece protects the external borders of. Obviously there's a right, provided by international law, to protect the sovereignty of our country. But this cannot exclude access to asylum for refugees and asylum seekers. In order to find the right balance, we have to monitor human rights violations and hold the government accountable for them. But ultimately, it seems that there's tolerance in Europe for the kind of politics on immigration we've seen in Greece.
What changes to Greece's refugee policies should be implemented?  
HIAS Greece and civil society should try to change the narrative on these issues. We need to advocate more for safe humanitarian routes and safe legal entry procedures. After the evacuation of the Kabul airport [in 2021], Greece, for the first time, accepted families of high-profile Afghan judges and parliamentarians. We feel that these humanitarian routes should include not only high-profile officials, but also other categories of people in need: for example, human rights defenders or others.
Recently, we participated in a colloquium regarding food distribution in the refugee camps in the Greek islands, where the provision of food is problematic. Above all, we have to work together, all the relevant stakeholders, for the real integration of these people. Greece is considered a transit country despite the fact that we have 60 – 80,000 registered refugees. This is the reason why HIAS is trying now to implement an economic inclusion project for recognized refugees. These more positive perceptions should be included, in my opinion, in the refugee policy agenda. 
At the end of the day, if the EU wants to combat human smuggling, the best way to achieve this is to create more legal opportunities. The reason why we have smugglers is the absence of safe legal entry procedures.
Are these changes possible in the current political environment?
It's necessary. We can't say it's impossible. We have to try. We may be able to influence policies in different ways. 
What else should HIAS supporters know about refugee protection in Greece?
We are trying to follow up every important change in policy. HIAS Greece is focusing on pure enforcement of legal rights of migrants, asylum seekers, and refugees.
We have a clear agenda on what we're doing. We're totally independent from anyone, and we're just trying to enforce human rights for our beneficiaries. This is our ultimate goal. We will try to change the narrative in a more constructive way.