A First Thanksgiving for Refugees in Pennsylvania
By Ayelet Parness
HIAS.org
Nov 22, 2022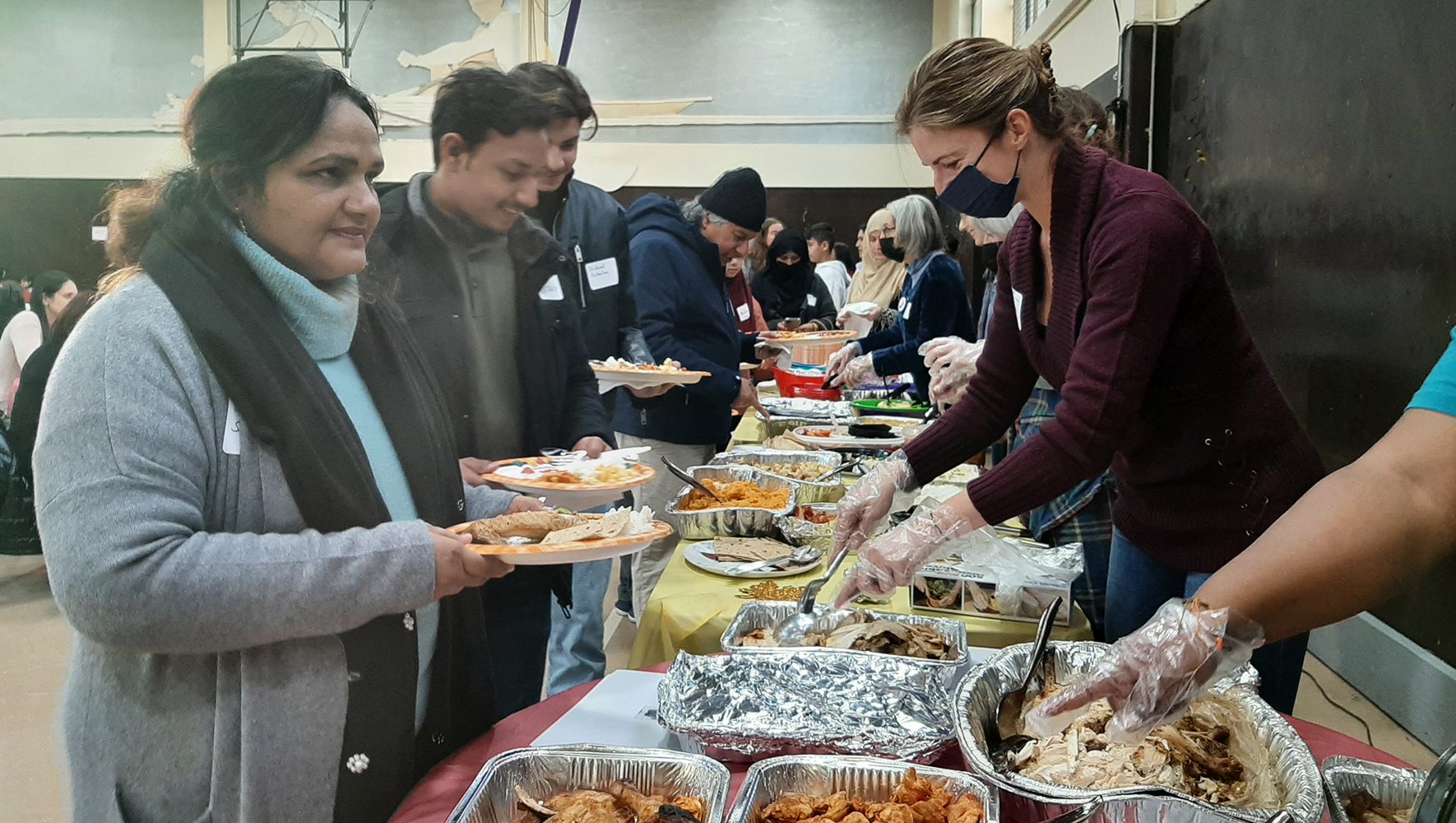 Until this week, the Shamaun family had never tasted turkey or attended a Thanksgiving celebration together.
Shammas Shamaun, 52, arrived in the United States in 2017 after fleeing persecution for his Christian beliefs in Pakistan. He had not seen his wife Sittara, 51, and sons Seth, 18, and Shobal, 17, until they were able to join him in the U.S. two months ago due in part to delays caused by the COVID-19 pandemic.
"This is the meaning of Thanksgiving for me," Shammas Shamaun told the Philadelphia Inquirer. "My family is here. I thank God for that."
The family was among 100 newly-arrived refugees and immigrants who joined HIAS Pennsylvania, a Philadelphia-based HIAS resettlement partner, for the organization's annual Thankful Together event on Sunday, November 20. The event, a potluck dinner prepared by volunteers for refugees and immigrants who have arrived to the U.S. in the past year, was held in person for the first time since 2019.
In addition to sharing a meal together, attendees learned about the traditions, themes, and history of Thanksgiving. The program did not shy away from the less savory aspects of the holiday, noting the painful persecution of Indigenous people in the United States.
"We are really excited to be back in person after a very long, stressful, pandemic," said Cathryn Miller-Wilson, HIAS Pennsylvania's executive director. "Thanksgiving is a uniquely American holiday. We know of no better way to welcome people than to break bread, and share food, and share cultural traditions, and to say, loudly and repeatedly, 'you are welcome here'."
HIAS Pennsylvania has put this welcome into action. In addition to their day-to-day work assisting refugees, asylum seekers, and immigrants, for the past week the organization has welcomed migrants sent by Texas Governor Greg Abbott by bus to Philadelphia. In coalition with city agencies and other nonprofit organizations, HIAS PA greeted the new arrivals on November 16 and 21 and provided them with much-needed resources. The organization will continue to offer legal and social services for those migrants who choose to remain in the Philadelphia area.
Related News
What To Know About the Migrant Buses — and HIAS' Response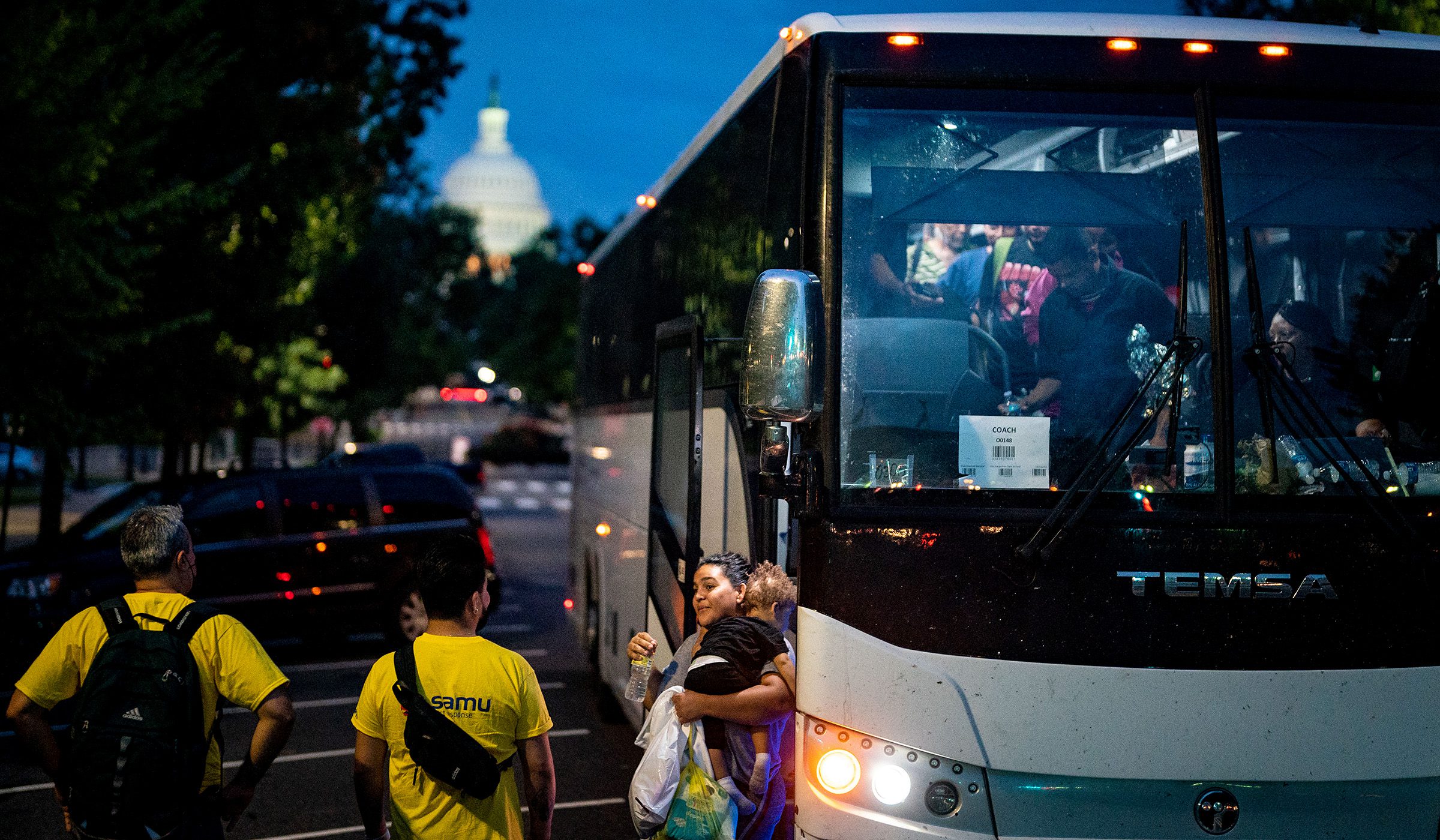 Elsewhere in Pennsylvania, refugee youth in HIAS resettlement partner JFCS Pittsburgh's Bridge Builders program gathered over Zoom on Friday, November 18 for an early celebration of Thanksgiving. Participants learned about the history of the holiday, worked with volunteer mentors to create family trees and Thanksgiving cards, and played a Thanksgiving trivia game. The students received bags of craft supplies before the event, ensuring they would all have the material they needed to create some holiday cheer.
Bridge Builders is a hybrid afterschool program for resettled refugees ages 5-15 in the Pittsburgh area, providing age-appropriate support in social-emotional learning, English language and literacy immersion, and cross-cultural exchange through group activities and one-on-one mentoring.
"Bridge Builders, in its broadest sense, is a community space that is safe, friendly, and interesting, structured specifically for refugee youth," said Joy Givens, JFCS refugee youth specialist. "At its heart, the students and mentors are the ones who build the community together, and the most important thing we at JFCS can do is provide the space for them to do it."
Though the students in the program come from different backgrounds, religions, and nationalities, by the end of the program they had all expressed a sentiment that most who celebrate Thanksgiving share: they are thankful for their family and friends, both in the U.S. and around the world.