Five New Sites Join HIAS Refugee Resettlement Network in the U.S.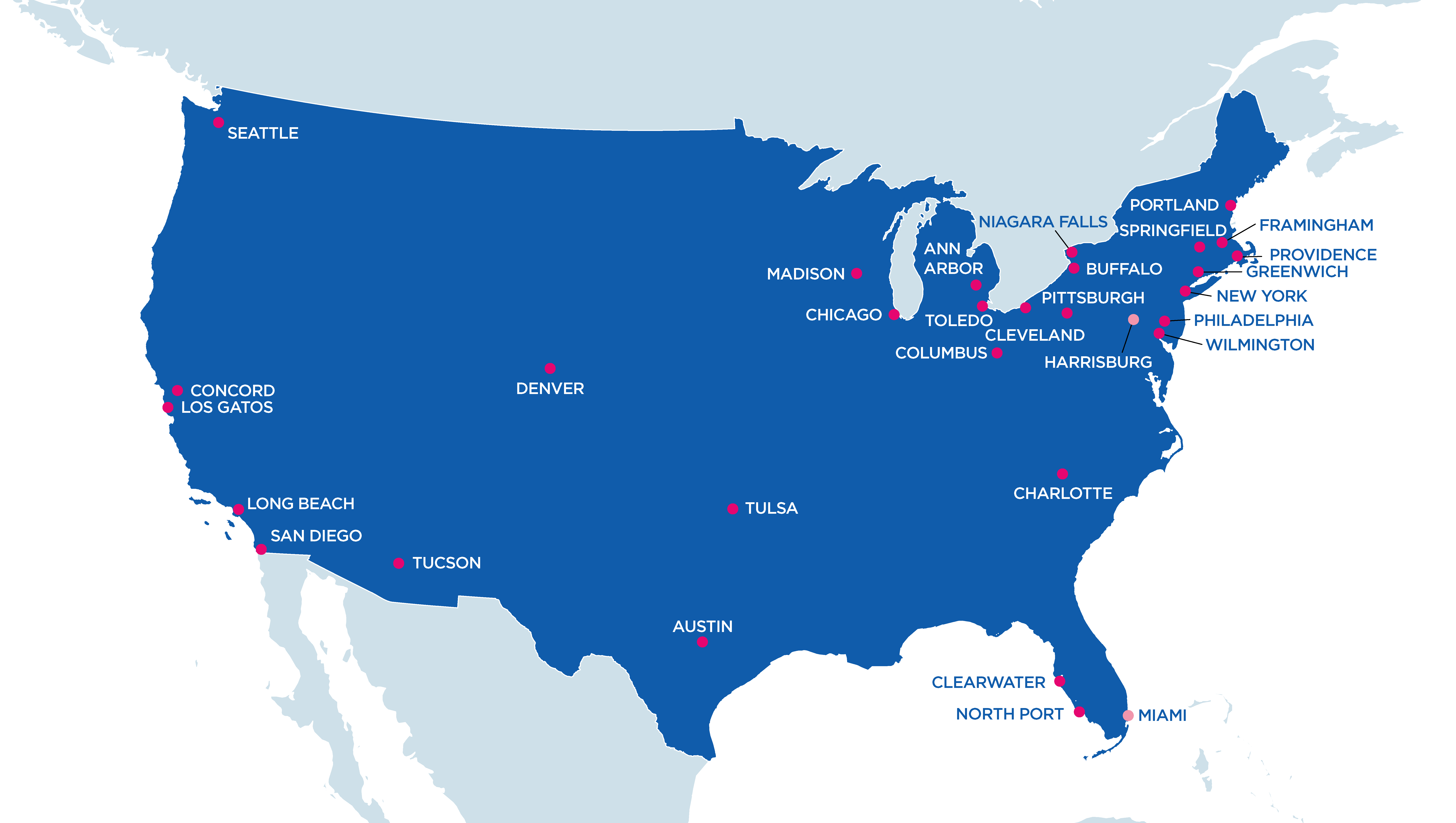 SILVER SPRING, Md. — HIAS, the Jewish humanitarian organization that provides critical services to forcibly displaced people in 23 countries around the world, has announced five new affiliate sites in the United States to provide resettlement services and other integration support for those arriving under the U.S. Refugee Admissions Program (USRAP) of the State Department. The new affiliates bring to 29 the number of metropolitan areas across the country where HIAS is providing reception and placement services.
"All of us at HIAS are very excited about this significant expansion of our refugee resettlement network, as we welcome new affiliates from coast to coast," said Alicia Wrenn, HIAS' Vice President of Resettlement and Integration. "Each one of these new partner organizations will bring their own unique skills, complementary programming, and knowledge of and connections in their communities to the work of resettling refugees. This ensures quality services for refugees as well as helps the nation increase our capacity to do more for the growing numbers of forcibly displaced. We look forward to refugees building productive lives and becoming assets in their communities with the support of these agencies."
Jewish Family & Children's Service of Long Beach & Orange County in Southern California plans to begin offering refugee resettlement services in November at its new Orange County branch office. The organization also offers programs that support mental health, survivors of domestic violence, youth and adolescents, students, and seniors.
Jewish Family Service of Metrowest (JFS) is a multi-service social services agency headquartered in Framingham, Massachusetts with a mission to accelerate social, academic, and health equity in the Greater Boston- Metrowest community. Refugee resettlement and supporting newcomers has been at the core of JFS' work since its inception, be it welcoming Jewish families from the Former Soviet Union, supporting Brazilian and Central American immigrant families with children in the local schools, resettling Syrian refugees through community sponsorship, answering our nation's call to welcome our evacuating allies from Afghanistan, or stepping up to support Haitian migrants placed in local hotels. Previously a HIAS affiliate, JFS has for the past few years operated as a sub-affiliate of JFS of Western Massachusetts and is proudly returning to full affiliate status this fall.
The Greater Toledo Newcomer Center has begun providing resettlement services in Toledo, Ohio as a new suboffice of Jewish Family Services of Washtenaw County, an existing affiliate based in Ann Arbor, Michigan. Originally established in 1993 to assist the growing number of refugee families coming to the area from the former Soviet Republics, JFS has evolved and become a pillar of strength for the community, providing a wide range of essential services and programs. From assisting with basic needs such as food and shelter to offering counseling and mental health support, older adult care management, nutrition services, employment services, transportation, post-resettlement services and more, JFS has been at the forefront of addressing the diverse challenges faced by individuals and families in Washtenaw County, and now Lucas County.
The Refugee Dream Center in Providence, Rhode Island, which will begin its work as an affiliate in October, is a non-profit 501(c)(3) engaged in reception, placement, and post-resettlement of refugees. RDC's approach is based on offering direct services to receive refugees and fill gaps in resettlement, while also providing continuation of services to ensure refugee self-reliance and self-sufficiency. RDC, which is refugee-led, is also a strong advocacy agency for the rights of refugees. In addition, the center offers four core programs: adult education, health promotion, youth services, and case management, along with a myriad of other projects and assistance.
Recognizing the urgent need for a new agency in Austin, Texas, HIAS will open and operate its own local resettlement office starting this month, with plans to transition to an affiliate partner in the future. HIAS Austin will at first offer initial resettlement services, while helping newcomers access additional support through other community organizations including Austin Jews and Partners for Refugees (AJPR), an agency that started in 2021 to serve the needs of newly arriving Humanitarian Parolees evacuated from Afghanistan.