2021/2022 Impact Report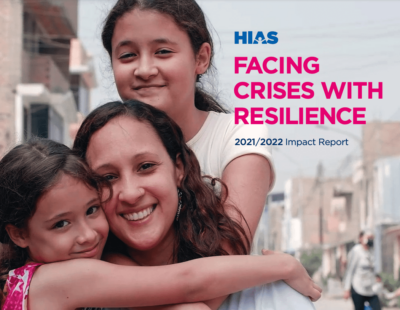 With more than 100 million forcibly displaced people around the world, an ongoing pandemic, and a war in Ukraine that has caused the largest displacement of people in Europe since World War II, our work at HIAS in recent times has been both extremely difficult and urgently vital.
Thanks to committed partners like you, we were able to open our arms in welcome, helping more than 1 million displaced people realize their rights and rebuild their lives in safety and freedom.
Read through our 2021/2022 Impact Report to learn more about the essential work your support made possible.