Young Rwandan Finds a New Start in South Portland
By Rachel Nusbaum, HIAS.org
Apr 13, 2016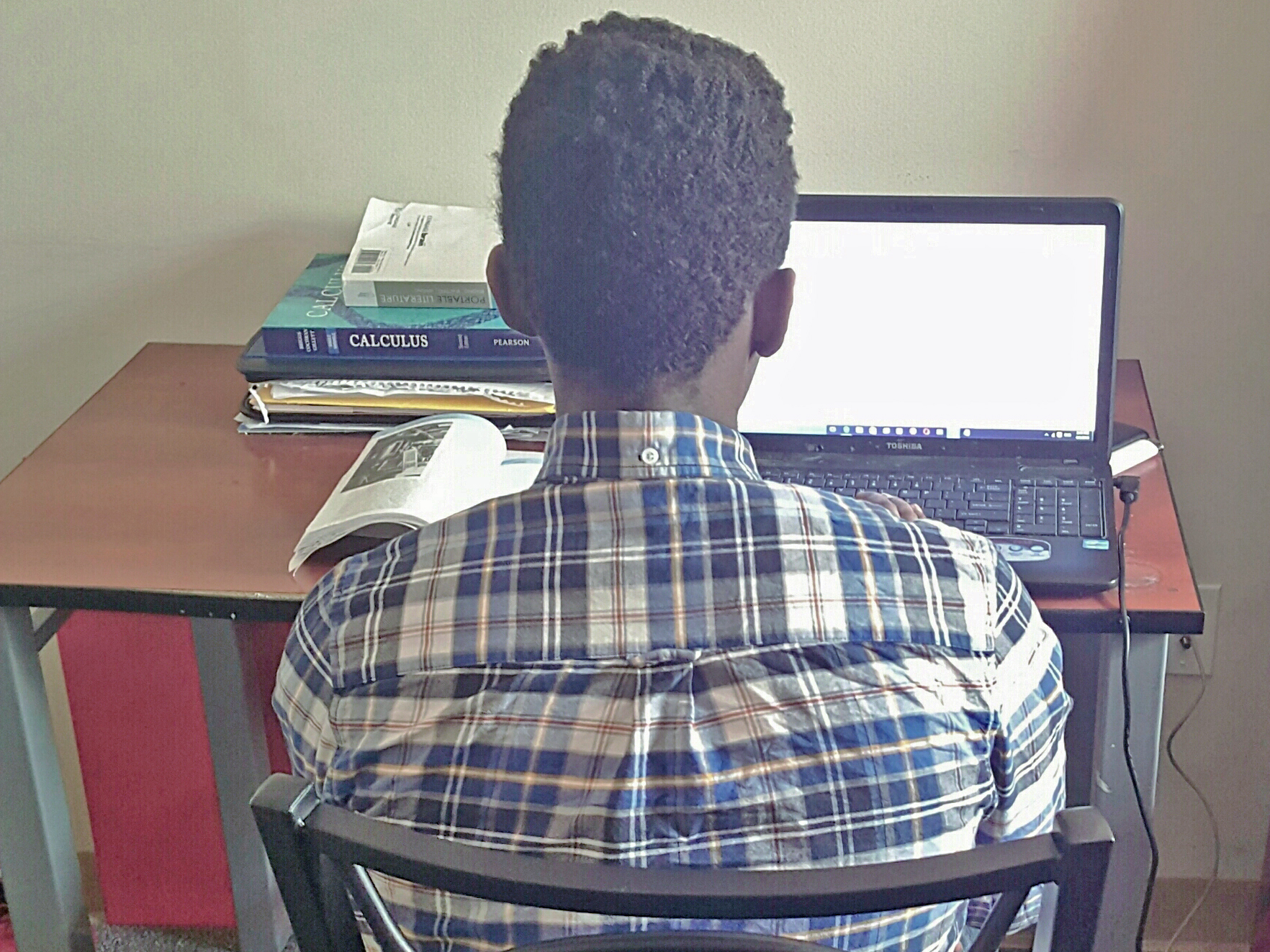 "I'm 23, about to be 24" says Yves*," quick to claim whatever powers of adulthood and maturity lie in that additional year. It's a move typical of young adults everywhere, impatient to be grown up.
It's not the sort of thing that would normally seem surprising coming from a college student, but Yves isn't your typical freshman.
"I was born in 1992. Then, in 1994, the genocide happened," says Yves. He lost his father to the Rwandan genocide that year. His mother was raped and shot by soldiers, but survived.
The family hid in the bush for several weeks to escape the violence.
The genocide ended, but it continued to haunt Yves' life. His mother, who had contracted HIV as a result of her rape during the genocide, died from AIDS in 2002. He was sent to live with his grandmother, but was targeted continuously at school.
"I met kids at school who would threaten me or do bad things to me, like beat me up. I would talk to my grandmother about it. She asked mothers whose kids went to the same school about the kids who were threatening me."
She discovered that these kids were relatives of those who had killed his grandfather during the genocide. His grandmother was about to testify against them at a Gacaca – a local reconciliation proceeding to bring to trial those who had been responsible for the genocide. "But by regular people, not lawyers or judges," Yves explained. The trials in his area started around 2009.
"That's when we started getting serious threats – death threats. People would come outside the house when we were sleeping, and say 'We will kill you. We will kill you.' People would come and cut our mattresses. They would make comments about our tribe," said Yves, who is Tutsi. At school, Hutu students would make demeaning comments about the Tutsi, "regarding our physical traits, like our noses."
After he finished high school, his grandmother insisted that he leave the country to escape the constant threats. With help from his godfather, he was able to get a student visa to the United States. More than anything else, he was hoping to find safety.
He's been in the U.S. for almost five years now. Two years ago he moved to Maine, where he is now studying to become a computer engineer.
This year, Yves received a scholarship from the state to help him pursue his degree, as well as an additional award from his school. After finishing at Southern Maine Community College, Yves plans to transfer to the University of Southern Maine to complete his Bachelor's degree.
Yves also works two jobs. He helps care for mentally disabled people at Woodfords Family Services, an agency dedicated to helping Mainers with special needs. He also works at the local hospital as a housekeeper.
Where does he find the time to study between two jobs and his classes? "It's hard, but I try."
Yves found out about HIAS through an acquaintance at church, and was referred to Simon Wettenhall, HIAS' lead advocate. "When I first met Simon, it was my first time meeting formally with a lawyer. So I was kind of scared. I didn't know what to expect. But he started to ask me many questions, and the more he kept asking me the more I became open."
"When I came to this country, I knew there was a way for me to stay legally but I didn't know where to start. I didn't know who to talk to, until I met this lady at church who put me in touch with HIAS." Wettenhall helped him apply for asylum – the legal protection Yves was seeking but didn't quite know how to obtain, or even name, back then.
It was Wettenhall who prepared Yves for the process, including filing his application and representing him before the Department of Homeland Security Asylum Offices. Yves' application was then referred to the Immigration Court, where he had to wait for two years for a hearing. During that time, Wettenhall continued working to strengthen the case.
"There is much misinformation about the current situation in Rwanda," says Wettenhall. "HIAS was active in seeking the appearance of a recognized expert witness to clarify the current problems, as they would affect our client were he to return."
Fortunately, Yves' case was successful. An immigration judge granted him asylum in February, which means Yves can now focus on work, school and his dream of becoming a computer engineer.
Attention residents of New York City and the DC metro area: If you or someone you know needs help with an asylum case, email legalhelp@hias.org for more information.
*Name has been changed to protect the client's privacy