"Within This Pain, We Do Our Work"
By Sharon Samber
HIAS.org
Nov 9, 2023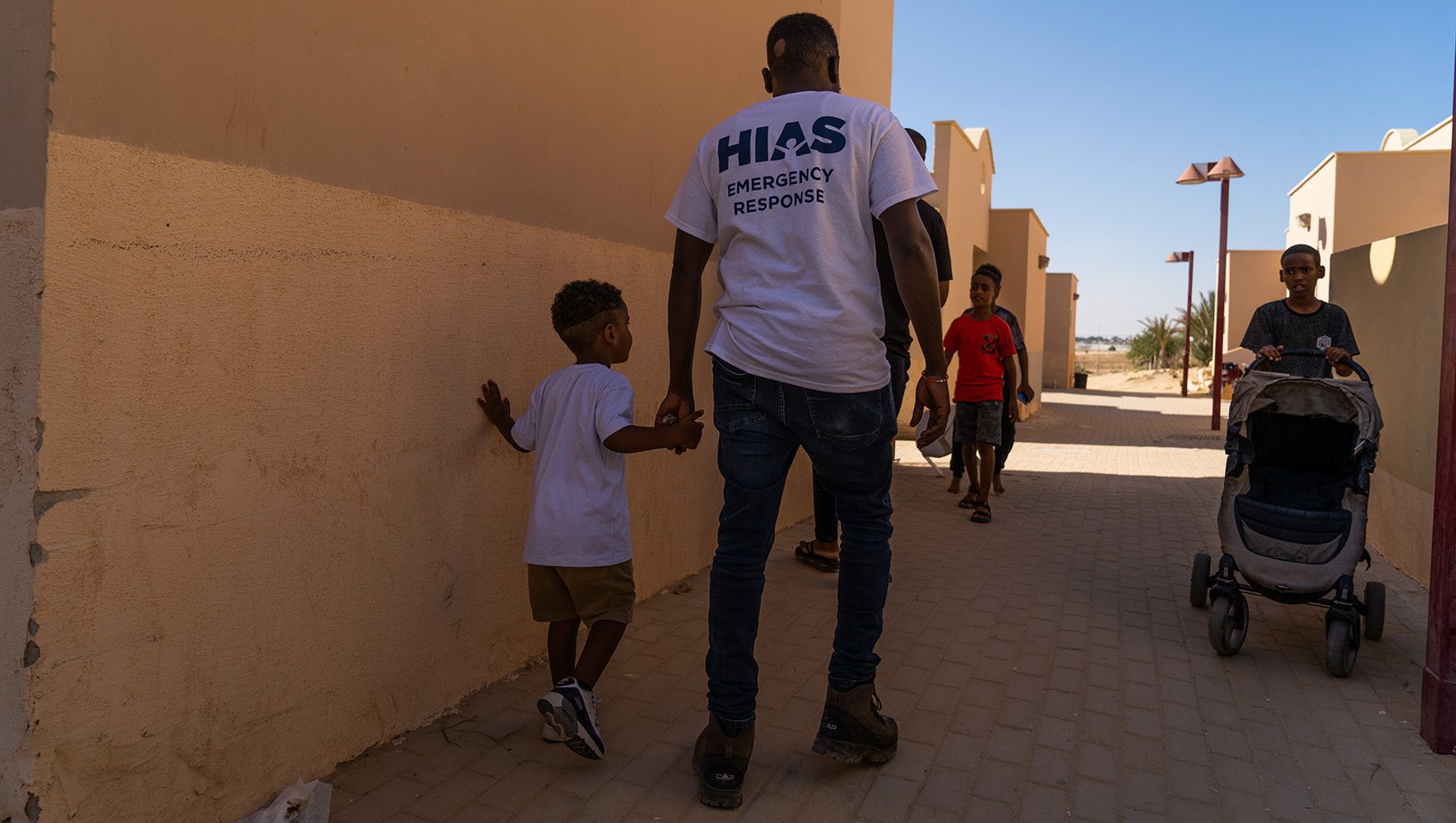 One month after terrorist attacks on October 7 that left 1,400 dead, thousands more wounded and some 240 still held hostage, HIAS convened a webinar on Thursday that featured three experts who explained the current situation and provided an update on what HIAS is doing to help those in need. 
There are now an estimated 200,000 to 250,000 internally displaced people in Israel, including citizens, foreign nationals, and asylum seekers. HIAS' Emergency Response has already reached more than 86,000 people and provided more than 75,000 separate support meetings with people who have had to evacuate their homes after the attacks. 
These past few weeks have been "a dark and painful time" said HIAS Israel Country Director Sivan Carmel. But, she said, HIAS Israel has continued its work: Staffers have provided assistance and housing and partnered with Israeli organizations and refugee groups on many projects. 
"We hear from Israelis who have been displaced the same stories, testimonies that we hear from refugees who came to seek protection here — and also the same stories we heard from our grandparents, or our great-grandparents who fled pogroms and the Holocaust. These pogroms and the need of Jews to find safety were also the reason for HIAS' creation over 100 years ago," Carmel said. "And now in Israel we are seeing displacement once more." 
HIAS is helping to provide families with basic needs, including food and household items, cash assistance and emergency vouchers, legal aid and mental health services, such as psychological first aid and counseling. 
"Within this pain, we do our work," Carmel said. 
Refugees and asylum seekers don't have the safety net of others because of their unrecognized status in Israel, and some — particularly those who fled war in Ukraine and Sudan — have been retraumatized by having to leave their homes once again amid violence. Nevertheless, the asylum seeker community has expressed solidarity with Israel and come together with the rest of the country in a mammoth volunteer movement. 
James Orlando, HIAS' senior director of humanitarian and emergency programs, explained the difficulty of getting to multiple populations, including displaced people, asylum seekers, refugees, underserved people, and migrants. 
"There is just not enough aid out there," he said. 
During the webinar, HIAS experts noted the immense loss of life in both Israel and in Gaza. HIAS Israel, which has been helping Palestinian survivors of gender-based violence in Israel for years, is not registered or permitted to work in Gaza. Noah Gottschalk, senior director for international Jewish community relations, shared that HIAS is nonetheless "deeply troubled by the humanitarian crisis in Gaza" and advocating for robust humanitarian assistance. 
The situation in Israel remains highly volatile and while the focus of HIAS' emergency response is still in its immediate stages, multiple scenarios are being considered for the future. HIAS looks to expand its programming and partnerships and implement medium-term solutions ahead.