What the Omnibus Means for Refugees
By Elizabeth Mandelman, Associate Director of Advocacy
May 05, 2017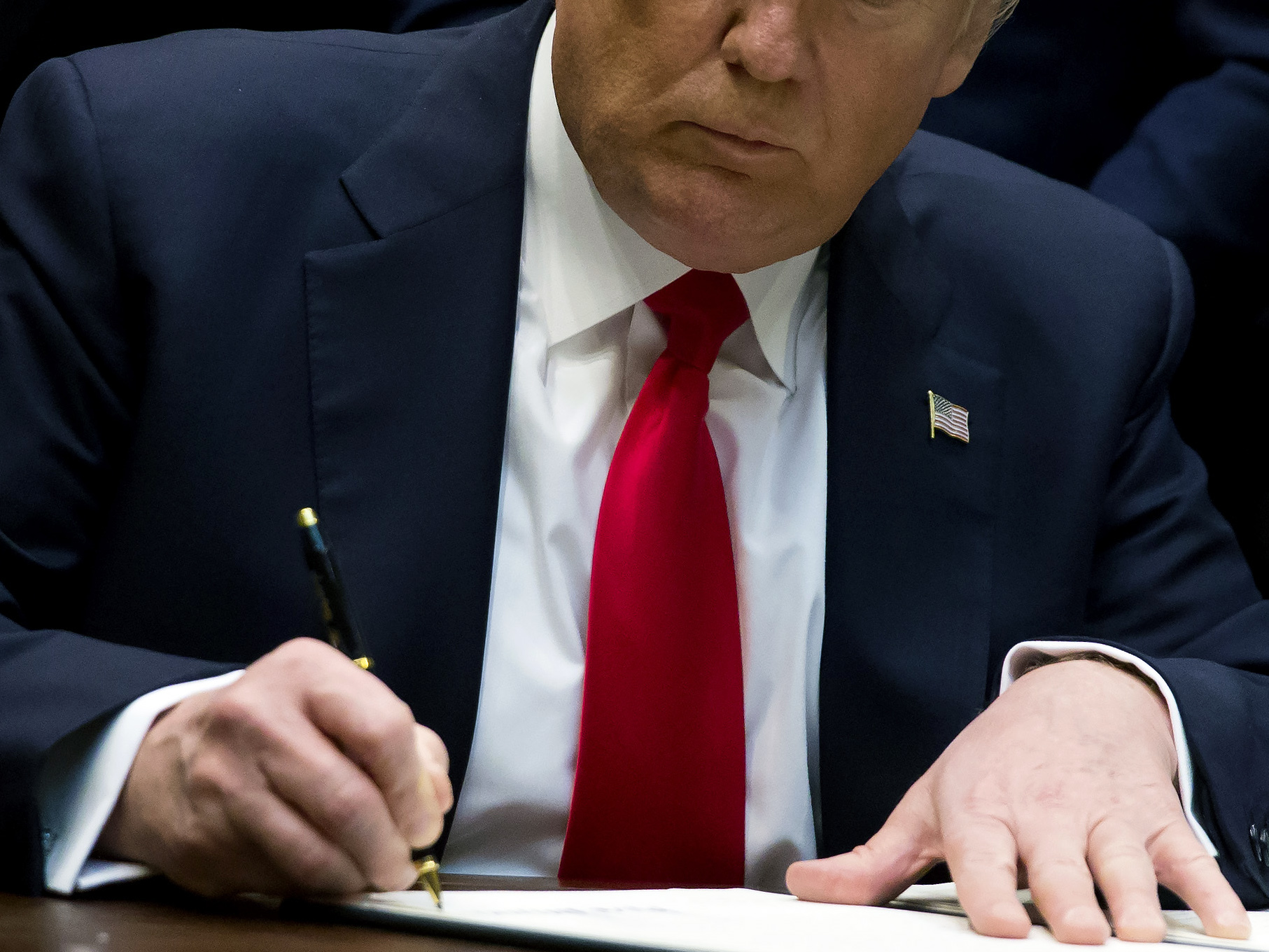 (Eric Thayer-Pool/Getty Images)
Today President Trump signed into law a $1.1 trillion government spending bill to keep the government running through September 30, the end of the current fiscal year.
Within that massive bill are a few items of particular importance for refugees who, after fleeing war and persecution, have either found safety abroad or are beginning new lives in the United States.
The spending bill funds the Office of Refugee Resettlement at a level equal to last fiscal year. ORR oversees the domestic side of U.S. resettlement and facilitates refugees' integration and economic success in this country. This funding will allow ORR and its partner agencies (including HIAS) to continue providing services for refugees, asylees, unaccompanied refugee and asylum seeker children, Cuban and Haitian entrants, and Iraqi and Afghan Special Immigrant Visa recipients.
Also included is $3.06 billion for Migration Refugee Assistance, which is $99 million more than the Trump administration requested. This funding will enable the U.S. State Department to provide humanitarian aid to refugees overseas as well as resettle refugees in the United States.
The bill also extends the Lautenberg Amendment, which ensures a safe means of exit for religious minorities from Iran and the former Soviet Union who are approved to come to the United States.
This funding agreement, which originated in the House of Representatives and passed both chambers of Congress before it reached the President's desk for signature, ensures that the U.S. refugee resettlement program will be sufficiently funded for the remainder of this fiscal year. This means that communities in states across the country will be able to continue doing what they already do so well every day: welcoming newly arrived refugee families and helping them to integrate by providing a strong start in their new home.
Today marks a victory for our partners in Washington and around the country, who have been advocating for continued U.S. support for welcoming and protecting refugees. But there is still so much more we can and should be doing.
We continue to urge the Trump Administration to resettle at least 75,000 refugees this fiscal year. Along with more than 2,000 American rabbis and 350 congregations across the country, we will continue to make the case that refugees make our communities stronger, and that we must live up to our proud tradition of protecting and welcoming refugees.