USCIS Is Out of Money. That's a 'Definitive Threat' to Refugee Admissions.
By Max J. Rosenthal, HIAS.org
Jul 30, 2020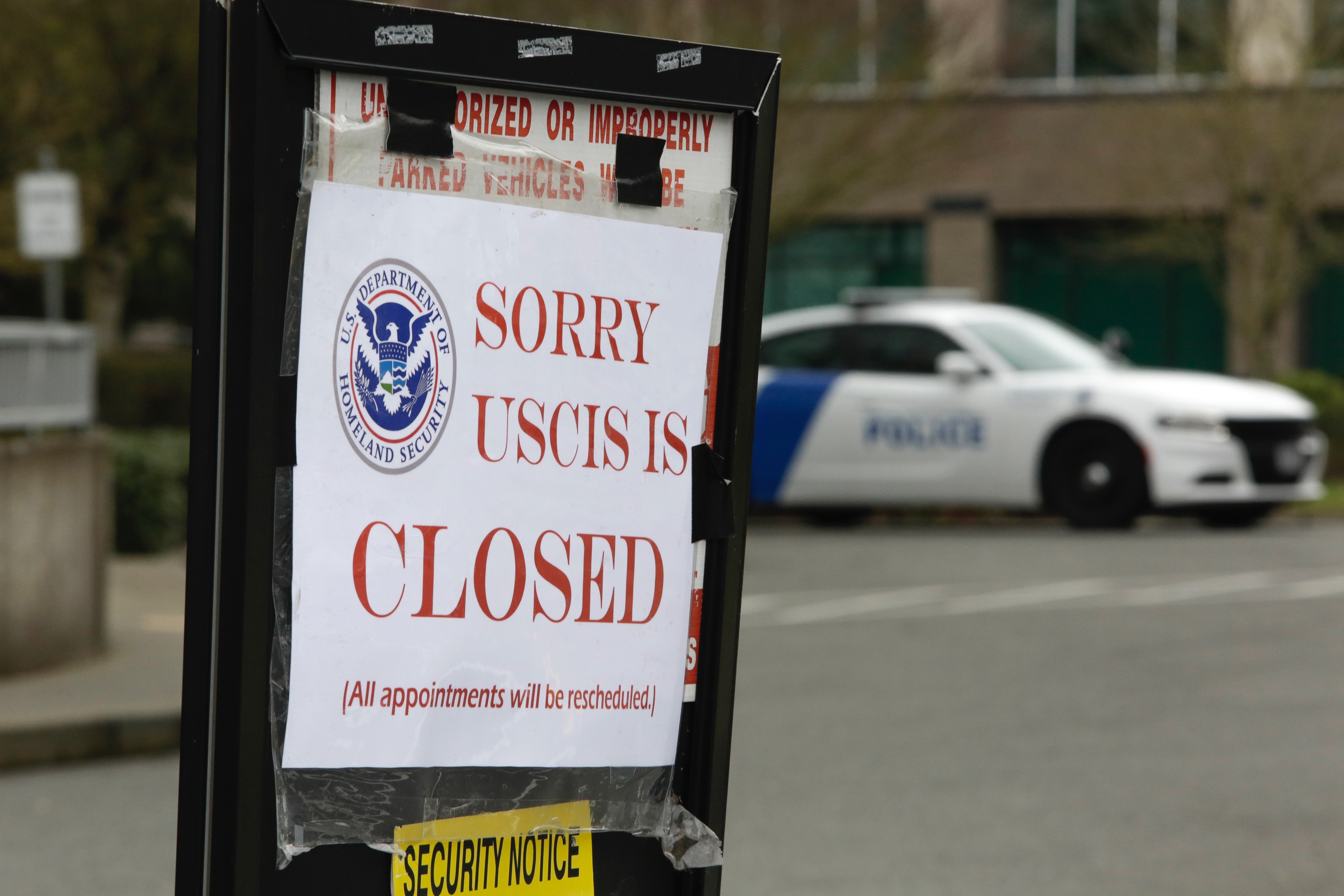 (Jason Redmond/AFP via Getty Images)
U.S. Citizenship and Immigration Services needs money — and fast.
The agency, which handles critical immigration tasks like processing visa applications and screening refugees, faces a $1.2 billion deficit this fiscal year. Without the money, it says, it will have furlough more than 13,000 workers and halt its much-needed services. Doing so would leave refugees, asylum seekers, and others in vulnerable situations waiting even longer for the immigration decisions they desperately need.
The agency, usually called USCIS, has asked Congress for a bailout. The furloughs have been postponed until the end of August to give lawmakers more time to approve the funds. But León Rodriguez, a HIAS board member and director of USCIS from 2014 to 2017, said the real key is making sure such a deficit never occurs again.
"Welcoming asylum seekers, welcoming refugees, is actually in the national interest and ... is really a collective responsibility that all Americans should share," he said.
At the moment, that's not the case. USCIS is almost entirely funded by the fees it charges applicants for various services. Rodriguez estimated that 90 percent of the agency's budget is covered this way.
In years past, those fees have allowed the agency to operate at a surplus. But with immigration, refugee admissions, and asylum cases all sharply curtailed, the money is no longer coming in. The agency has blamed much of the shortfall on COVID-19, which is forcing most people to halt travel or relocation plans. But the Department of Homeland Security, of which USCIS is a part, projected the $1.2 billion deficit even more the pandemic hit.
Rodriguez argues that Congress should support USCIS' humanitarian programs, such as refugee and asylum processing, with public funds, not fees. The financial burden of seeking refuge "should not just fall on the shoulders of aspiring U.S. citizens and aspiring immigrants," he argued. HIAS supports permanent funding along with greater oversight of how USCIS uses those funds.
The bigger picture, Rodriguez said, is that the agency's financial problems are a "definitive threat" to the refugee and asylum programs. "I really worry that this is going to become a justification to do even less than the paltry amount that's being done right now," he said.
While COVID-19 has been a factor, Rodriguez said the funding problem has to be viewed in the context of the Trump administration's other immigration policies. "The increase in the amount of effort it takes to get to a decision in an immigration case has been dramatic in the last few years," he said, forcing many applicants to wait indefinitely in dangerous situations. There has also been an "unconscionable decrease in the level of refugee admissions" over the last three years.
Some of that is due to added vetting and security measures, which Rodriguez said have delayed applications without doing much good. "It's a burden to the system, it makes life harder for the officers, it certainly makes life harder for the asylum seekers and refugee-status seekers, but it really has done nothing for the national interest," he said.
"I think a lot of hard questions need to be asked as to ... whether it is in fact related to some significant policy changes that have been made across the immigration spectrum in the last few years," Rodriguez said.
No matter the reason for the problem, it needs to be solved quickly. "There are people in distress, there are people in temporary and difficult situations in their lives — kids, for example, who can't pursue schooling, people who can't get the levels of medical care that they need, start their lives, pursue a livelihood," he said. "So it is really urgent that we have some common understanding and commitment in our country as to what we're going to do."