Refugees Succeed, and In Turn Inspire Those Who Help Them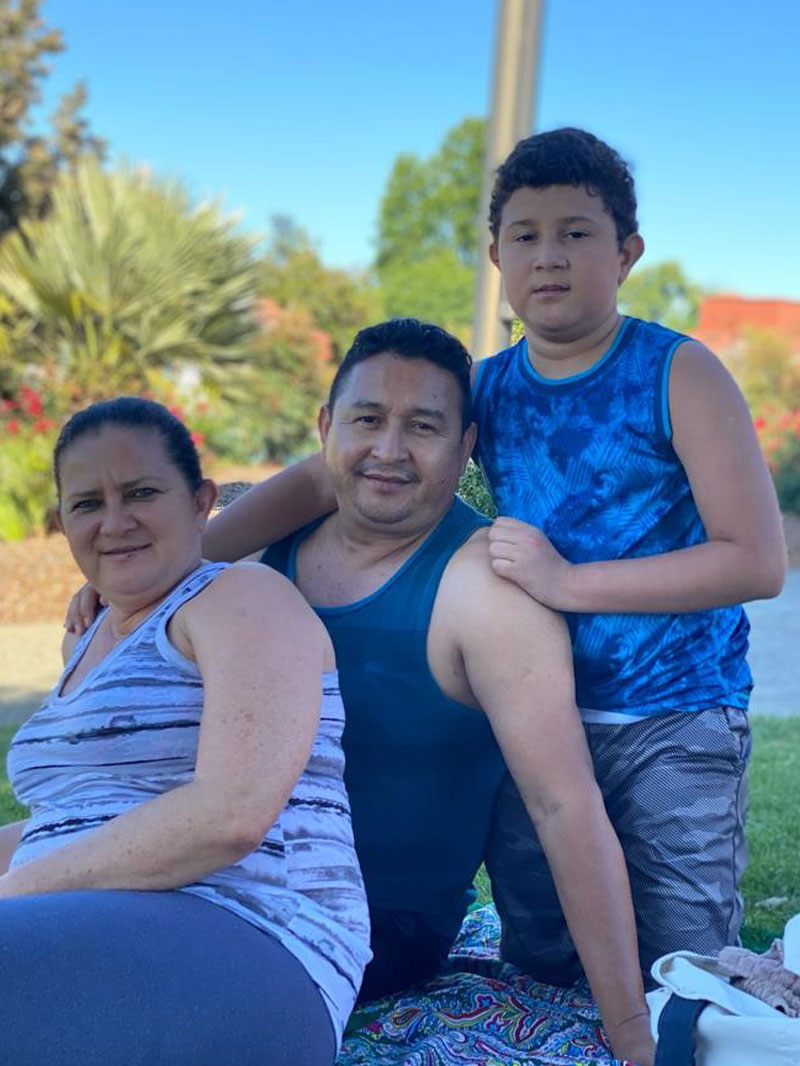 (JFSSV)
The COVID-19 pandemic has made life more difficult and dangerous for refugees around the world, but there are still stories of hope and resilience that bolster refugees and inspire those helping them.
"Small successes mean a lot not only to the people who get recognized as refugees, but to our staff as well," said Blanca Lomeli, HIAS Mexico's country director. "It's like the fuel they need to keep going."
With immigration courts in the U.S. being closed and delays in the legal processes, it has been very difficult for families, Lomeli explained, but a few cases in Mexico have had happy endings.
One of HIAS Mexico's recent successes was the case of Angelica*, who fled Venezuela in 2018 because her daughter, Elisabeth*, had pneumonia. Although Angelica had several jobs, she couldn't pay for Elisabeth's treatment, get the proper medicine, or even get enough food. Angelica decided to leave for Mexico, where her daughter received medical care and recovered.
When Angelica applied for refugee status the Mexican Commission for Refugee Assistance, or COMAR, rejected her application. But HIAS took her case and convinced COMAR to reverse its decision. This month, Angelica and Elisabeth were granted refugee status, which gives them the right to become permanent residents.
In the United States, some HIAS clients have succeeded by adapting their businesses to the needs of the pandemic. "We are really trying to help clients pivot as a result of COVID-19," said Tiffany Baccus, the Microenterprise Development Program coordinator at US-Together Cleveland, one of HIAS' local affiliates. "We are focused on working with our clients to build up the presence of their businesses online now more than ever by providing training on different spaces to market their businesses and sell their goods."
Olesia, a refugee from Ukraine, started out catering in November of last year and was doing well serving the large Ukranian community in Cleveland. She decided to expand and took an online course on making healthier desserts; soon her followers on Instagram doubled and now she has many orders to fill.
"A lot of clients don't have the finances to have a brick and mortar store anyway," Taylor said. "Instagram is their store."
Cleveland also hosts a large African immigrant population, and Peter* knew he could build a thriving business. In 2019 the Congolese refugee started importing food, and he now imports Congolese dried fish and sells it to local stores. With a loan of $1,000 from HIAS and small business training from US Together, he is learning about licensing and storage requirements and preparing for the day he can expand his business.
Jewish Family Services of Silicon Valley, or JFS SV, was a lifeline for a young Ukranian family — a mother and father and their 6-year-old daughter — that sought asylum at the U.S.-Mexico border. After receiving basic necessities and an intensive cultural orientation, the family impressed JFS SV with their follow-through on work, said Danya Hazeghi, the agency's Preferred Communities coordinator.
HIAS helped provide the family with a laptop and necessary supplies so that the mother could participate in JFS SV's English classes and her daughter could start first grade. The family recently signed a lease on an affordable new apartment close to their daughter's new school.
JFS SV staff is proud of their work and of the accomplishments of their clients, and even nominated one client, Juan Choto, for a local award. Juan, who was a police officer in El Salvador for more than 20 years, had to flee the country with his wife and children after receiving death threats from a notorious gang that had already killed his older brother. He made it to the U.S. but suddenly found himself unemployed with no English skills. JFS SV helped and Juan soon excelled in an ESL class and was praised by the instructor for the extra effort and work that he put into learning English. With the help of Nellie A. Rochon-Ellis, a career counselor with JFS SV, Juan completed a security guard training program and hopes to soon get a job as a guard and find permanent housing.
In a letter of thanks to JFS SV, Juan said his words were not enough to thank "all the people who gave from their hearts."
"On behalf of my family, I thank God for putting in our path people who selflessly care to support us," Juan wrote. "Even though we will encounter struggles in this country, we are not going to forget or disappoint all those people who have been with us since the day we entered this country."
*Pseudonyms used for clients' protection.