Mark Hetfield Named to Forward 50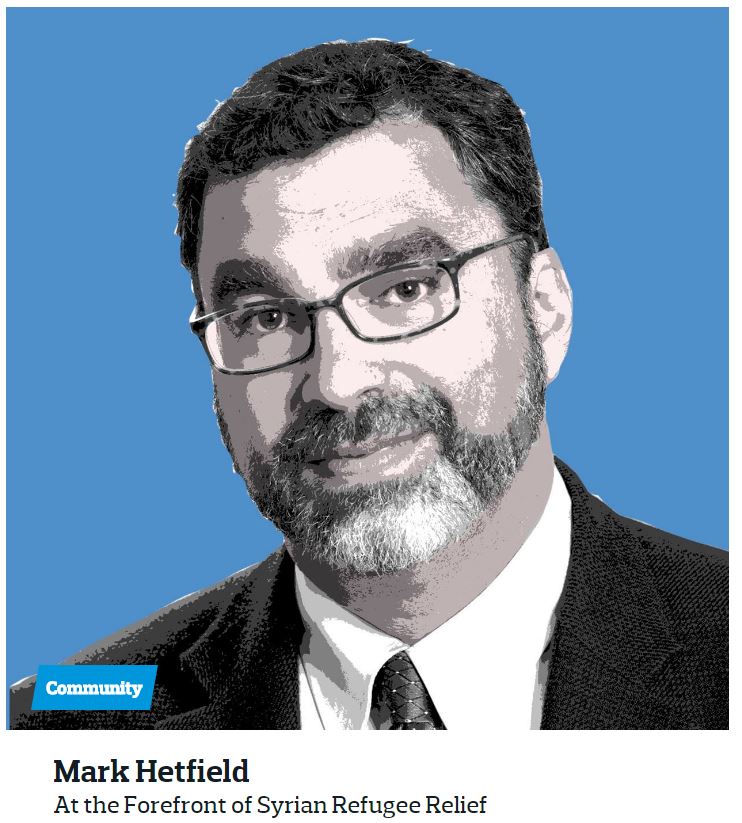 (Forward.com)
HIAS President and CEO Mark Hetfield was named to the Forward newspaper's annual list of "Jews who have impacted American life" for 2016. This year's Forward 50 recognizes Hetfield for being at the forefront of the Syrian refugee relief efforts.
The article highlights HIAS' transformation under Hetfield's leadership from "the days of resettling Soviet Jews in the U.S." to the "sense of Jewish obligation" that is now the "driving force" behind the organization's global refugee work. As he said during a June interview with Vox cited in the Forward write-up, "Now we welcome refugees not because they're Jewish, but because we're Jewish."
The Forward also points to the HIAS Welcome Campaign, which encourages "synagogues to raise money, hold clothing drives and organize Seders to welcome refugees into Jewish homes."
In a year marked by the intersection of politics and culture, the Forward 50 list also includes Jewish members of the media, communal leaders, musicians and athletes, including journalist Julia Ioffe, ADL CEO Jonathan Greenblatt, Bob Dylan, and gymnast Aly Raisman.
Click here to view the full list of the Forward 50, and follow us on Facebook, Twitter and Instagram, to find more information about HIAS' work.