HIAS Greece Wins Release of Three Detained Syrians on Lesvos
By Gabe Cahn, HIAS.org
Nov 01, 2017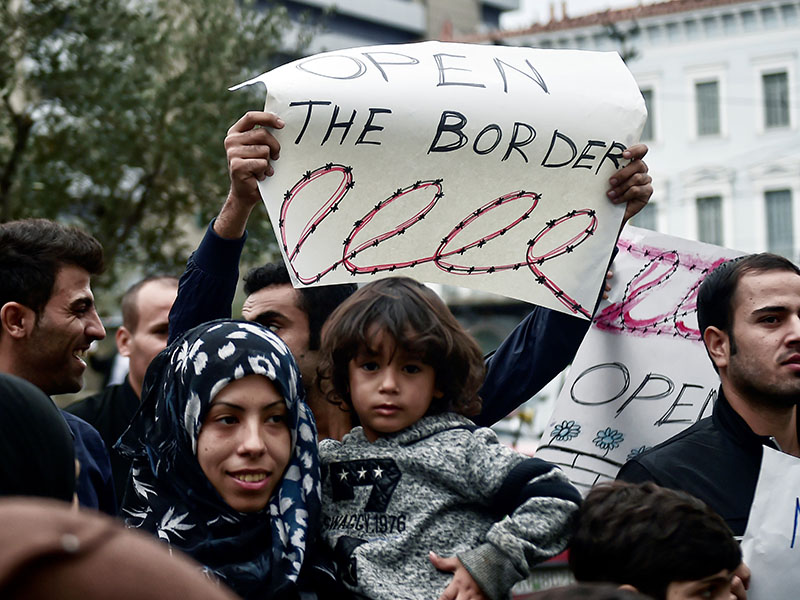 (Louisa Gouliamaki/AFP/Getty Images)
As part of its mission to offer holistic legal services to refugees and asylum seekers, HIAS Greece earned yet another legal victory on Monday, October 31, securing the release of three Syrian men who were detained upon their arrival in Lesvos.
When the EU-Turkey deal went into effect on March 20, 2016, it stipulated that Syrians applying for asylum in Greece can be safely returned to Turkey as a "safe third country," however many concerns remain as to whether Turkey is truly safe for Syrians and other refugees. Additionally, the continuation of detention after applying for international protection is permitted under certain circumstances, but a judge ultimately found that the three young men were being wrongfully held.
According to HIAS Greece, these cases also marked the implementation of a new policy of continued administrative detention after first reception on Lesvos is completed.
Two of the men were held because authorities believed they were applying for asylum simply to avoid being returned to Turkey, whereas the third man was detained in order to verify his nationality, even though he had a passport.
Following swift legal action on the part of HIAS' legal team there, the Administrative Court of Mytilini ordered their release. The judge accepted the objections filed by HIAS in each case and found a lack of reasoning in the decision to detain these individuals, ruling that the justifications for holding them were not properly and objectively substantiated.
"This decision reinforces the fundamental rights of asylum seekers to challenge their detention by Greek authorities," said Vassilis Kerasiotis, country director for HIAS Greece. "We will continue to hold the government accountable to their legal obligations when it comes to protecting individuals feeling war and persecution."
Over the summer, in a precedent-setting ruling, HIAS' legal team successfully persuaded a Mytilini county court to recognize the right of a Syrian refugee and asylum seeker living in Greece to receive a civil marriage license. Soon after the ruling, the two gathered with friends and supporters at the Mytilini municipality building near the refugee camp where they first met to tie the knot.
To learn more about all of HIAS Greece's work, visit the HIAS Greece page.