Helping Children in Ukraine Understand War and Displacement
By Sharon Samber
HIAS.org
Nov 10, 2023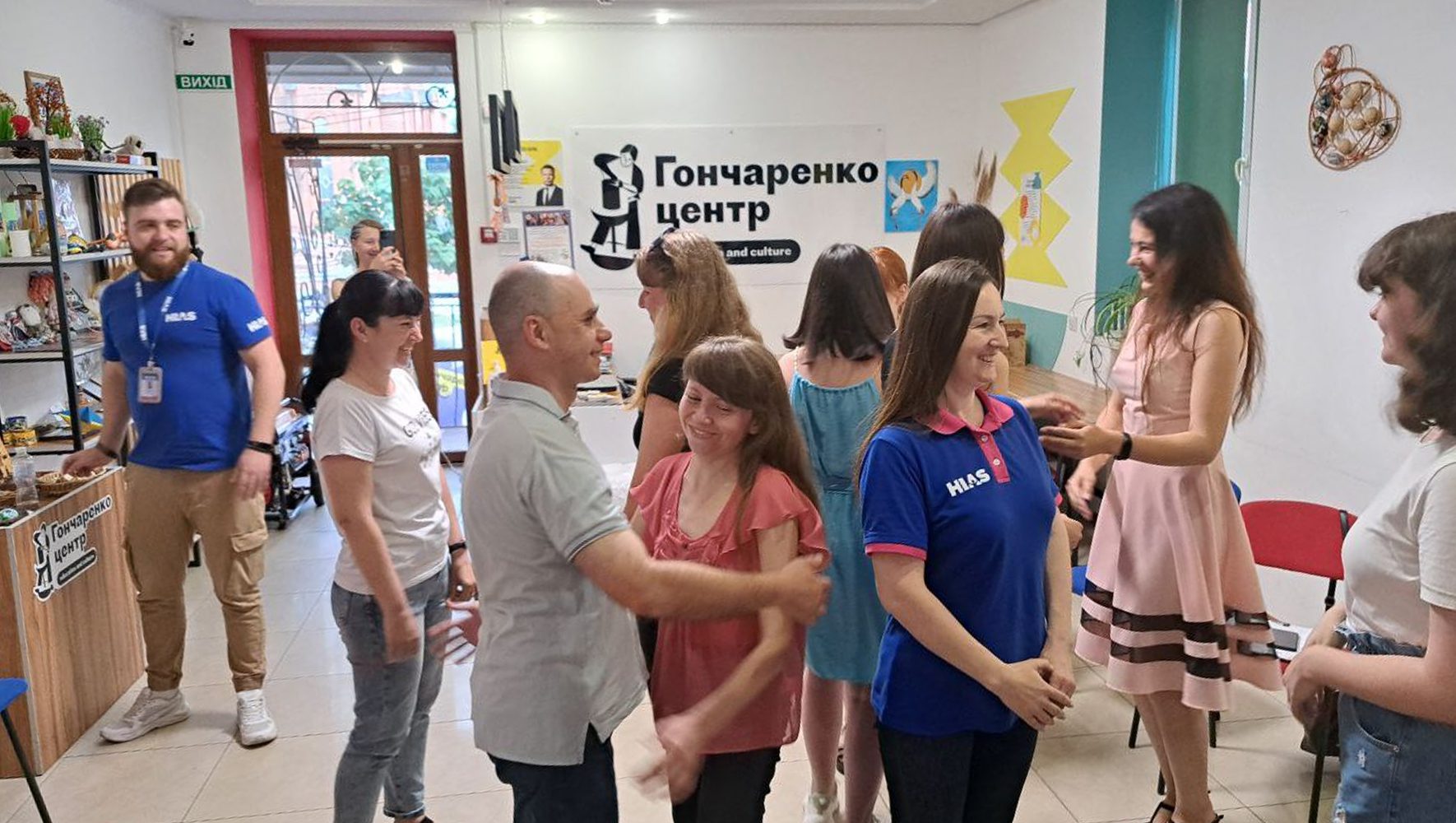 How do you help children understand war and displacement?
It's a question that parents throughout Ukraine confront in the wake of the full-scale war that began in their country in 2022, a conflict that has killed hundreds of thousands and displaced millions more from their homes. In addition to dealing with their own emotions, parents often found themselves at a loss in navigating their children's psychological wellbeing as well as answering their questions.
"It's a shock for the parents," said Lesia Shevchuk, a mental health specialist in HIAS Ukraine's Vinnytsia office. "Suddenly the parent sees the child growing up faster but having psychosocial difficulties."
There is no one blueprint for how to address this issue — but HIAS Ukraine is finding success helping displaced families ask the right questions in special caregiver sessions and interventions. Through a small but effective program, HIAS started teaching Ukrainian parents how to explore difficult issues with their children amid the continuing repercussions of the conflict. HIAS and its longtime local partner Right to Protection (R2P) have led the parenting sessions in the Lviv, Chernivtsi, Vinnytsia, and Dnipro regions. The sessions take place concurrently with other activities intended to help displaced families. Whether parents or children are in a painting, yoga, or chess class, the opportunity to develop these skills is there.
"They want to know how to support their children, and how to be good parents," said Shevchuk. "They need to help their children cope with the stress." 
The parenting sessions follow some of the same concepts found in cognitive behavior therapy: understanding the psychological needs of children and providing them with support, spending quality time with children and building positive relationships, creating space for dialogue, and having empathy and respect for children's views, thoughts, and feelings. The model is to first teach the protocol to a small group before the sessions can be implemented by psychologists, social workers, teachers, and other trained workers, Shevchuk said.
Some of the parenting tips involve playing games, which HIAS staff and psychologists view almost as tools — they help children process their emotions. "Small children even learn their parents' values through games," Shevchuk explained.
Most parents participate actively in the sessions, though some choose to only listen. There is also "homework" — at-home tasks to help the parents improve their skills and to check and see how they are doing.
"They want to know how to support their children, and how to be good parents"
Lesia Shevchuk, mental health coordinator, HIAS Ukraine's Vinnytsia office
Since May, the HIAS teams in Western Ukraine have supported 267 parents and caregivers. The majority of participants were women, both internally displaced people and host community members, and the protocol was conducted in collaboration with schools, social services, IDP shelters, and local organizations.
Feedback from participants has been overwhelmingly positive. Nearly all of the participants said they improved their knowledge and parenting skills with the curriculum. In Lviv, participants said they found the sessions meaningful and interesting, and they grew more confident in their behavior in communicating with their children.
"Parents need to be helped to find resources for themselves and their children," one participant said. "You need to show your child love, and that it is extremely valuable."
"After completing this training, I gained more experience and new information for myself. My mood was uplifted and my thoughts became positive," said another.
Margaux Mazuel, the mental health services coordinator for Ukraine, has been pleased with the success of the program. 
"This group intervention is great because it provides parents with tools to spend quality time with their child, engages them in meaningful conversations or play time, and helps them to detect signs of distress that their child may be experiencing," she said.
Mazuel hopes that the program will continue to address the growing needs of parents and caregivers who face challenges in supporting the children they care for. She is glad parents and caregivers have created a community of support and found ways to not feel isolated.
"It is not easy to know how to communicate with children in a climate of ongoing conflict, particularly when parents are dealing with their own distress," she said.