For LGBT Asylum Seeker, Defending Claim is Just the Beginning
By Ford Bray, HIAS Legal Intern
Sep 08, 2014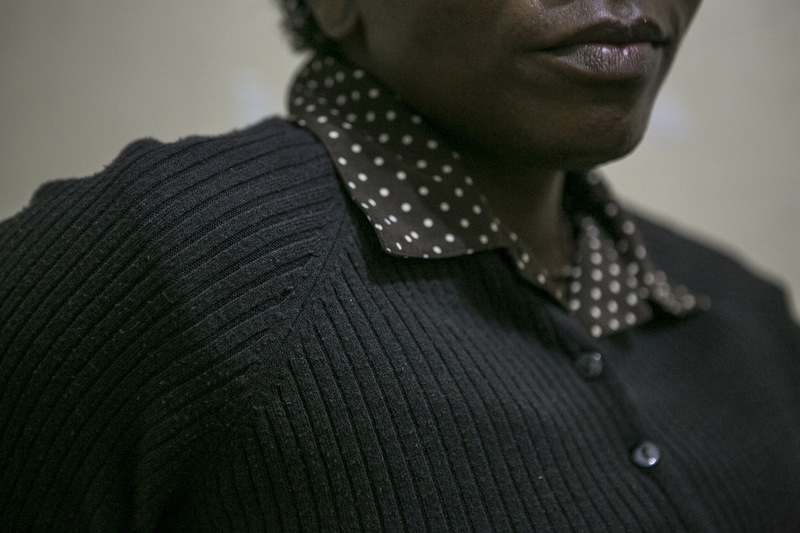 From our first meeting, Aidah's charm and vivacious personality were immediately striking.
For an asylum seeker in her first interview with legal counsel, her demeanor was exceptional. Intake interviews are never easy. They are our initial opportunity to assess the quality of an asylum claim, and our clients are often shy and reserved. Not Aidah.
In my last few months as a legal intern here at HIAS, I have conducted a handful of these interviews, and I've observed how difficult they are for our clients. We must ask probing personal questions about the horrific experiences that brought the person to us. A client's reticence is expected.
Aidah was different. We talked for over an hour and I was captivated by her unwavering poise. She explained the darkest times of her young life. She told me about the humiliation she experienced as a child and being rejected by her mother. She recounted the constant fear she endured living in a place where people thought she was sick— possessed even—all because she was a gay woman in Uganda, where homosexuality is illegal and socially unacceptable.
Throughout the interview she managed to remain candid and confident, even hopeful, as she told me about her dreams of going to school for design and starting a career in fashion. The interview was a rollercoaster of emotions, including stress, anxiety and vulnerability, but her battle-tested sense of self beamed through.
I am in awe of the strength possessed by every client that comes through our doors. The mistreatment they have endured for being who they are and the challenges they have overcome are utterly overwhelming. Meanwhile, I know there is a trying fight ahead for them still.
To qualify for asylum in the United States, an applicant must show that they have experienced, or have a well-founded fear that they will experience, persecution on account of their race, religion, nationality, political opinion, or membership in a particular social group. Our clients must retell us their stories so that we can formulate their experiences into a legal argument to present before an immigration judge. In immigration court, they undergo intense scrutiny to prove that they are who they say they are.
Just for a moment, imagine how frightening it would be to tell someone you don't know, in a language you don't fully understand, the most vivid and scary experiences of your life. More often than not, I am left speechless by asylum seekers' stories, as I scramble to make sense of their reality in the context of my own. I can only imagine how the client reliving them before me must feel.
Hopefully, this will be the last leg of Aidah's arduous journey, which has crossed two continents, an ocean, and an immeasurable degree of emotional and physical hardship. I hope HIAS can help Aidah prove her case so she can begin her life anew and one day come to feel that the retelling—and reliving—was worth it.