Airbnb Pledges to House 20,000 Afghan Refugees
By Sharon Samber, HIAS.org
Aug 25, 2021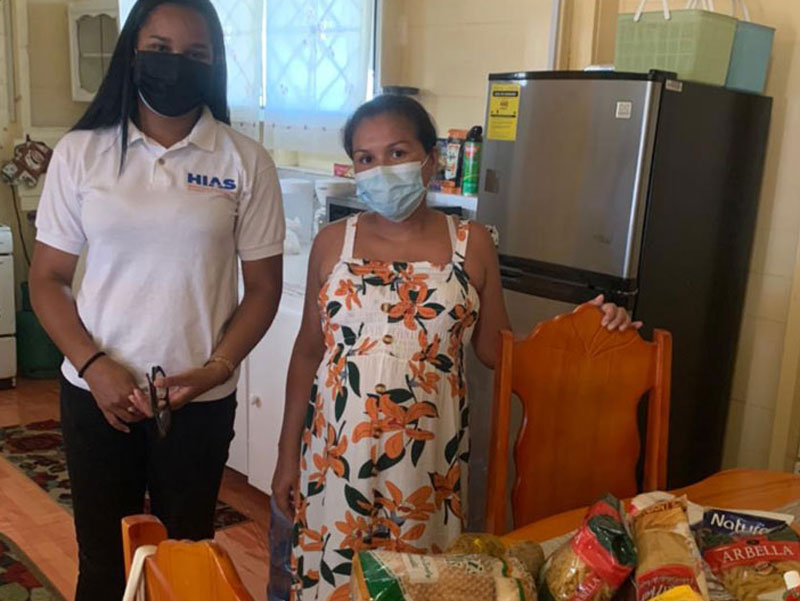 As resettlement agencies around the world prepare to welcome tens of thousands of Afghans evacuated from Kabul, finding housing for the new arrivals is a significant challenge. On Monday, Airbnb announced plans to provide housing for 20,000 Afghan refugees globally. Reports estimate that up to 300,000 Afghans who have been affiliated with the 20-year military engagement may be targets of violence, and thousands are still trying to flee the country. 
HIAS has been a long-term partner of Airbnb through the Open Homes initiative that enables the vacation rental host community to offer their homes for free to people impacted by disasters or fleeing conflict. Since 2018, Airbnb has contributed over $3 million in cash and travel credits to HIAS to provide emergency housing and cash assistance to refugees and asylum seekers in the U.S., Ecuador, Peru, and Colombia. In 2020, HIAS Peru helped 95 families find a temporary and safe place through the program.
HIAS was Airbnb's first non-governmental organization (NGO) partner in Latin America, expanding from Ecuador to Colombia and Peru in 2020. Working with host communities in all of these countries, HIAS has been able to fight xenophobia and enhance social integration along with Airbnb's support to provide emergency housing. HIAS also began working with Airbnb in Guyana this year.
Airbnb co-founder and CEO, Brian Chesky, said he hoped the decision to help house refugees during this crisis would inspire other business leaders to do the same.
"The displacement and resettlement of Afghan refugees in the U.S. and elsewhere is one of the biggest humanitarian crises of our time," Chesky said. "We feel a responsibility to step up."
The cost of providing temporary housing to 20,000 Afghan refugees worldwide will be funded through contributions to Airbnb.org from Airbnb and Chesky, as well as donors to the Airbnb.org Refugee Fund.
In June just before World Refugee Day, the nonprofit Airbnb.org which now runs the Open Homes program, announced a $25 million Refugee Fund to expand its support of refugees and asylum seekers worldwide. "Displaced families need a safe place to plan and make informed choices about the future," explained Jessica Reese, HIAS' vice president of institutional development, and Airbnb has helped them do that.
HIAS is one of only a handful of NGO partners that work with Airbnb. With 4 million hosts around the world, Airbnb says it has welcomed more than 900 million guests.
If you are in a position to help house Afghan refugees arriving in the U.S., please fill out this form.