Private Sponsorship Programs for Refugees and the Road Ahead for Welcome Corps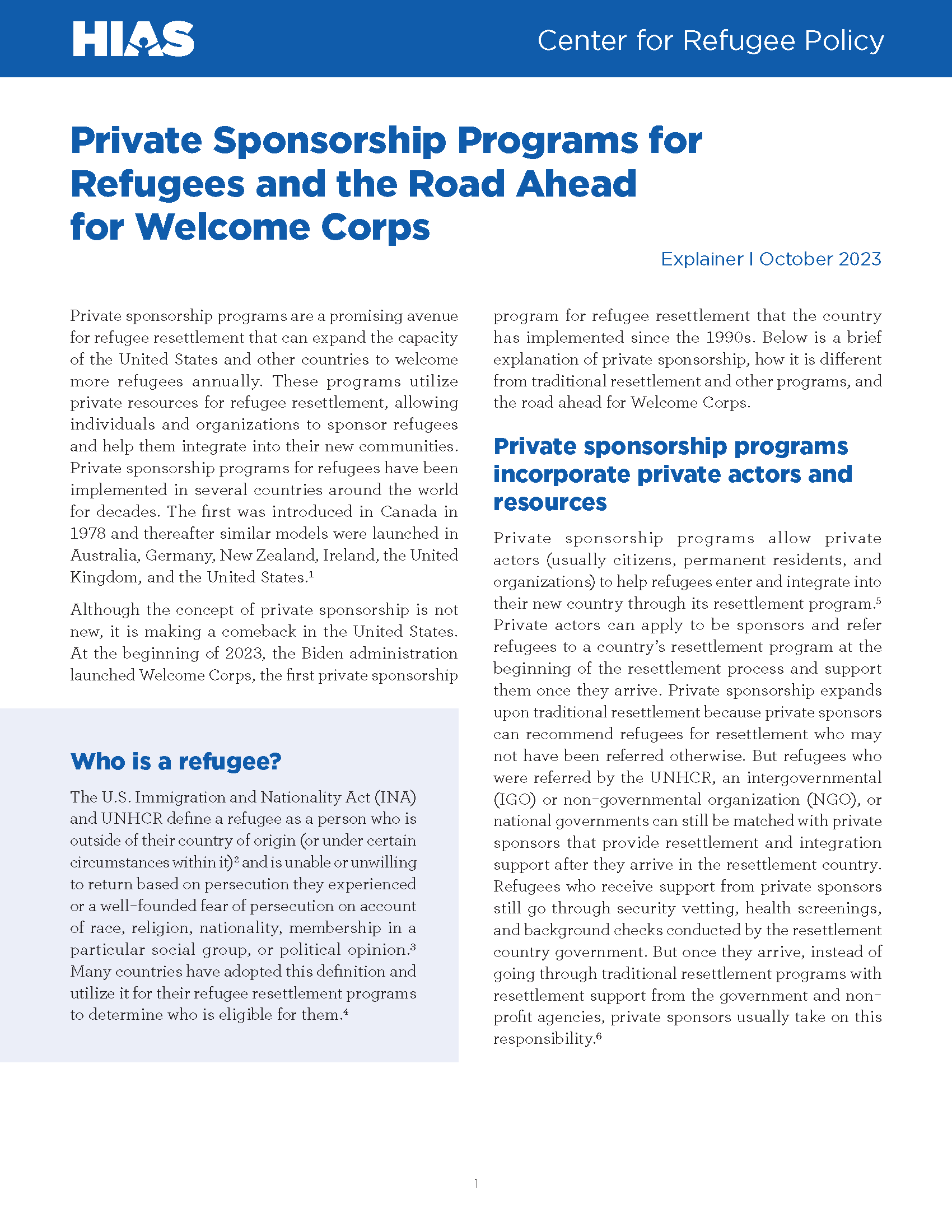 Private sponsorship programs are a promising avenue for refugee resettlement that can expand the capacity of the United States and other countries to welcome more refugees annually. These programs utilize private resources for refugee resettlement, allowing individuals and organizations to sponsor refugees and help them integrate into their new communities. Private sponsorship programs for refugees have been implemented in several countries around the world for decades. The first was introduced in Canada in 1978, and thereafter similar models were launched in Australia, Germany, New Zealand, Ireland, the United Kingdom, and the United States.
Although the concept of private sponsorship is not new, it is making a comeback in the United States. At the beginning of 2023, the Biden administration launched Welcome Corps, the first private sponsorship program for refugee resettlement that the country has implemented since the 1990s. This explainer provides an overview of private sponsorship, how it is different from traditional resettlement and other programs, and the road ahead for Welcome Corps.