Passover Resources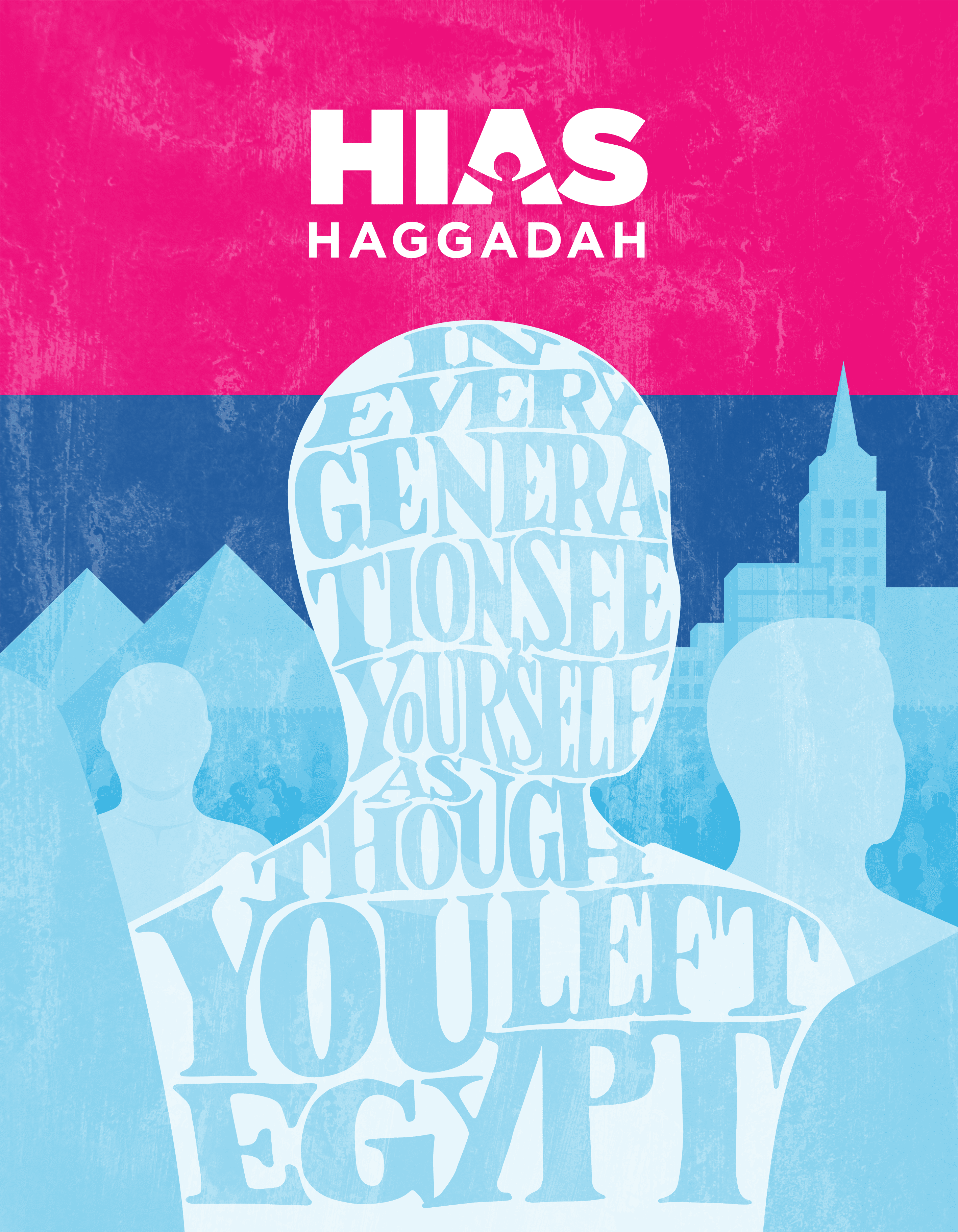 Thoughts for Passover
As we head toward Passover 5783, ready to gather together and tell the story of the Jewish people's original flight from persecution, we hold in our hearts and minds those who are fleeing Ukraine. We hold closely those who have fled Afghanistan. We hold closely the Rohingya, those who are still fleeing Syria and Darfur, and the asylum seekers at the U.S. border. On this holiday when we remember the Jewish people's journey to freedom, we know that our freedom is inextricable from those of all others fleeing from violence and toward safety. The HIAS Haggadah is full of readings and stories which connect the foundational liberation story of the Jewish people with the reality of the refugee experience in the 21st century.
Plague is a Verb
Download a short reading with discussion questions to connect you and your seder with refugee crises happening in the world right now: Ukraine, Afghanistan, and asylum seekers at the US border.
HIAS Haggadah
While Seder quite literally means "order" and the HIAS Haggadah guides us through the retelling of the Passover story in a particular order, the Seder is meant to be a flexible ritual that allows us to use our imagination.
Download the free HIAS Haggadah to include a deeper exploration of the global refugee crisis in your Seder. If you wish to supplement your own Haggadah with readings from the HIAS Haggadah, we suggest you start with pages 1, 5, 8, 12-13, 22, 24.
The HIAS Haggadah is formatted to be printed on most home or office printers and is also available in French.
Order the bound paperback version of the HIAS Haggadah on Amazon.
Connect the Passover Story with Today's Refugees.
This year, re-envision the Seder plate, connecting the Jewish experience of flight from persecution toward safety to the journeys of today's refugees and asylum seekers. 
What items might we place on the Seder plate to make connections among the Biblical exodus, other Jewish migration experiences, our own families' histories, and the stories of those who comprise the 84 million people who are forcibly displaced today?
Download and print a guided exercise in reimagining the Seder plate – appropriate for kids of all ages and adults too!
Share your completed Seder plate on Instagram to show why you support refugees this Passover. Make sure to tag @hiasrefugees and use the hashtag #sederplate.
For more tips on leading a Seder during this time of social distancing, check out this guide containing tips for how to host a virtual Seder.