Passover Resources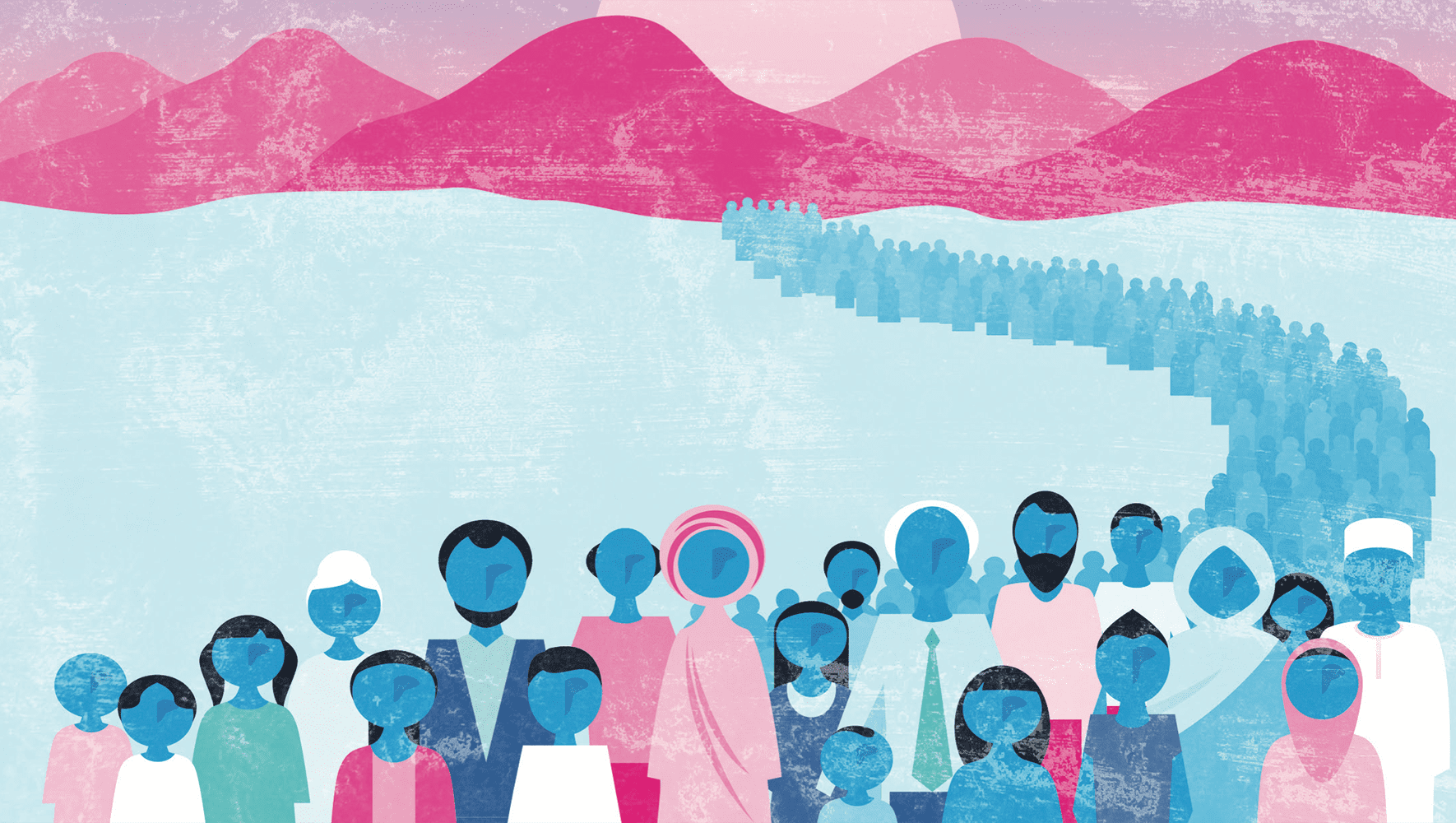 This Passover, as we gather together to tell the story of the Jewish people's original flight from persecution, we hold in our minds the more than 100 million people around the world who have been forced to flee their homes. We hold closely those who have fled Afghanistan and Ukraine. We still hold close the Rohingya, those still fleeing Syria and Darfur, asylum seekers at the U.S. border, and many others. On this holiday when we remember the Jewish people's journey to freedom, we know that our own freedom is inextricable from that of all people fleeing from violence and toward safety.
The HIAS Haggadah, newly updated for 2023/5783, is full of readings and stories which connect the foundational liberation story of the Jewish people with the reality of the refugee experience in the 21st century.
HIAS Haggadah
While Seder quite literally means "order" and the HIAS Haggadah guides us through the retelling of the Passover story in a particular order, the Seder is meant to be a flexible ritual that allows us to use our imagination.
Download the HIAS Haggadah to include a deeper exploration of the global refugee crisis at your Seder. 
Bound paperback copies of the HIAS Haggadah are available for purchase on Amazon.
For ideas about how to incorporate the HIAS Haggadah at your Seder, watch our webinar, Bringing Refugee Stories to Your Seder.
If you want to supplement your own Haggadah with readings from the HIAS Haggadah, we suggest you start with pages 1, 6, 7, 8, 12, 18, 22, or 24.